Best Scuba Diving in Savannah and Tybee Island
From beautiful sun-kissed, sandy beaches to sparkling blue waters, Savannah and Tybee Island have some of the most incredible views of Mother Nature to offer to you. Not only that, but they also have a plethora of activities, such as kayaking and riverboat cruising, for you to enjoy while vacationing at these gorgeous places.
Tybee Island is a barrier island that is located just 18 miles east of Savannah, one of the oldest cities in the U.S state of Georgia. You will find Tybee Island lying somewhere along Georgia's Atlantic Coast. Interestingly, the island was once renamed "Savannah Beach" during the 1950s; however, it went back to adopting its original name.
Although Tybee Island is smaller than other islands, it is still a very popular vacation spot for thousands of tourists from all over the world. The residents of Savannah, GA use the island as a quiet getaway, given its serenity and beauty.
Among the numerous things that Savannah and Tybee Island have to offer, scuba diving has become increasingly popular over these years, mainly due to the warm, unperturbed weather and stunning aquatic recreation!
Why Dive in Savannah and Tybee Island?
One of the many reasons why the island has emerged as a popular spot for scuba diving is the exciting underwater adventure that it has to offer to all diving enthusiasts. All kinds of divers, from beginners and inexperienced divers to highly advanced divers, will find Savannah and Tybee Island to be extremely versatile as you are exposed to the adventures deep in the water.
The underwater world is like an amazing exploration spot where you'll get to see an abundance of marine life, massive artificial reefs, dramatic slopes and cliffs, and intriguing shipwrecks, all of which will just leave you in major awe.
There's so much to explore and discover on this island, from amazing landscapes to hidden gems of the underwater world, which make it one of the locations for a dive.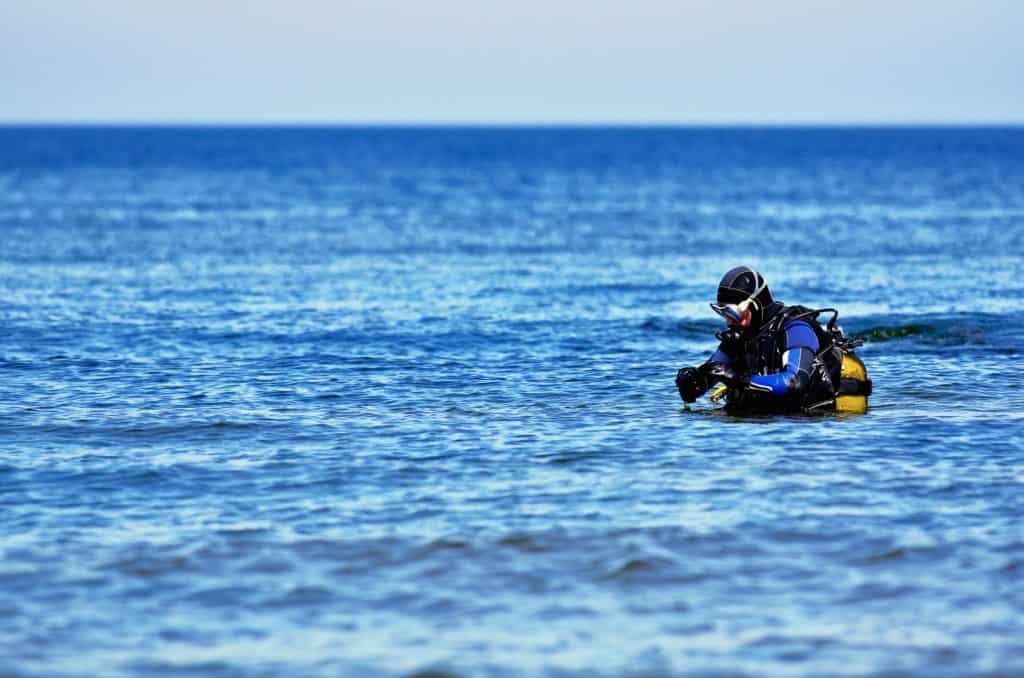 Is it good for Beginners to Dive in Savannah and Tybee Island?
There are numerous sites and spots in Savannah and Tybee Islands for scuba diving, some of which are ideal for beginners, while others are only meant for experienced and advanced divers.
The coastal waters flowing along the island come from the Caribbean, so it is safe to say the temperature is quite warm throughout most of the non-winter months. The visibility of the water ranges between 10-40 feet; however, it mainly depends on how close you are to the shore.
So, for beginners, it is ideal to dive near the shore because the shoreline pushes the water inland, which offers the best chance for visibility.
However, the area surrounding the island has strong currents that ideally range from 6 to 10 feet on average, so it would be better if you are SCUBA-certified.
Is it Easy to Get There?
If you have your own boat, getting to Savannah, GA and Tybee Island is fairly easier, but if you don't, you will have to charter one.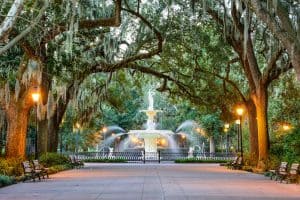 Tybee Island has a number of charters for your convenience, such as Barnacle Bill Offshore Charters, Mako Dive Charter, and Georgia Offshore. If you're a beginner, Mako Diver Charter is the best option for you because it is open to all skill levels and also offers an instruction guide on scuba diving for all novices.
On the other hand, Georgia Offshore has its own limitations, and it only allows experienced divers, but even they need to have advanced water certification.
If you don't wish to charter a boat to get to Savannah and Tybee Island, you can alternatively opt for rental kayaks that you can rent from Sea Kayak Georgia, which is located on the island only. Once you have a kayak, you can easily paddle all the way to your preferred diving site.
Are there Good Dive Sites for Families?
If you are on a family vacation getaway, this island is surely an ideal spot. While it does have many people-friendly diving spots, there are many other water-based activities as well, such as snorkeling, kayaking, and surfing that you can do and thoroughly enjoy.
However, if you have pure underwater enthusiasts in the family, we have covered some of the best scuba diving destinations in Savannah, GA and Tybee Island, some of which are ideal dive sites for all your family members.
What Aquatic Life Can You Find?
The island is home to some of the most incredible aquatic and marine creatures that will simply blow your mind. The coast of Tybee Island is full of an amazing variety of animal life and underwater plants, most of which are found all over the southeastern United States.
As you dive underwater, you will come face to face with numerous cnidarian creatures, the most popular of which is the Portuguese man o' war. You will also stumble across groups of blue crabs that are likely to be mating on thick seaweed beds.
As you move around, you will see cute loggerhead sea turtles, especially if you happen to go there during May – October, which is their nesting season. Other common aquatic creatures that you'll see all-year-round include bottlenose dolphins, red lionfish, diamondback terrapins, and clownfish.
Apart from this breathing marine life, you will find yourself taking a peek into the marine life of the past as you come across an abundance of fossilized remains of shark teeth and numerous other predators from the past.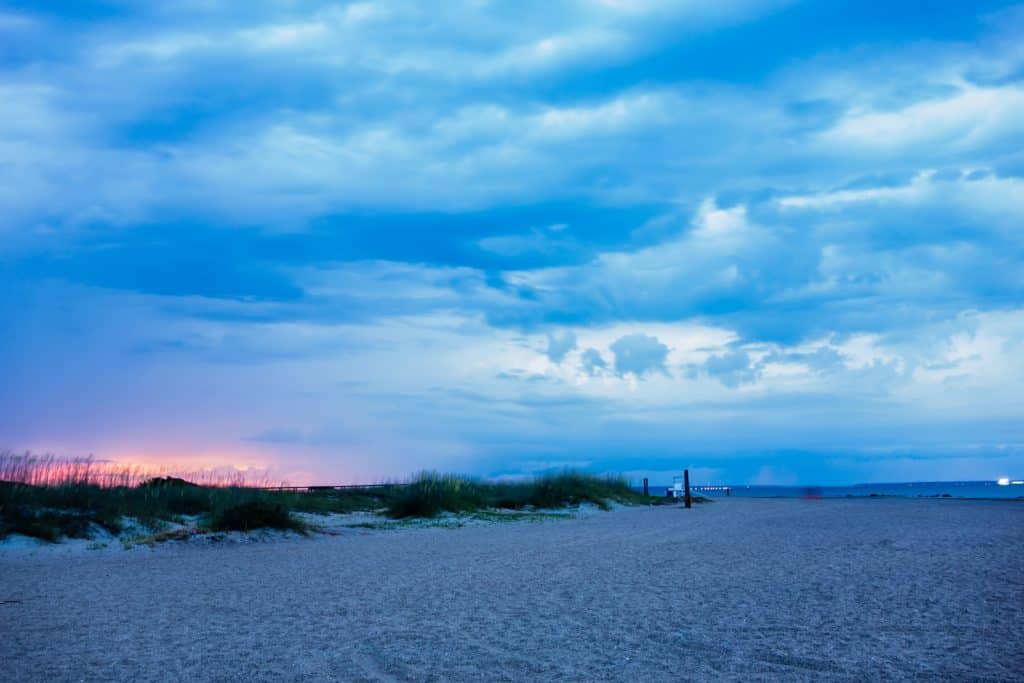 Best Scuba Diving Destinations in Savannah and Tybee Island:
Savannah and Tybee Island have numerous scuba diving destinations to offer to all ocean-lovers and water-enthusiasts. Whether you are a beginner or an advanced diver, you are likely to find the perfect spot for yourself and make the most of your diving experience.
Little Tybee
Located just south of Tybee Island, the Little Tybee Island is an uninhabited, pure piece of land that is twice the size of the former. It is owned by the state of Georgia and fronts the Atlantic Ocean, where you will see beautiful pristine beaches as you go along the island.
Little Tybee Island doesn't have any roads or bridges, and the only way to get there is through boating, jet-skiing, or kayaking. There are numerous kayak and boating tours and rentals that will help you get to the island.
It is a great spot for scuba diving; however, you must keep in mind that the tides of this island tend to change drastically every six hours.
Jekyll Island
This is one of the most popular islands in coastal Georgia and is a very popular option for family vacations and getaways. It is the southernmost island of the Golden Isles and is also famous for scuba diving.
Jekyll Island is almost 5500 acres in size and is home to 10 miles of shoreline. It offers an abundance of recreational activities and also has oceanfront hotels that provide top-notch accommodation.
The island has 10 miles of beaches that are home to several types of wildlife and rich habitats. The sunny shores and clear blue water present numerous opportunities for diving-enthusiasts to take a dive in the waters and explore the gorgeous marine life underwater.
If you are in Savannah, GA, the best way to get to Jekyll Island is through its international airports that offer limousine and rental car services.
Cumberland Island
This is one of Georgia's largest islands with protected beaches, acres of wilderness and pristine maritime forests. With clear blue, calm waters that offer great visibility, Cumberland Island is a great scuba diving spot for novice and skilled divers alike.
Kraken Springs
Known as the only open water dive resort around, Kraken Springs is the ultimate scuba diving destination in Georgia and is only 45 minutes north of Atlanta. The water temperature here varies according to the time of year and the depth of water; however, regardless of the conditions, it is never too cold to dive.
Divers Den in St. Marys
If you are in Georgia for only a day and don't have enough time on your hands, head over to Divers Den in St. Marys and have a great diving experience. It has several local dive sites full of attractive and healthy coral reefs.
You will find plenty of juvenile fish as well as larger types of fish, the most popular of which are southern stingrays and Atlantic Goliath grouper. As you dive underwater, you will also get to see beautiful, soft sponges and corals that offer a truly breathtaking sight.
St. Simons Island
Also known as 'the east beach,' St. Simons Island is one of Georgia's islands and is located between Savannah, GA, and Jacksonville, FL.
The island is known for its striking coastline and the numerous water adventures that it has to offer to all the tourists and visitors. For any underwater enthusiast, St. Simons Island is an excellent spot for scuba diving where the beach waters are home to incredible marine life, including dolphins, manatees, right whales, and a wide variety of gamefish.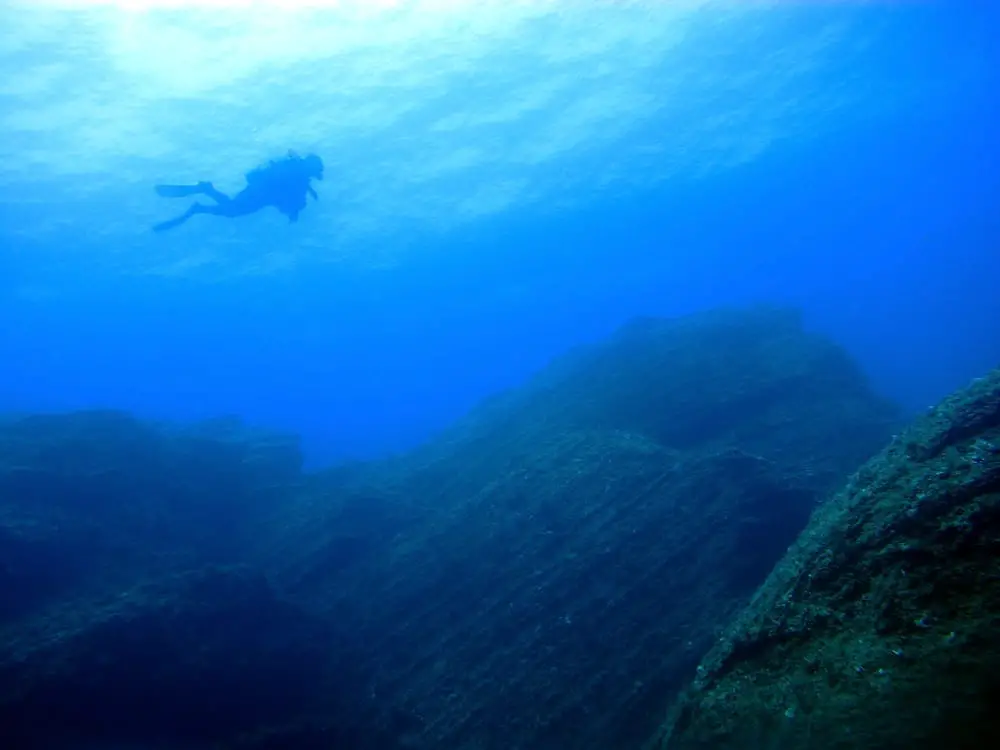 What Specific Gear Do You Need to Dive in Savannah and Tybee Island?
Basic scuba diving gear for diving in Tybee Island and Savannah, GA include the following things:
Additionally, you might need to rent other equipment from Diving Locker Ski Chalet in Savannah, GA to help make your diving experience all the more amazing. This includes:
weight belts
buoyancy compensators
regulators
Is it Dangerous to Dive in Savannah and Tybee Island?
If you have the right gear and equipment, and some diving experience up your sleeve, scuba diving Savannah and Tybee Island will be an absolute breeze.
However, it is best to be safe and choose locations that are farther offshore. This is because those areas offer better visibility and will help you thoroughly enjoy your diving experience. Furthermore, keep in mind that the tides and sea conditions tend to stir up the sandy bottom of the ocean. As a result of this, the sunken artificial reefs and wreck sites can become unstable, so you must exercise great care and caution during your dive as you're exploring the underwater world.
Final Thoughts
Savannah, Tybee Island, and Little Tybee are surely excellent destinations for scuba diving and will thoroughly satisfy any diving enthusiast. Whichever spot or destination you choose, just make sure to have the right kind of scuba diving gear and equipment if you truly wish to make the most of your diving trip.
At the end of your dive, you are likely to find yourself in great awe due to the beautiful and majestic marine life underwater and the kaleidoscope of bright, vibrant colors!