The Best Scuba Diving in Texas – 15 Gorgeous Dive Spots
Don't know what to do in the last few weeks of summer? Need a great weekend plan to remember for the rest of your life? The best scuba diving in Texas offers visitors sunshine, adventure, and exotic marine life. You don't have to break your bank account by spending your savings on a pricey tropical trip. Texas has an amazing array of diving spots that will fascinate you and result in a great experience.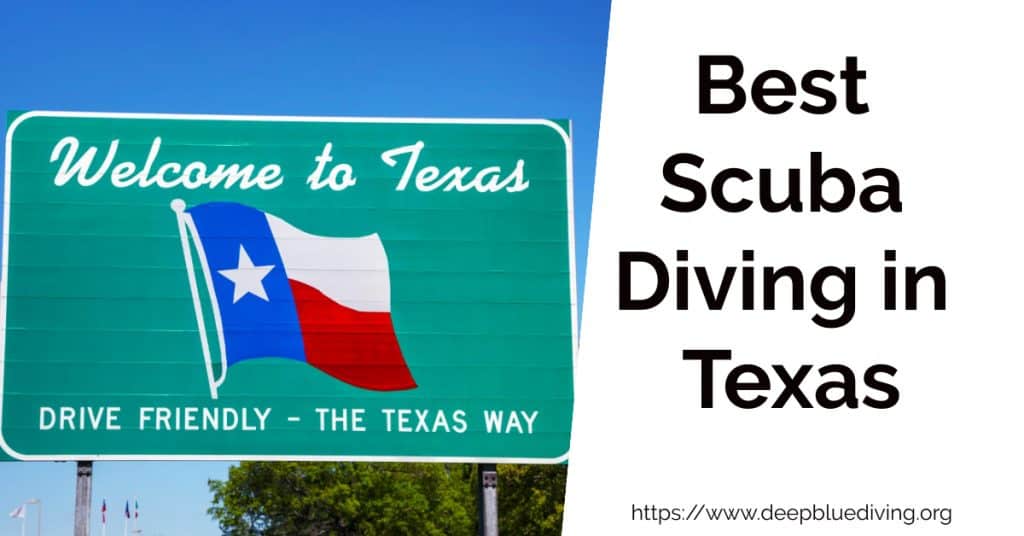 Why Dive In Texas?
The best scuba diving in Texas doesn't seem like a lot in the first go. When people think of scuba diving, they usually think of tropical islands and Caribbean seas. However, Texas does share the same clear, warm water of the Gulf of Mexico. Texas diving spots have all you would want from a scuba experience. You can dive among marine sanctuaries, fascinating shipwrecks, and a huge array of sea life. You can even choose inland freshwater spots for diving.
Is It Good For Beginners To Dive In Texas?
Texas has a large variety of diving spots that are sure to satisfy everyone from beginners to professional divers. You will be able to find many inland spots that are optimum for diving if you are a beginner. You can hone your skills there before you try one of the more difficult diving spots in Texas.
Is It Easy To Get There?
Texas is a well-developed state, and most diving spots are really easy to access. There are plenty of options that you can select that are short car drives away from the major cities of the state.
Are There Good Dive Sites For Families?
The best scuba diving spots in Texas for families offer a huge variety of activities. Many scuba diving spots are family-friendly. You can go hiking, camping, paddleboarding, kayaking, sailing, swimming, boating, etc. in many of these places.
What Aquatic Life Can You Find?
Texas is known for its large variety of bass that swims in almost all freshwater locations in the state. You can find catfish, bullhead, carp, sunfish, minnows, suckers, and all sorts of bass types. Texas also has crab, turtles, trout, eel, snapper, and flounders. It can be fun to explore underwater landscapes alongside amazing marine life.
How many scuba certifications are there? Which ones do you need?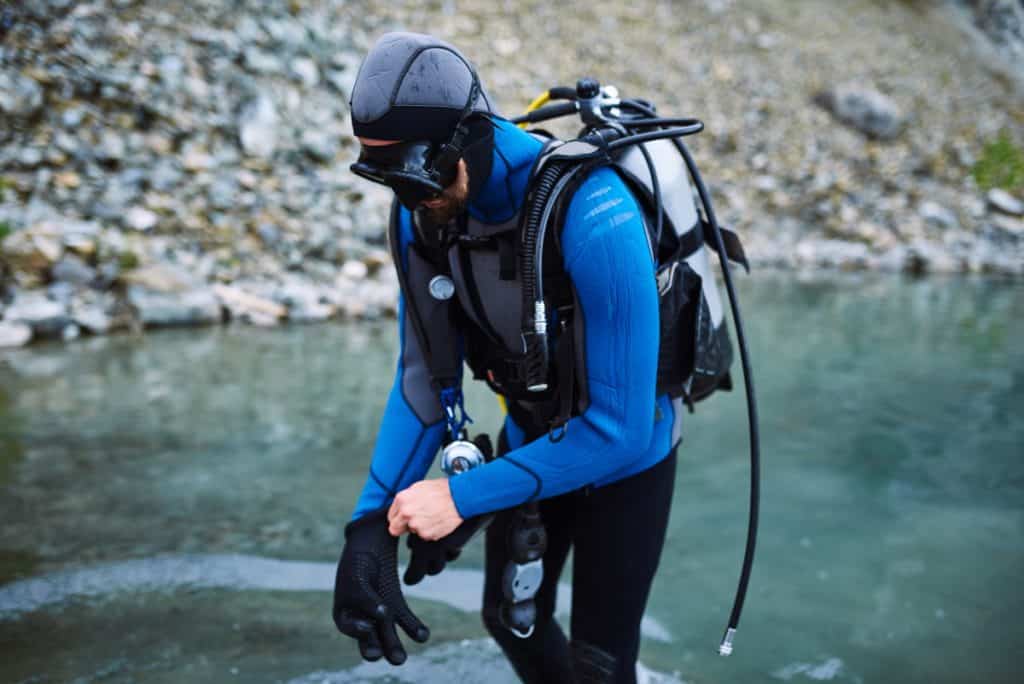 Best Scuba Diving Destinations in Texas
There are many spots where you can experience the best scuba diving in Texas. Here are some of the most famous ones in the state.
San Solomon Springs in Balmorhea
The San Solomon Springs is a beautiful clear-blue oasis. This spring-fed diving spot is in the middle of a desert and stays at a constant, cool 72 degrees. After traveling through the hot desert, you will be able to take refreshing dives in the cool water of San Solomon Springs.
Experienced divers and beginners alike will enjoy this spot. There is a concreted, shallow end where beginners can start off by splashing near the surface. Scuba divers will be able to explore the natural marine life like the famous Comanche Springs Pupfish and the rocky depths of the spot. The area has been rebuilt has a huge concrete basin, which is home to loads of fish such as pupfish, catfish, and crawfish.
Valhalla Missile Silo in Abilene
The Valhalla Missile Silo is known as a must-visit spot if you're looking for the best scuba diving in Texas. It is an adventurous location that everyone will thoroughly enjoy. The silo was known to house the Atlas nuclear missile in the 1960s. Today, the concrete walls of the silo hold 120 feet of groundwater that is the perfect place for divers to explore.
The water is marked at 58 degrees, so it is definitely cold. This dark swim is the perfect place to dive deep into Abilene's history. You will have to call and make a reservation beforehand since it is only open to private groups.
Blue Lagoon in Huntsville
The Blue Lagoon is a beautiful location with pure turquoise-colored water. This swimming hole is known for its sandy beaches that have been compared to Cancun shores. The Blue Lagoon is a true paradise that allows you to explore the unparalleled sights of sunken wooden ships. Even if you are a beginner, you will enjoy this paradise fully.
The Texas Clipper near South Padre Island
The Texas Chipper offers the best scuba diving in Texas for people who love to explore sunken ships and do some wreck diving. The Texas Chipper was a historical ship that served under the U.S.S. Queens. It used to transport troops during World War II and now lies underwater nearly 17 miles from the coast of South Padre Island. It is the United States' third-biggest artificial reef.
The diving experience is memorable since you can explore multiple levels of the Texas Clipper. The large size of the ship makes it fun to dive since it is basically like exploring a huge underwater museum. The colorful underwater world may require several trips to fully admire.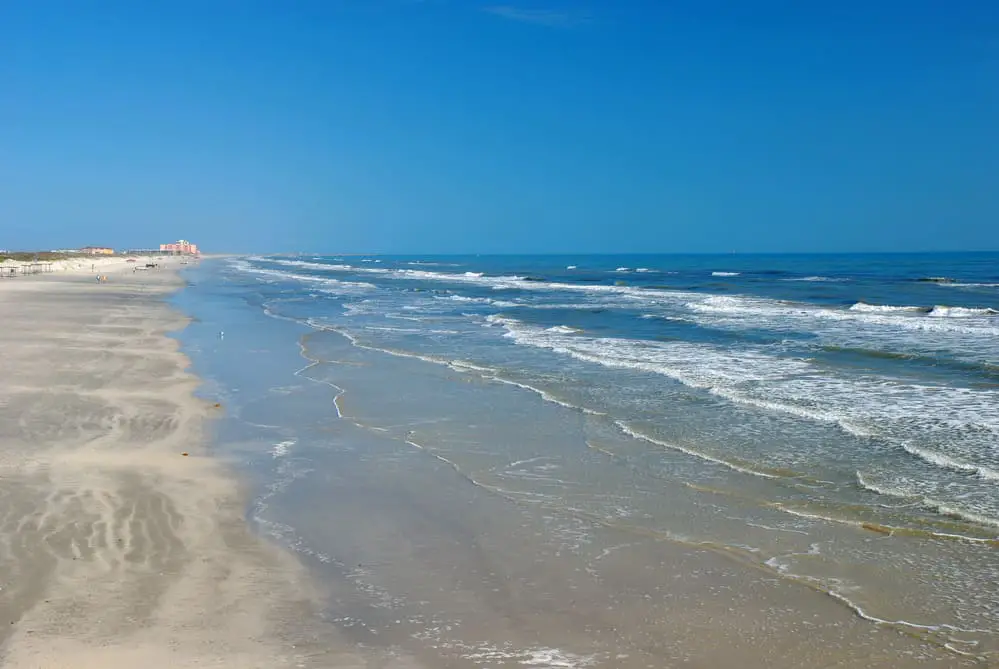 The Scuba Ranch
The Scuba Ranch was formerly called the Clear Springs Scuba Park. This spring-fed lake stretches across 22 acres, which makes it a huge diving spot. The area is known for its beautiful and fascinating collection of underwater habitats and marine life. The freshwater diving experience of Texas is simply one experience that everyone needs to have once in their lives.
The freshwater of this Texan Lake also has plenty of other fun activities for the entire family, such as paddle boating, kayaking, and swimming.
The Flower Garden near Houston
The Flower Garden was discovered by a group of fisherfolk in the 1800s. This diver's paradise is known as the spot for the best scuba diving in Texas. The Flower Garden truly takes after its names since it is surrounded by gorgeous colorful reefs that make for breathtaking views. The underwater marine life includes whale and hammerhead sharks that tend to pose with divers. This thriving diving spot is definitely a sight that everyone should see once in their lives.
Athens Scuba Park near Athens
The Athens Scuba Park is a wonderful scuba diving spot that all sorts of divers will love. There are over 35 wrecks that have sunk into the water. You will get to explore all of them when you dive into these waters. Diving into these antique ruins is the perfect way to spend a weekend. There is a lot to explore, and spending time with the magical marine life in the area is a definite plus.
This seven-acre lake is also famous for night diving. Scuba divers love to explore the ruins under the water and swim alongside fish with a spotlight to guide the way. The scene is simply magical at night.
Meadows Center in Spring Lake
The Meadows Center is known as the spot for the best scuba diving in Texas. It has an amazing water education center that beginners can benefit from as well. However, to dive into the water, you will have to pass their Scientific Diving course. The cost for this course is $250, which is why only diving enthusiasts attempt to dive at this spot.
The water is a cool 72 degrees all year around. The spring-fed lake has a maximum depth of 25 feet, and the clear water has great visibility. The lake often has tourists riding boats with glass bottoms, so it is always fun to see the tourists waving from above. The pristine conditions of the lake are why divers flock to this area to explore.
New to scuba? Have a look at our scuba diving beginner's guide!
The Windy Point Private at Lake Travis
The Windy Point Parks are perfect for scuba divers who want to perfect their skills. Beginners can train and work on different scuba diving skills such as navigation, buoyancy control, and simply alleviate their diving game. This doesn't mean that you are diving in a boring location; the Windy Point Private has different sunken boats that you can explore freely. The different sizes of the ships create a different challenge each time, which can be quite fun. You will be able to dive alongside sea turtles, manatees, and sharks.
This is a great, affordable diving spot for all kinds of divers.
Reveille Peak Ranch in Burnet
The Reveille Peak Ranch is an old quarry in the countryside. It is on private property, so you will have to book the diving spot. The lake has ample space for beginners to get the hang of it before they go into the water. However, you have to make sure that you are equipped to handle the dive because it is a vertical wall that drops down to 80 feet without any shallow edges.
Comal River
The Comal River is a great spot for divers who love diving in the current. It has a maximum depth of 13 feet, and you can kick back in the current. It is fun to spot the little critters that hide among the tubers and vegetation as the water goes by. Since the river is spring-fed, the temperature stays constant all year round. Even beginners will enjoy this spot since you don't have to be a professional, certified diver to dive in this spot.
Explore diving on the Galapagos Islands – A once in a lifetime adventure!
Seven and One-Half Fathom Reef
The Seven and One-Half Fathom Reef is a craggy playground for schools of funky groper, cute sea horses, and purple morays. Ten millennia ago, the reef houses mastodons and wooly mammoths, whose carcasses the fish swim around in.
Inks Lake near Austin
The Inks Lake is a gorgeous oasis around 50 minutes from Austin. The amazing rock formations in the lake are home to a gorgeous array of marine life; the striped bass swimming in the water is definitely considered the star of the show. It is 60 feet deep and a great location for seasoned and beginner divers alike.
It is important to bring your own tank of air since diving facilities in the area are limited.
Want to also dive the gulf shores of Alabama? Find the best dive spots!
What Specific Gear Do You Need To Dive In Texas?
The gear you usually need for diving includes:
While most scuba diving will have most of the gear available for rent or purchase. However, a lot of places may not provide you will air refills or some gear. This is why it is better to call up and ask the scuba diving place whether they have everything you will need. Some towns may not have dive shops that you can easily rent the equipment out of.
Is It Dangerous To Dive In Texas?
There aren't any dangerous diving spots in Texas. Most of them are pretty straightforward or built-in inland areas. They have optimum temperature and may not have rushed currents either. However, it is important always to take safety measures whenever you're scuba diving. If you're unsure about your skills, it is always better to take a class before you attempt to scuba dive on your own.
Final Thoughts 
We tend to think that scuba diving only exists on exotic islands like Malta or Aruba, but there are plenty of amazing underwater sights in America too. The best scuba diving in Texas offers a huge array of exploration and gorgeous marine life. You will definitely have the time of your life in Texas!
What is your maximum depth when you dive with or without scuba gear?