Best Scuba Diving in the Gulf Shores of Alabama
The Gulf Shores of Alabama are known for their vast expanse of white sand beaches. In fact, this flat sandy structure stretches on into the ocean, which is generally not considered to be a solid breeding ground for marine life. However, in the 1950s, a number of vehicles were sunk in the Gulf to create an artificial reef in order to attract fish. Over time, boats, ships, and tanks were sunk into the waters, creating what is known as one of the world's largest artificial reefs.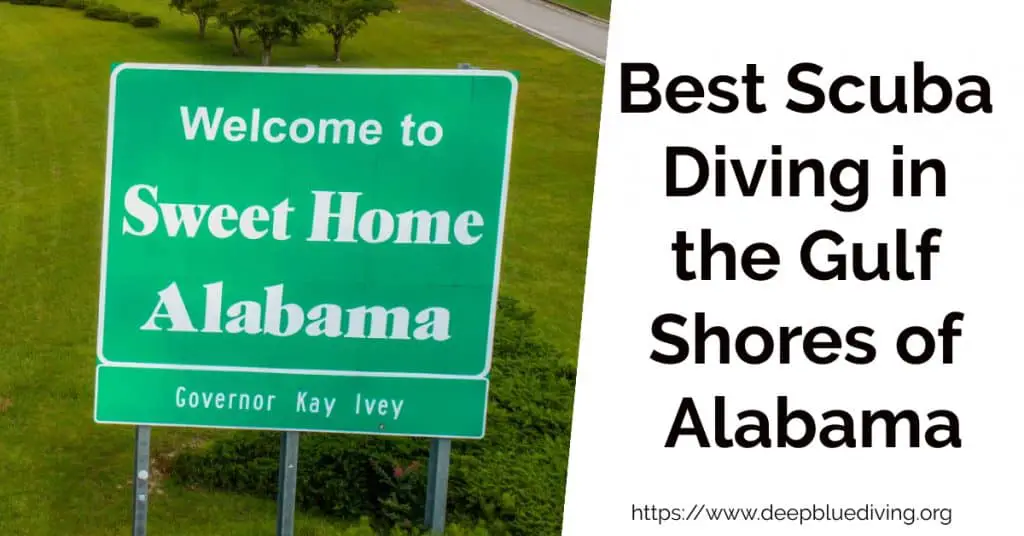 Since then, this region has become a hub for fishing and scuba diving. The artificial reef structure and the thousands of varieties of marine species that it attracts have made this place a popular tourist destination, both locally and globally.
Why Dive In The Gulf Shores Of Alabama?
The Gulf Shores have plenty to offer, both above and under the water. The region isn't just popular for scuba diving, but also for snorkeling and fishing so you'll have a number of fun activities to enjoy during your holiday.
Diving here is quite a unique experience because you'll get to explore artificial reefs and the way marine creatures have adapted to them to make them their home. You'll also see plenty of different fish and other sea creatures, including those mentioned in the section: What Aquatic Life Can You Find?
Water temperatures range from mid 50-70 degrees Fahrenheit, making your dive warm and enjoyable.
Is It Good For Beginners To Dive In The Gulf Shores Of Alabama?
Many of the dive sites here are walk-ins from the shore, making them ideal for beginners. That being said, even beginners need to know when to dive to avoid being swept away by the water current. All scuba divers here should at least have Open Water Diving certification.
Is It Easy To Get There?
Getting to the Gulf Shores of Alabama is quite easy since the region is well-developed. Many locals just drive in from other cities. They can make use of the parking facilities built close to many of the popular diving locations. International divers fly into Alabama and can drive up to the dive sites in a rented car or through cab sharing.
Are There Good Dive Sites For Families?
There are plenty of diving locations in the Gulf Shores of Alabama that are suitable for both beginner and advanced divers. With plenty of hotels to stay at, parking facilities, and restrooms in the vicinity, it's a comfortable and enjoyable family vacation destination.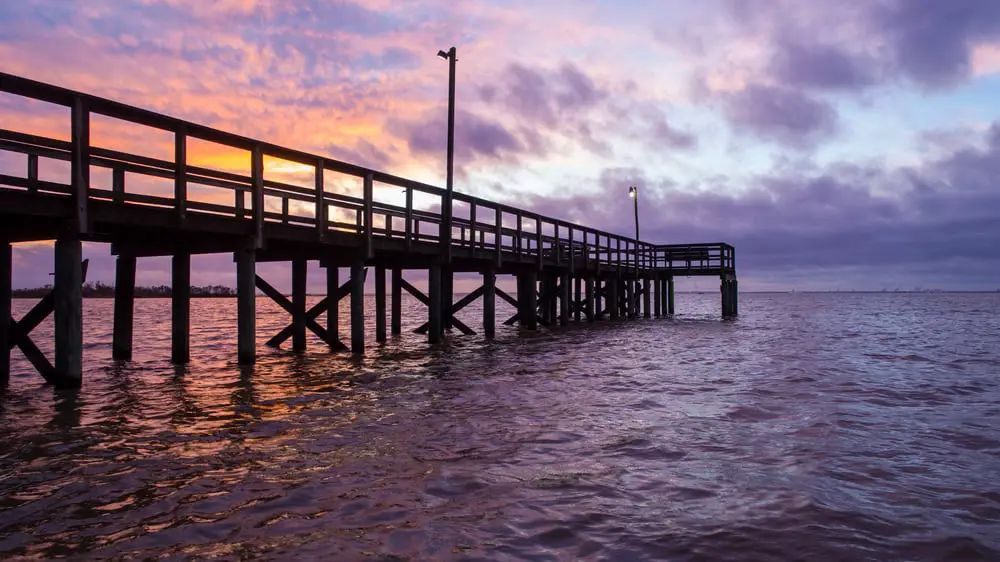 Best Scuba Computers for Beginners – Buying Guide and Reviews
What Aquatic Life Can You Find?
Although you won't find any corals in the water here, there is plenty of other marine life. There are stingrays, octopi, lobsters, crabs, amberjack, snapper, and grouper. As you go deeper, you'll find shad, jacks, and barracuda.
Best Scuba Diving Destinations In The Gulf Shores of Alabama
There are plenty of spots on the gulf shores of Alabama, suitable for divers across different levels:
Perdido Pass
Also known as Alabama Point or "The Jetties," Perdido Pass is a popular shore diving site, especially among the locals. Entry into this spot is not paid, but the walk to get to the diving point in the water can be a bit taxing.
The area is heavily dominated by boats and fishermen, so that's something you'll have to watch out for during your dives. In fact, divers generally have a Diver Down Buoy when descending and deploy a Surface Marker Buoy when ascending to avoid any accidents.
Visibility generally depends on the tide, but on average, it is around 8 meters (25 feet) during the day and night. Dives start quite close to the surface, at around 1.5-6 meters (5 -20 feet). You'll get to observe various sea creatures like sheepshead, flounder, and stone crab.
The Lulu
Located 17 miles away from Perdido Pass, The Lulu is a 271 feet long freighter residing under the Gulf shores. Sunk in 2013, this ship is 100 feet deep in the water, with some parts sticking slightly above that, making it an ideal diving spot among beginners and advanced divers.
Rome
Located 14 miles away from Perdido Pass, Rome is basically the name given to the remains of the Perdido Pass Bridge. Astoundingly, the columns of the remains still stand upright, similar to the columns of ancient Roman architecture. The site is known for being host to snapper, grouper, amberjack, and tropical fish such as the angelfish.
The Whiskey Wreck
Again, this is another walk-in dive with a view of a 200-foot wreck that is just around 6 meters (20 feet) underwater. Although the wreck has deteriorated considerably over the years, there is still plenty of it left for the enjoyment of divers. Depending on the water current and the amount of plankton, the visibility ranges from 1.5-8 meters (5-25 feet).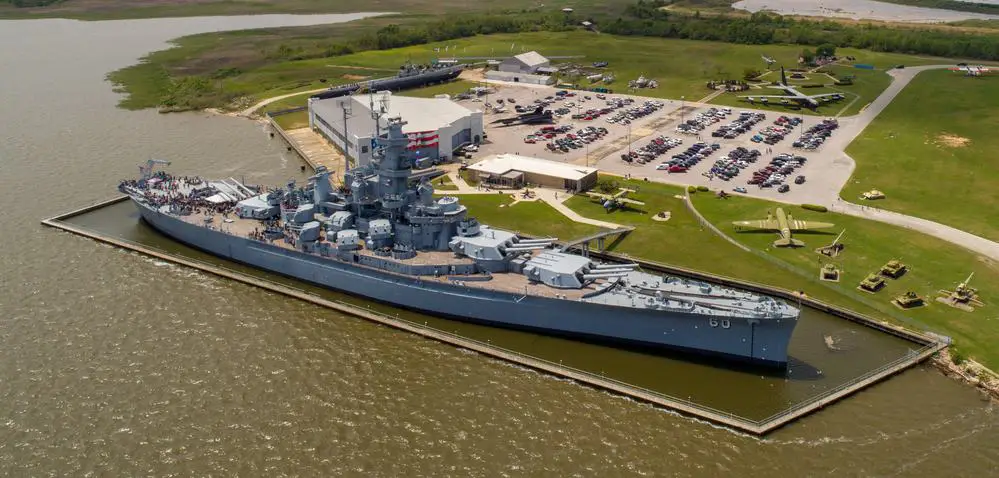 Fort Pickens
Located in the western region of Santa Rosa Island, Fort Pickens is close to the famous Pensacola Beach. Fort Pickens is ideal for a family holiday because the land is designed to accommodate a large parking lot (if you're driving in from a different city) and changing rooms so that you can conveniently get dressed for your dive. 
The ideal time to dive here is an hour or so before high tide. Make sure to check the weather and water conditions right before your dive to ensure maximum safety. Diving in this region is best suited for intermediate and advanced divers due to the potential of a strong current and a rocky seabed. Once you descend to a depth of around 4-5 meters (15 feet), the ocean floor will be covered in rocks. This rocky slope goes on to a depth of around 14 meters (45 feet). There are strips of barren sand among the rock covered expanse, where if you look close enough, you'll find mantis shrimp.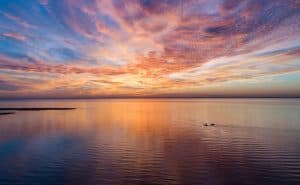 To make the most of the experience, you'll really have to explore the rocky bed to find any marine creatures. There is a wide variety of sea creatures here, including spadefish, sheepshead, stingrays, flounder, snapper, triggerfish, and many more. You may even discover the occasional baby shark and hear the sounds of dolphins in the distance. Soft corals, crabs, and seahorses are also found here.
Visibility varies between 2-24 meters (5-80 feet). Due to the strong tides, diving in this region is best suited for intermediate and advanced divers.
St. Andrews Jetties, Panama City Beach
This diving spot is probably the biggest one in the entire gulf coast. You can enter the dive site by swimming along the lagoon and then descending. Dives are around 8-15 meters deep (20-25 feet). Again, you need to watch out for strong water currents, making this location suitable for intermediate divers.
Poseidon's Playground
This dive site comes with an altar in the reef near the shore (for when you love the ocean so much, you decide to get married in it). You'll also find many statues of famous mythological creatures like Venus, Apollo, and Poseidon.
The majority of the dive sites along the Gulf Shores of Alabama are within close proximity to hotels and resorts, which makes these shores a very family-friendly destination. There are restrooms near many of the dive locations for scuba divers to conveniently change and put on their gear.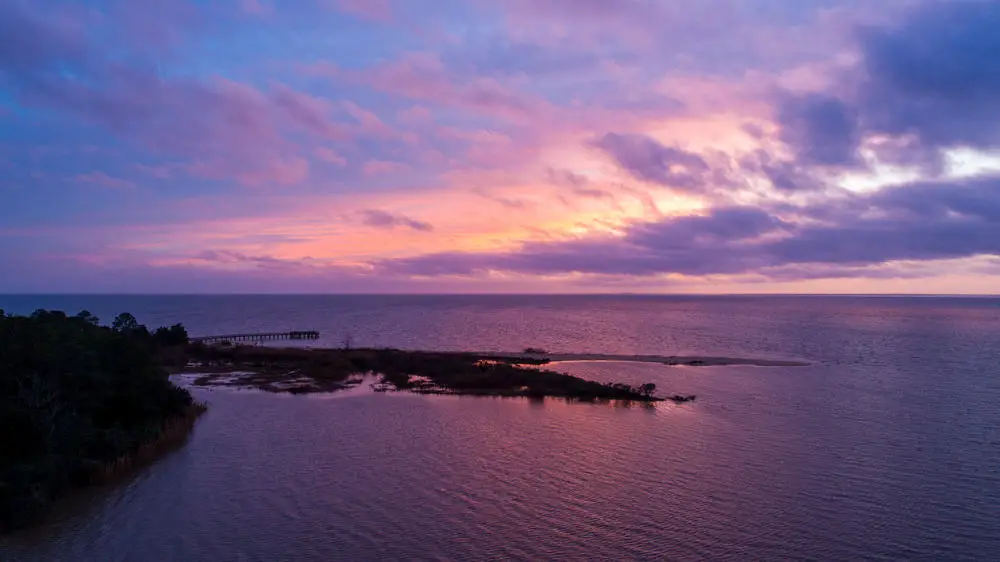 What Specific Gear Do You Need To Dive Gulf Shores Of Alabama?
Since the climate is warm in this region, you won't need anything extra, like a drysuit. At most, you may need a very thin drysuit if you go during the peak winter season. You will, however, need basic scuba equipment, including your dive computer, regulator, swimsuit, fins, mask, etc. Since the waters in the Gulf are crowded with boats, of both tourists and fishermen, you can't dive without a buoy, or you might get into an accident.
Apart from that, most dive sites in this region are pretty shallow and don't extend beyond around 20 meters, so you won't need any special equipment like a Nitrox tank, and so on.
Is It Dangerous To Dive In The Gulf Shores Of Alabama?
Scuba diving anywhere in the world isn't risk-free, but it is important to have the right gear and right skill level based on where you are. In this region, there are plenty of dive sites that are a walk-in from the shore, making them ideal for all divers. The only thing to watch out for is that the water current can be quite strong, and visibility may vary based on whether it's high or low tide, so divers must be experienced enough to gauge when the best time to dive is. They also need to be able to deal with situations where they get caught in high tide.
Final Thoughts 
A scuba diving holiday in the Gulf Shores of Alabama should definitely be on your bucket list (if it isn't already).  Not only is one of the world's largest artificial reefs here, but there are also many dive sites that are close enough to the shore for beginners. This means that if you are just a couple of meters underwater, you'll still get to see plenty of sea creatures like shrimp, crab, stingrays, and sheepshead.
For those members of your family who can't dive, there are other options like snorkeling, going for a boat ride, or just sunbathing on Orange Beach.