The Best Scuba Diving Sites in the Florida Keys
There is a reason why the Beach Boys dedicated a whole song to an island in the Florida Keys; this place is drop-dead gorgeous. The Florida Keys are made up of many small islands that are great for exploring the land, and underwater.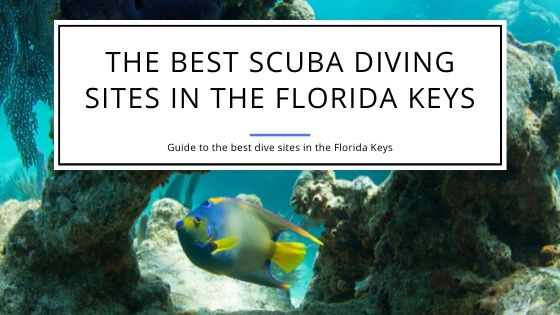 The Florida Key islands include islands like Key Largo, Key West, Islamorada, and Marathon Key which are all great destinations for scuba diving enthusiasts. The best part about going to the Keys for scuba diving is that you can go over and over again and not run out of dive sites, and marine worlds to explore.
Below we will discuss all the wonderful places and dive sites to explore in the Florida Keys, as well as the abundant marine life that can be seen. We have made a list of the best diving locations, how to get there and the level of expertise required to dive there.  
Why Dive in the Florida Keys?
The Florida Keys are a 120 mile stretch of islands that lie just south of the tip of Florida. The islands are particularly known for their water-related activities including boating, fishing, snorkeling, and scuba diving. The tropical islands boast the third largest coral reef on the planet, which is also the only living coral reef in the entire continental United States.
The Keys should be a top pick for scuba divers just because of the sheer number of dive sites that are present on the island. They have over a hundred different reefs and sites to discover that each has unique sights to witness and explore.
For the more experienced and adventurous divers, there are also a large number of wreck dives, out of which some of them are in our top picks for dive sites from all the ones available on the islands. Wreck dives can be exhilarating and exciting; they are a whole new experience from the regular reef dives where you can explore a world left behind and forgotten on land.  
Apart from having so many different sites to explore, the Florida Keys also has such a wealth of marine life for you to see. From dolphins to manatees, you'll be in awe of the large and majestic creatures swimming by you, as well as the dynamic colors of the coral reefs that breathe life through all sorts of amazing tropical fish and sea sponges.
Is it Good For Beginners to Dive in the Florida Keys?
Due to the unreserved number of places to dive available at the Keys, there are multiple levels of dives available at almost all the dive sites. Most dive sites on the islands have a place for beginners to dive, along with more complicated or challenging dives for more experienced divers.
Is it Easy to Get There?
There are many islands in the Florida Keys; some are smaller, some larger, some more tourist-heavy, while some aren't. Depending on the different factors, transportation to the islands can vary from straightforward to slightly more complex.
By air, you can book a flight to Key West from most cities that have international flights around the world. There is usually a stop in Miami or another closer American city before you land at the Key West International Airport. The other smaller airport in the Florida Keys Marathon International Airport which requires you to take a small chartered plane to reach there. 
You can also get there by multiple ferry services available from nearby cities. Other than that you can drive down to the Keys using the Overseas Highway which runs seven miles long from Florida to the Keys; it connects the more touristy clusters of islands, making it quite easy to drive to your chosen destinations.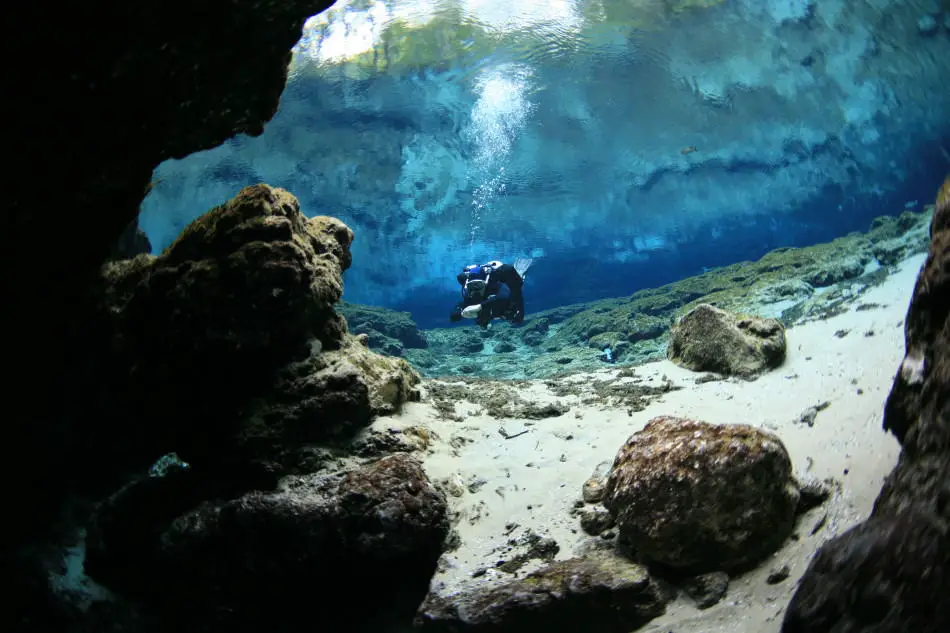 Are There Good Dive Sites for Families?
Since the tropical islands are known for their dives and snorkeling, many have taken advantage of it and made dive resorts. The sites are available for all levels of diving experiences making them wonderful family excursions.
What Aquatic Life Can You Find?
The Florida Keys have a living coral reef that is extensive, beautiful and full of life. The reef itself is living and is also home to many different species of tropical and sports fish.
Apart from the breathtaking coral reef, the keys have a lot more marine life to see. They have a large number of Bottlenose Dolphins; you can take specific tours just to see the dolphins while on the islands. During the winter, you can witness West Indian Manatees slowly swimming by the coast. The Keys are also home to five out of the seven species of sea turtles; the five species include Loggerhead, Hawksbill, Green Turtle, Kemp's Riley, and the Leatherback Turtle. 
Apart from these amazing creatures, you can expect to see the majestic Lionfish, Parrotfish, Mahi-Mahi, Nurse and Reef Sharks, stingrays and beautiful jellyfish fields as well!
Best Scuba Diving Destinations in the Florida Keys:
Christ of the Abyss – Key Largo
A four thousand pound, eight and a half foot tall bronze structure modeled after Jesus Christ was deliberately placed in its current location for divers and snorkelers to enjoy. It is an infamous underwater spot in the John Pennekamp Coral Reef State Park and has been there since 1965.
This beautiful figure sits 25 feet below the surface and is surrounded by all sorts of marine life and has also been witness to numerous scuba weddings.
Level of Expertise Required:
All levels
Looe Key – Lower Keys
This is a site that has varying levels of depth. It is covered by a groove and spurs formation reef and falls under the Florida Keys National Marine Sanctuary. The depth varies between three and fifteen feet and has extreme visibility, making it a great site for snorkelers and scuba diving beginners to witness the colorful marine life below.
Level of Expertise Required:
Ideal for beginners
Molasses Reef – Key Largo
This is one of the most visited reefs in the Keys by divers. This reef offers all levels of depths for all sorts of divers. The depths range from five to ninety feet giving divers a whole range of experiences. The reef is surrounded by clear water with extreme visibility.
Divers can expect to see rays, turtles, Nurse and Reef Sharks, Parrotfish, and many other species along with the gorgeous colorful coral on the reef itself. 
Level of Expertise Required:
All levels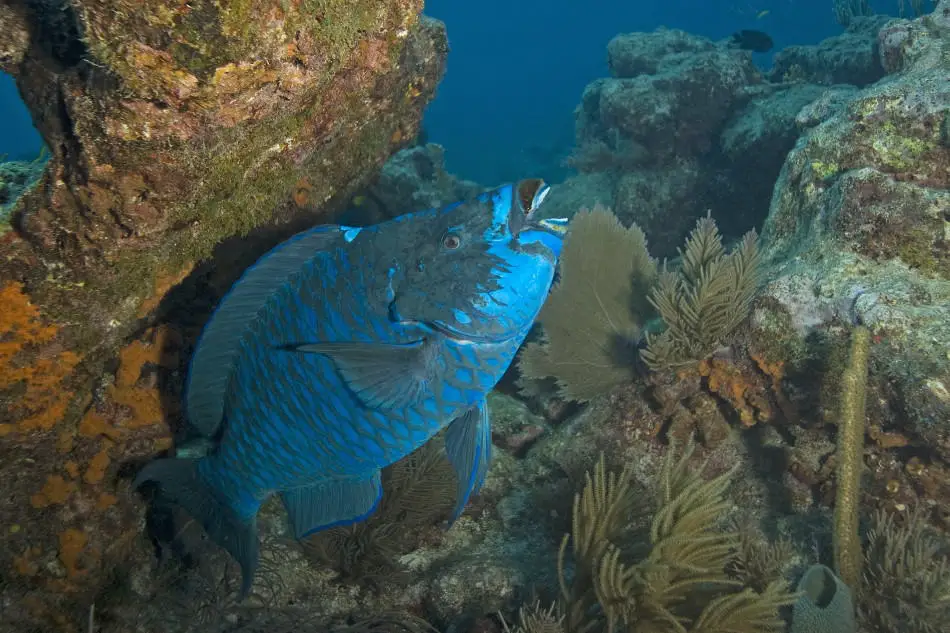 Sombrero Reef – Marathon Keys
Marked by the 142-foot Sombrero Key Lighthouse, this dive site is one of the shallower ones of the lot. It lies roughly thirty to thirty-five feet below the water and is made up of a variety of coral species. The coral species include gorgonians, brain, finger, and lettuce corals along with vibrant small tropical fish species.
Level of Expertise Required:
All levels, ideal for beginners
Hens and Chicken Reef – Islamorada
This unique reef gets its name from the formation of its coral. When looked at from above, the coral resembles a mother hen surrounded by her baby chicks. The shallow reef sits between fifteen and twenty-two feet, but still has a lot to offer divers of all experience the chance to see exceptional sights. Diverse fish species, Giant Christmas Tree Corals and Purple Sea Fans are a few of the things divers can expect to see.
Level of Expertise Required:
All levels
USS Wilkes Barre – Key West
Lying over 150 feet below, this 1942 built Cleaveland Class Cruiser was once 608 feet long. Following underwater explosive tests in 1972, the ship broke into two pieces. It is the largest shipwreck in the Florida Keys and is quite an adventure; the top sections of the ship can be reached at 145 feet of water, while lower sections are 250 feet deep.
Level of Expertise Required:
Advanced
Crocker Reef – Islamorada
Also known as Crocker Wall, this reef has a gradual slope covered with canyons and corals with beautiful spur and groove formations. The reef lies between forty and ninety feet of water with plenty of marine life to see. Divers are likely to see Giant Turtles, Green Morays and Eagle Rays in the clear blue waters near this reef.
Level of Expertise Required:
Some experience required
The Thunderbolt – Marathon Keys
This is another man-made wreck dive. The 188-foot long ex-military ship lies 155 feet below sea level. The ship, one used to lay cable, is now covered in colorful and vibrant sponges and corals with plenty of marine life for divers to see including Angelfish and Jacks. 
Level of Expertise Required:
Experienced divers
Coffins Patch – Marathon Keys
Though the name is quite spooky and drives some divers away, the treasures that the tales of this dive site hold bring that many divers right back! Legend has it that the floor of the Patch was covered in gold and silver coins left behind by a Spanish ship that struck the reef.  Although there are no coins covering the seafloor, there is still plenty to see with the six different reefs that make up this site. They lay at a shallow ten to thirty feet making it an ideal site for all divers.
Level of Expertise Required:
All levels
USS Duane and Bibb
These twin cutters lie a mile south of Molasses Reef.  Each ship is 327 feet long and they lie 130 feet below the water. The World War II ships now serve as artificial reefs covered with coral and are home to large sea creatures. Divers can expect to see Whale Sharks, Giant Sea Turtles, and Barracudas while exploring the wreck itself.
Level of Expertise Required:
Experience with wreck dives required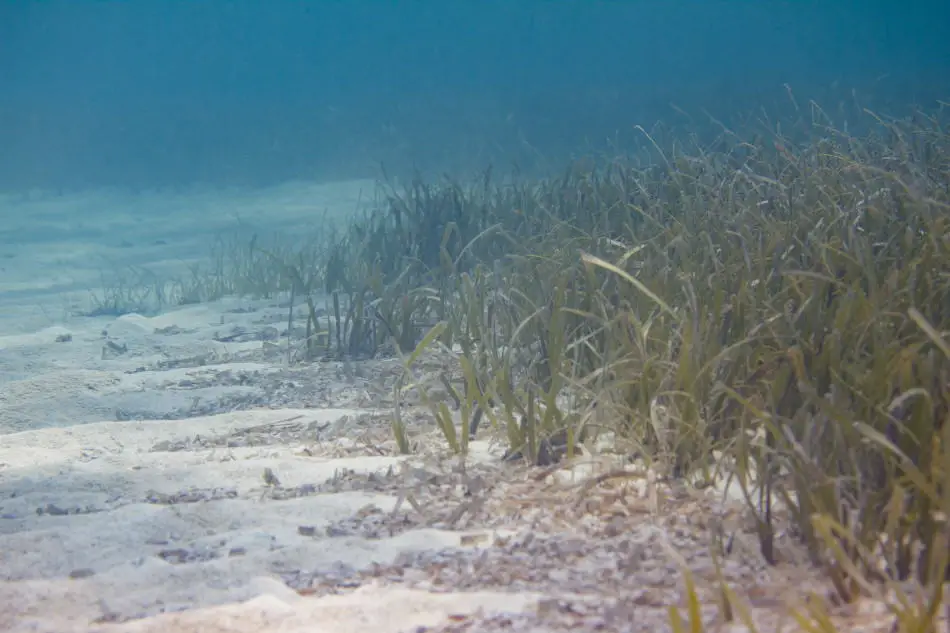 What Specific Gear Do You Need to Dive in the Florida Keys?
It is very unlikely that you will be traveling with a bag full of heavy diving gear. Thankfully, the Florida Keys are frequently visited just for scuba diving. You are most likely going to be able to rent any of this equipment very easily. With each location, your guide will be able to tell you what equipment is absolutely necessary, but here is a list just in case:
Compulsory Gear for Regular Dives
Additional Gear for Wreck Dives
Is it dangerous to dive in the Florida Keys?
Depending on what dive sites you choose to go see, you might run into a few dangerous spots. The wreck dives need to be entered with some precaution and some experience, but other than that you should be able to find milder dive areas at most sites in the Keys.
Final Thoughts 
The Florida Keys are a wonderful place to visit with your family, friends or even as a solo diver. They have plenty of dive sites to visit along with the countless things to do above the water. If you're a diving enthusiast, give the Keys a visit!