Framed vs Frameless Scuba Diving Mask – What are the Differences?
You've spent a lot of time researching the best gear on the market, and investing the energy in finding the right face mask should be no different. One factor you want to consider is whether you should consider a frameless vs framed scuba mask.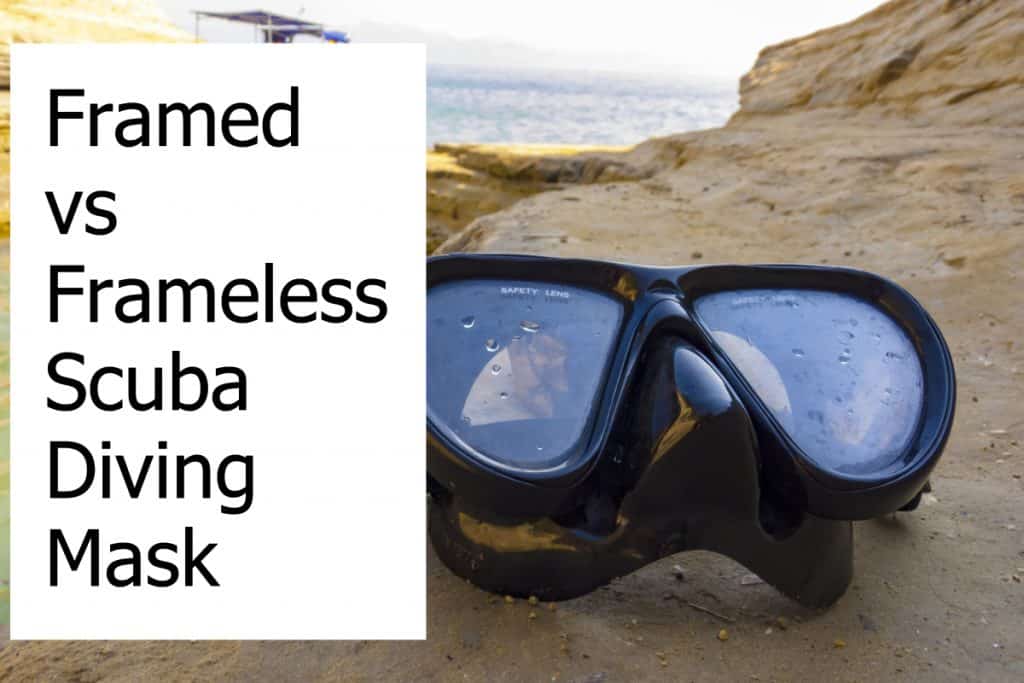 In many ways, your mask is a hugely important part of diving. A good one allows you to see the world underwater. One of the earliest considerations you'll have to make is whether to buy a framed or a frameless mask. The decision isn't so clear, so here's a quick guide to picking the perfect mask for your dive!
Comparing the two styles: the basics
The scuba mask that we're most used to seeing is the more traditional, framed mask. The purpose of the frame is to serve as the base for the lens, strap, and skirt.
Framed Mask
Because it is a separately manufactured piece, it comes in a variety of colors, and can usually be disassembled for cleaning, care, and replacements. These models may also feature side lenses to increase light and peripheral vision.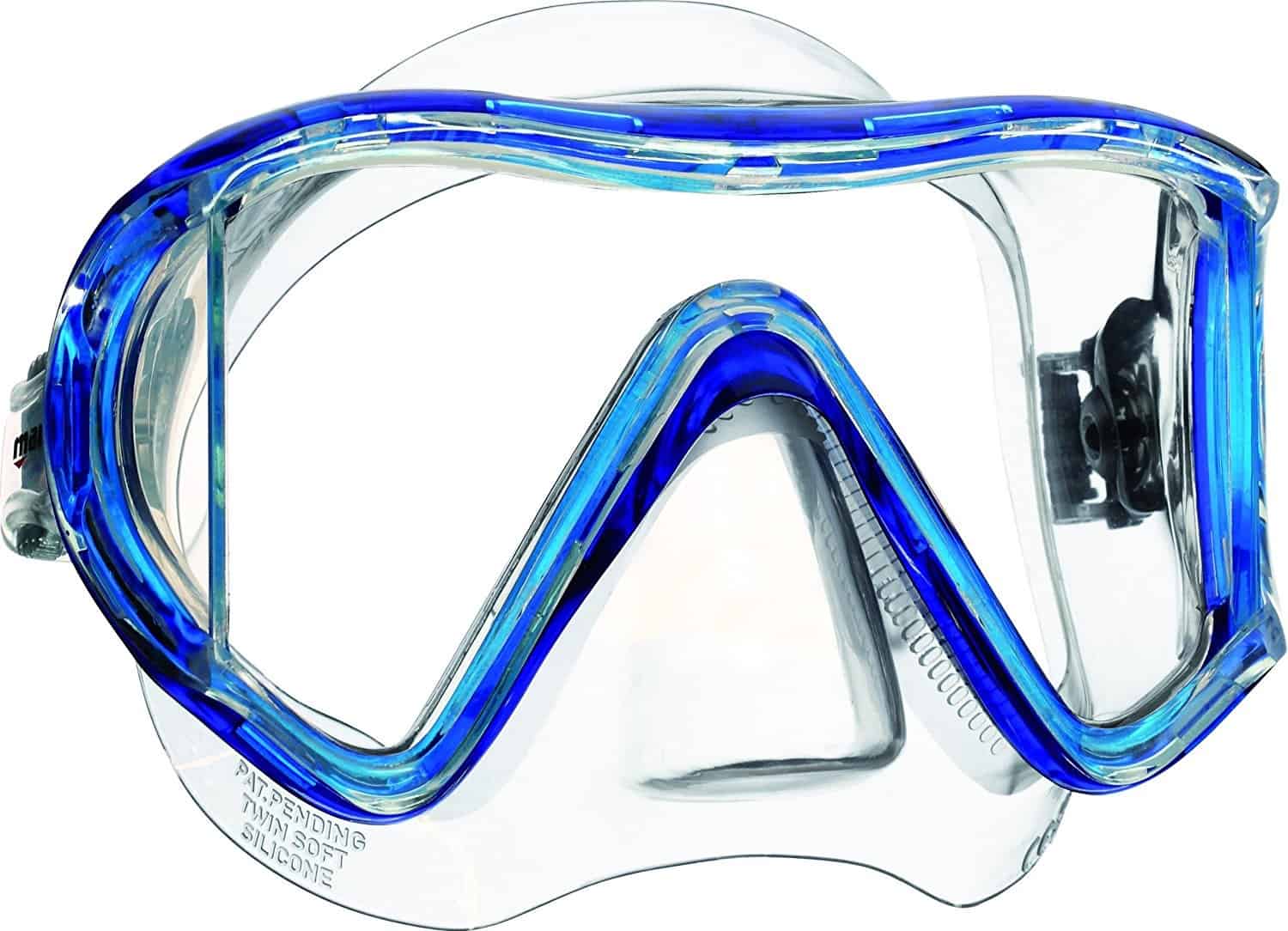 Find reviews and recommendations to find the best prescription dive mask!
Frameless Mask
On the other hand, the frameless mask has only become popular within the last ten years. These masks are made by molding the lens directly to the skirt which attaches to the strap buckle.
The overall product is lighter and more flexible and sits closer to the face. According to manufacturers, this design allows for a better field of vision and makes it easier to clear because of the lower volume. Low-volume masks are easier to dive with. If you're freediving then a low-volume mask is a must-have. You do nowadays get low-volume scuba masks in both framed and frameless masks.
Due to their less rigid structure, frameless masks can be folded pretty flat, making them easy to pack for your trip or fit into your gear as a backup. That is in addition to being less bulky overall which makes these low-volume scuba masks easier to travel with in the first place.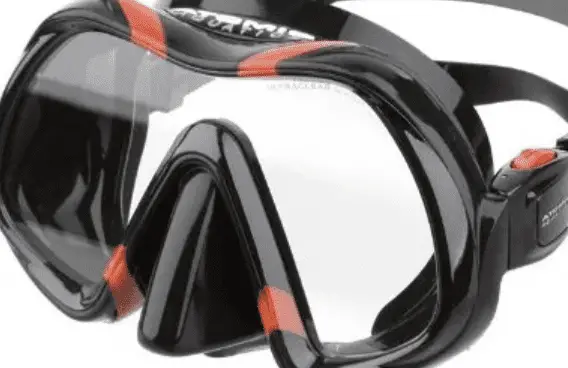 Downsides of Framed and Frameless Masks
How about the downsides? Both types have their advantages and disadvantages. Let's dive into those next.
Disadvantages of Masks with Frames
Well, a frequent complaint of the traditional style is because of the blind spots. Frames get in the way of a perfect field of vision, and you may find yourself having to turn your head more to make up for the limited view.
Framed masks are also quite bulky and heavy compared to the frameless, which showcases a sleek design.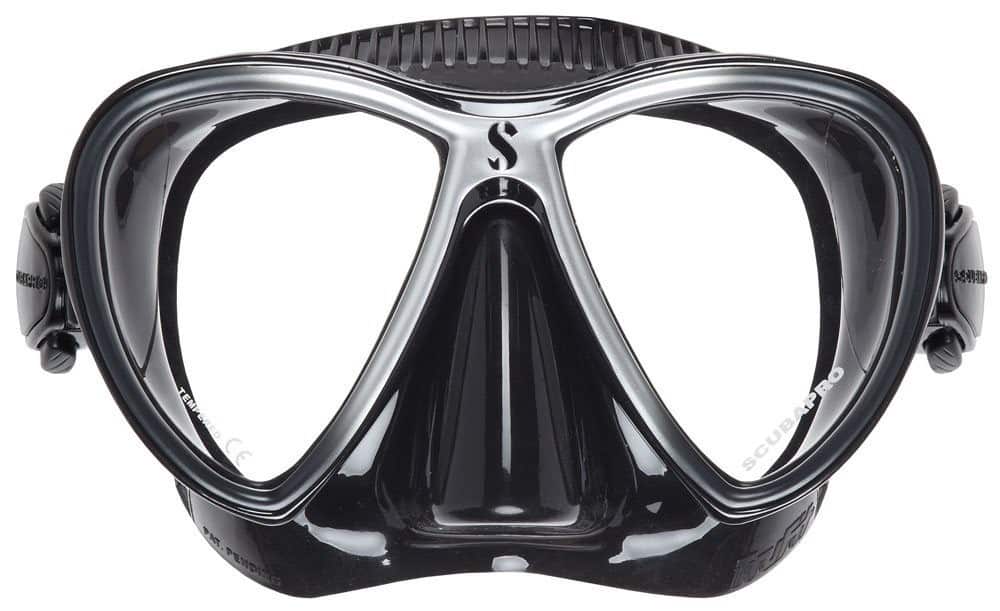 Disadvantages of Masks without a Frame
The frameless mask is not without its own imperfections, either. This design is slender and light, but it doesn't come apart for cleaning or maintenance.
Another downside is the lack of variability in the lenses. Though there are a few twin-lens frameless masks on the market, you're pretty much only going to be able to find a single lens frameless mask.
Pricing
As with many pieces of diving equipment, there's a wide range in value and quality when it comes to scuba masks. You can get a cheap frameless or framed mask if you're willing to take a risk on whether the mask will stand up to underwater conditions.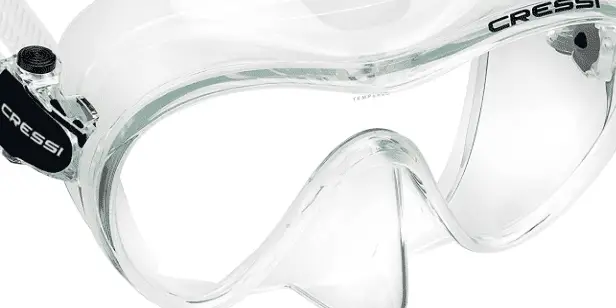 Generally, though, a good mask, either framed or frameless, should cost you somewhere above $70. This higher price usually means two things: the design is more intentional for better fit and visibility and better materials were used during manufacturing so that you're less likely to experience leaks or wear.
That said, price points may not be able to help you choose between a framed and a frameless mask. Pricing for both kinds of masks is somewhat comparable. You can check our scuba mask buying guide for the best scuba masks available today.
What if there's damage to the mask?
Despite the competitive pricing for the initial purchase, though, framed masks do have one advantage when in the long run: the ability to replace parts. This is because when a mask with a frame is damaged or broken, the parts can be taken out.
The design of the frameless, which fuses the pieces together, means that the mask is essentially unsalvageable at the first sign of wear.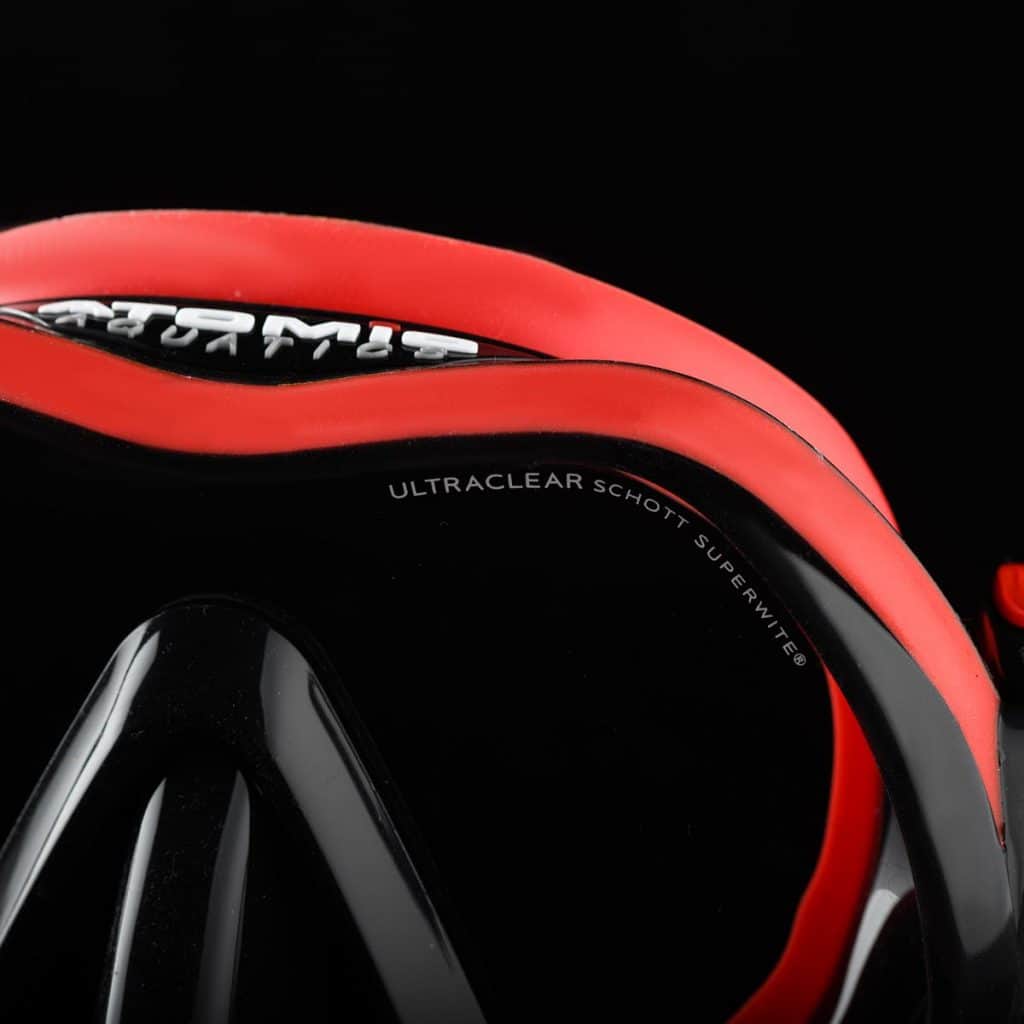 Other considerations
At this point, you may be having trouble considering which scuba mask is right for you. Each design offers something valuable, and the price is comparable.
Well, there may be one more distinction. Because, for anyone with less-than-perfect eyesight, a framed mask may just be the only viable option. Since framed masks can come apart, many divers who normally wear glasses choose to either buy prescription masks or fit their own masks with prescription lenses. Yes, it may be an additional cost, but there's really no use in scuba diving if you can't see what's around you.
At this point, frameless masks aren't really available with the option of prescription lenses. Some divers choose to add prescription lenses to the inside of the frameless lens with epoxy, but the finished product is something as bulky as a framed mask with less visual appeal. Perhaps sometime in the near future, we'll see prescription frameless masks, but for now, the framed mask market owns that particular niche.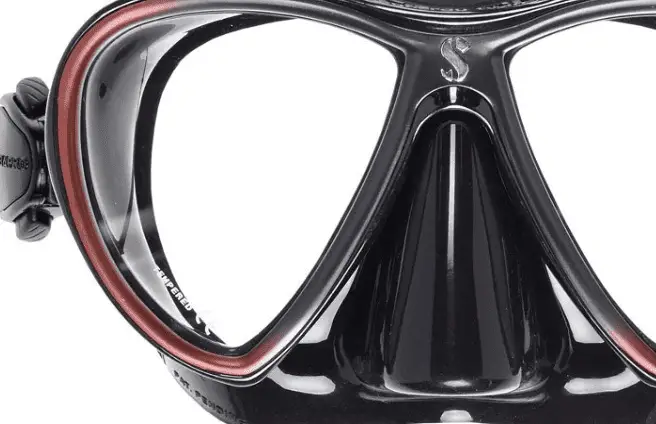 When you are looking for a mask for your kid then make sure you find the perfect fit. It won't be a huge difference whether you opt for a frameless or framed mask, but the mask has to be the right size as does all scuba equipment for youngsters!
The decision is yours
It's not going to be an easy choice. Nowadays, there are plenty of great masks, both framed and frameless, on the market. Take your time to find the right one. After all, you're down there to enjoy the view!