Best Scuba Diving in Croatia – Find the Best Locations to Dive!
Historically, Croatia has always been a land of interest among many people. In ancient times, wars were fought to gain ownership over it, and while it has been a part of different countries, since 1991, it has become independent. The great climate, scenic beauty, and of course, the multitude of dive sites in this region make it a popular tourist destination.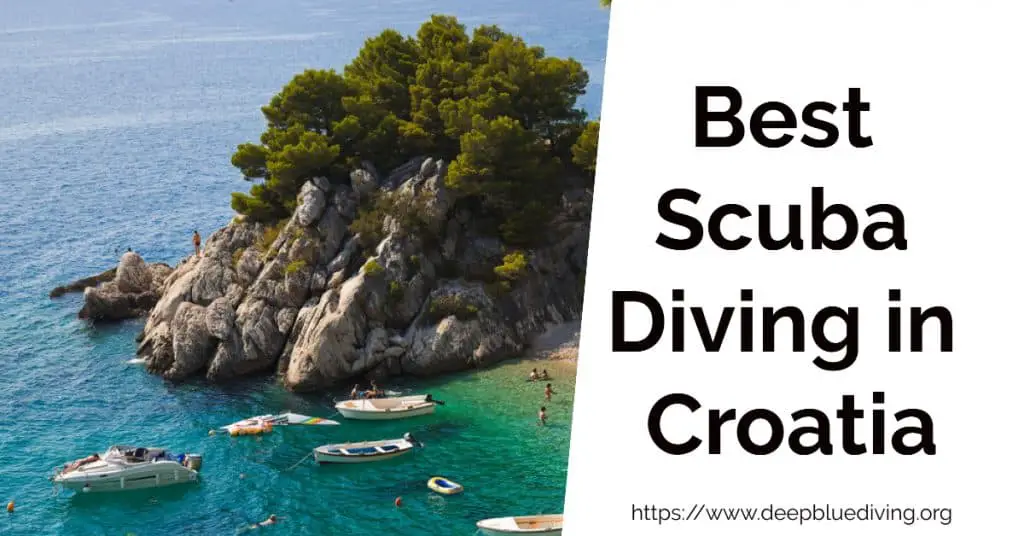 With a number of different islands and a massive coastline, divers from all over the globe have Croatia on their bucket lists.
Why Dive In Croatia?
Croatia has around a thousand islands with waters that are host to extraordinary coral reefs, caves which filter in the glimmering light of the sun, canyons, and pillars. There are also many shipwrecks that date back to World Wars I and II.
There are dive locations that cater to both beginner and expert level divers. Additionally, the climate is pleasant all year round. In the coastal regions, the average temperature during summer is around 76 degrees Fahrenheit (25 degrees Celsius), and in the winter, it's around 41-59 degrees Fahrenheit (5-15 degrees Celsius). The water is quite warm during the summer (around 25 degrees Celsius/77 degrees Fahrenheit), and scuba diving is more enjoyable thanks to these temperatures.
Is It Good For Beginners To Dive In Croatia?
While there are a number of dive locations that are suitable for beginners, ideally, divers who want the true scuba experience in Croatia should have the PADI Deep Diver certification. Since many of the sites are meant for wreck diving, PADI Wreck Diver certification is also recommended.
If you're an eager photographer, you might even be interested in taking an underwater photography course to capture the interesting corals and marine creatures hidden under the surface.
The average level of visibility in the water is around 10-15 meters, which is reasonable, even for a beginner and intermediate divers. The visibility in certain dive sites is even higher.
Important Note: Diving in Croatia requires a paid permit. This permit can be easily obtained by showing your passport and diving card at any dive center and is valid for a year after being issued.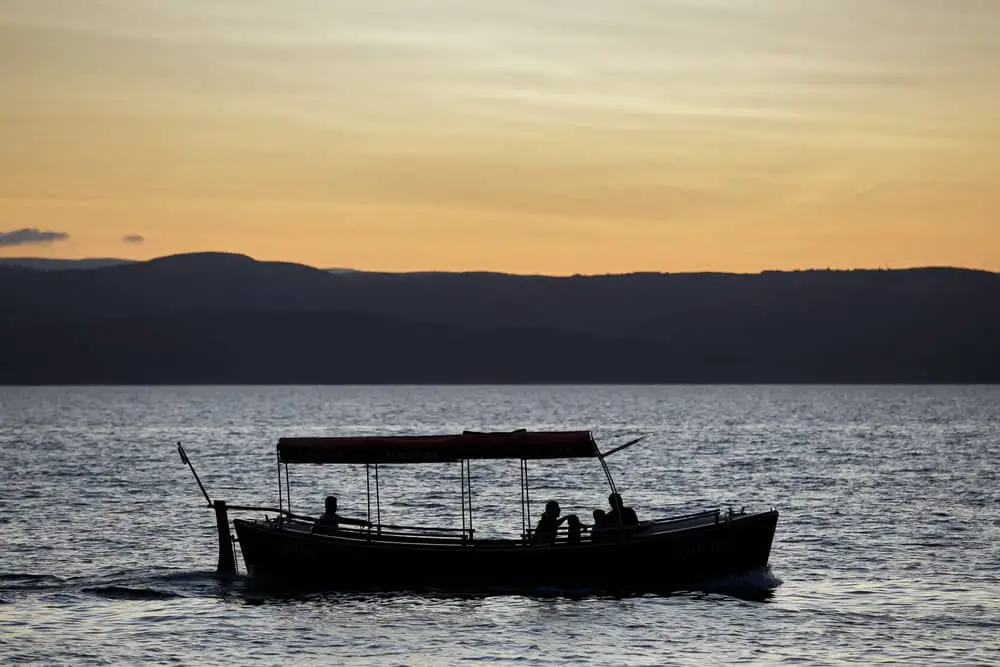 Comparing Closed Cell and Open Cell Wetsuits – Which to use for Scuba Diving?
Is It Easy To Get There?
Croatia has 3 major international airports: Zadar (ZAD), Dubrovnik (DBV), and Split (SPU). Based on where you plan on diving, you can select the nearest airport to fly to. Once there, you can commute to different cities by bus. Purchasing bus tickets through newsstands and other such places may even get you discounts.
Are There Good Dive Sites For Families?
A number of regions offer clear, warm waters, ideal for recreational diving. Locations popular among tourists include:
Kvarner Bay – the islands in this region have warm waters with plenty of caves filtering in light and offering high visibility
The Istrian Peninsula – host to a range of marine creatures and clear waters
Korcula – ideal for cave and wreck diving.
What Aquatic Life Can You Find?
The waters around Croatia are teeming with a range of marine animals and corals. The black coral reefs in this region are unique to Svetac, and there are many other colorful corals found in these waters as well. Over here, you'll find Nudibranchs, seahorses, John Dory (known as Zeus Faber in Croatia), eels, scorpionfish, shrimps, crab, tuna, lobster, and octopus, to name a few. You may occasionally chance upon a sea worm or larger creatures like bottlenose dolphins, amberjacks, or dusky groupers.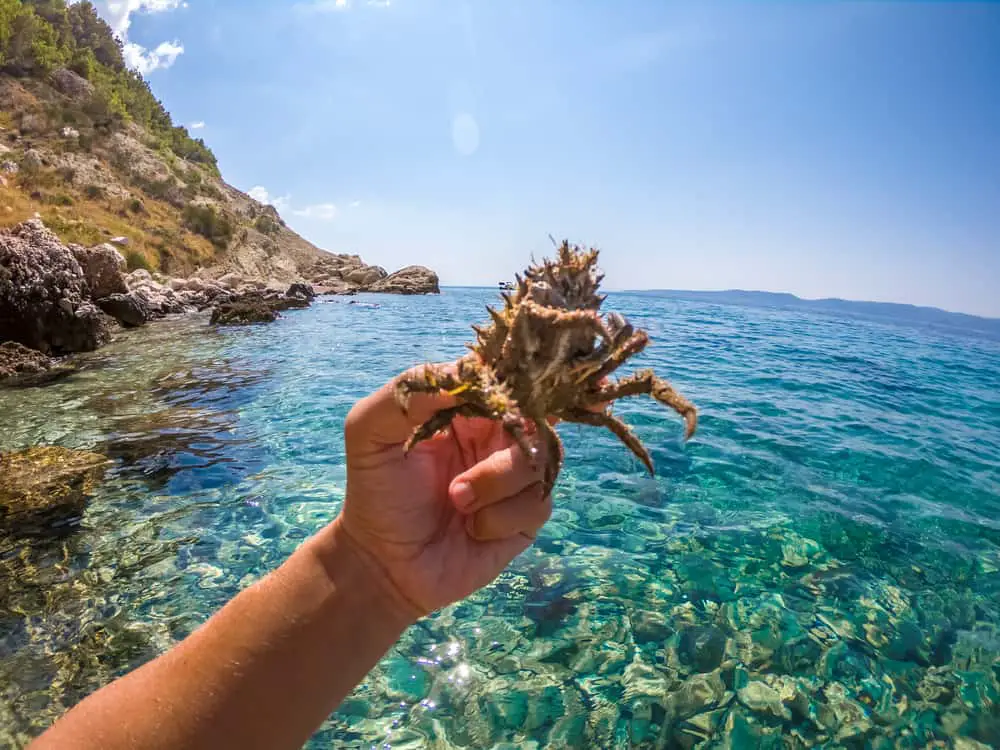 Best Scuba Diving Destinations in Croatia
Croatia is home to a number of incredible scuba diving destinations for divers of all levels. There is something for everyone here, from the solo adventurer to those looking for a family vacation destination. Here are some of the best ones:
Taranto, Dubrovnik
Taranto is a UNESCO World Heritage Site and certainly lives up to its expectations. The region is famous for the wreck of a transport ship that sank back in 1943. The wreck is accessible starting at a depth of 10 meters, ideal for intermediate level divers. However, for experts who want to explore a little deeper, the wreck extends to a depth of 52 meters. Apart from that, the waters also contain lobster, cardinalfish, sea bass, and octopus. The dive site is accessible only by boat.
The region has many hotels and resorts, which makes it ideal for families. Moreover, there are also plenty of museums and churches for you to visit when you're not spending time in the water.
Blue Grotto (Modra Spilja), Bisevo
Bisevo is famous for the ten grottoes and the Church of St. Silvester buried in the folds of the coastline. The most well-known among these is the Blue Grotto, accurately named after the blue hue in the grotto due to the sun's reflection on the limestone walls.
Most people visit this region during late summer, around July and August. The visibility in the water is quite high, around 25 meters (80 feet), making it suitable for beginners. The waters are full of octopi, lobsters, scorpionfish, and much more.
While the cave was initial only accessible by scuba diving, there are no official boat tours for those who can't dive. For the real Blue Grotto experience, you'll have to do your research and go during the daytime in the summer so that the sun creates that unreal blue glow everyone travels for.
Tomislav, Lorkum Island
Located at a 10-minute distance from Dubrovnik, the SS Tomislav shipwreck is in great shape, considering that it is, well, a shipwreck. Apart from exploring this shipwreck, divers also come here in search of tuna and dogfish.
Fraskeric, Istria
Suitable for all types of divers, Fraskeric is great for tunnel diving. Dives start at depths as shallow as 3-16 meters. Breaks in the tunnel walls filter in sunlight, allowing you to explore comfortably. Night diving is common in this region, and seahorses are the most commonly spotted marine animals.
The region is a good family spot with a range of activities apart from scuba diving. Snorkeling in this region is also fun.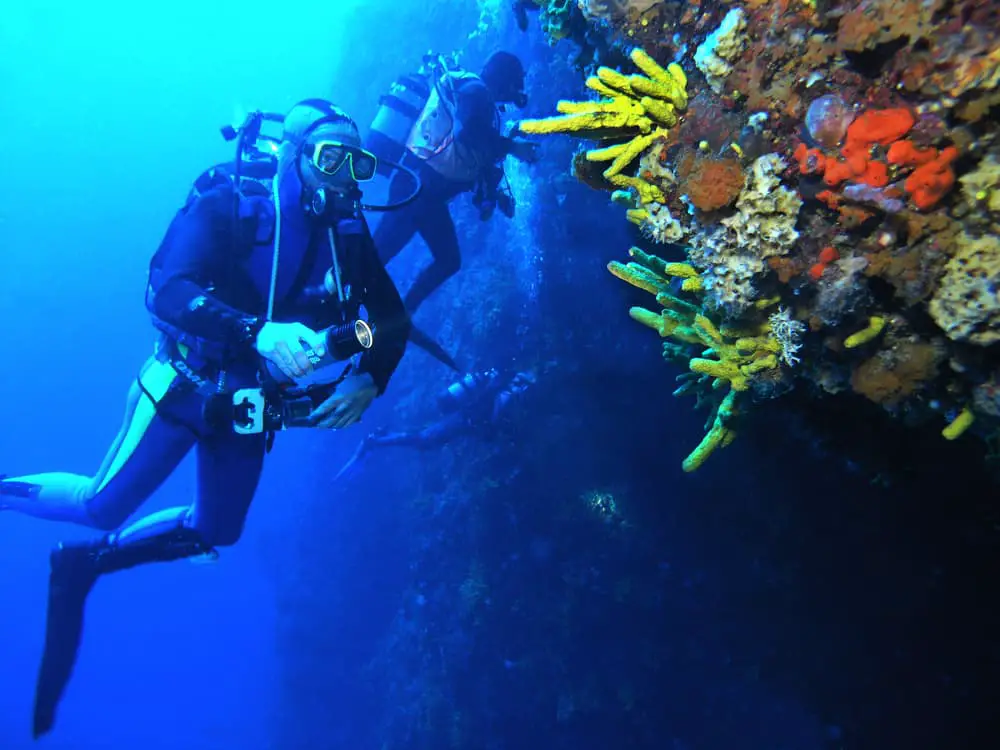 The Cathedral, Premuda
Located at a short distance from Zadar, The Cathedral is the name given to the dive site that consists of a number of caves, connected to each other, filtering in the sunlight through the shimmering waters. You'll find many sea creatures here like spider crabs and octopi.
Zadar has one of the main international airports in Croatia and is quite well-developed, so traveling here with your family will be convenient.
Most dive sites are accessible by boat. The waters are also home to the shipwreck, Szent Istvan, but it is only accessible for the most experienced divers.
Underwater Museum, Mali Losinj
This underwater museum contains relics from the time when Croatia was a part of the Roman Empire, such as a Venetian canon and some statues. This easy-access dive site is great for beginners and is ideal for a family vacation.
Plic Tenki
At a depth of around 15 meters and below is a treat for your eyes with a magnificent rock wall. The wall is covered in holes that are home to some interesting underwater plant species and fish like the scorpionfish and the 2-banded bream. This region is particularly great for advanced divers who get to see the reef covered in red gorgonians starting at a depth of 25 meters and going down to 40 meters.
These are just a few of the many spectacular dive sites in Croatia that have divers coming in from all over the world.
What Specific Gear Do You Need To Dive In Croatia?
As always, you'll need your standard scuba gear, including a swimsuit, fins, gas supply, dive computer, scuba mask, etc. Additionally, you'll need a dive knife and an underwater light to navigate through any dark caves or shipwrecks.
Given the unique corals and marine animals you'll see in this region, it's ideal to have an underwater camera to add photos of Croatia to your scuba diving repertoire.
Is It Dangerous To Dive In Croatia?
As with all dive sites, you need to have basic scuba certification before diving in this region. Apart from that, you need the Croatian permit, which verifies that you are certified for cave and wreck diving.
While diving in Croatia isn't particularly dangerous, you need to watch out for certain factors like:
Days of very low visibility underwater
Cold waters in the winter
Running into anything dangerous in a dark cave or wreck.
As long as you're a skilled diver and all your scuba gear is in working order, you should be fine.
If you're a frequent traveler (or a travel diver), you probably already know about travel insurance. It's important not to leave this out, especially if you plan on exploring some advanced dive sites. With travel insurance, if an unfortunate incident does occur, you'll be insured.
Final Thoughts 
Croatia has plenty to offer, both on land and underwater. Apart from a number of spectacular dive sites, you can visit places on land like the Ancient City Walls, ride in a cable car to get a full view of the region, learn about the local culture at the local museums, and partake in the local festivals. There are also plenty of waterfalls and forests in case you're interested in hiking.
Overall, if you're planning a vacation, whether you want a little bit of adventure and excitement, or something a little more relaxed, Croatia is an ideal location.