Review of the Best Waterproof iPhone Case for Snorkeling
Can you imagine the sights you'd see underwater? It's easy to imagine why anyone would want their phone to accompany them on their aquatic adventure and capture the maritime wildlife on video.
But capturing your experience underwater could prove difficult when you're dragging a waterproof bag around. Luckily, waterproof cases are here to save the day.
Today, we're going to explore everything about waterproof iPhone cases. Wondering what the best waterproof iPhone 11 case for snorkeling is? Read on!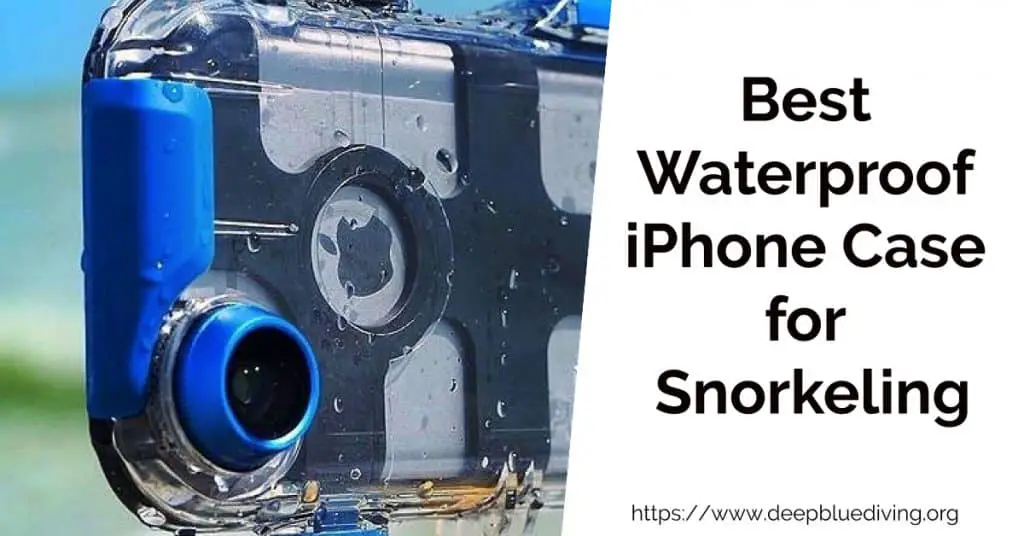 Do You Need a Waterproof Case for Your iPhone When Snorkeling?
Here's the short answer: Yes.
Did the hundreds of videos of waterproof tests tell you otherwise? We're sorry to disappoint you, but you do need a waterproof case for your iPhone 11 when snorkeling.
There's an important distinction to note, after all. The iPhone 11 is water-resistant, not waterproof. What this means is that it can tolerate being submerged 6.6 feet deep underwater for 30 minutes.
Are you planning to go on a snorkeling tour for longer than 30 minutes? Then you have a real reason to worry about your phone's safety. There's also the possibility of your phone falling underwater. As you see, a waterproof case is essential for your phone.
What Is the Best Waterproof iPhone Case?
This Vapesoon waterproof case is hard to beat. It has a shockproof screen protector, so you don't have to worry about your phone taking a hit or two.
So you're wondering just how waterproof it is? This iPhone case meets the IP68 rating. The IP68 rates the degree to which protects against dust and water is provided to your phone. This means that if you let your phone take a quick dive with this waterproof case on, it'll come out unscathed.
Another great thing about this case is the screen cover. It doesn't disable the touchscreen's functionality, so you can freely use your phone while it's in the case as long as you're above water. So you get all of the protection of the water without losing out on the responsiveness of your screen.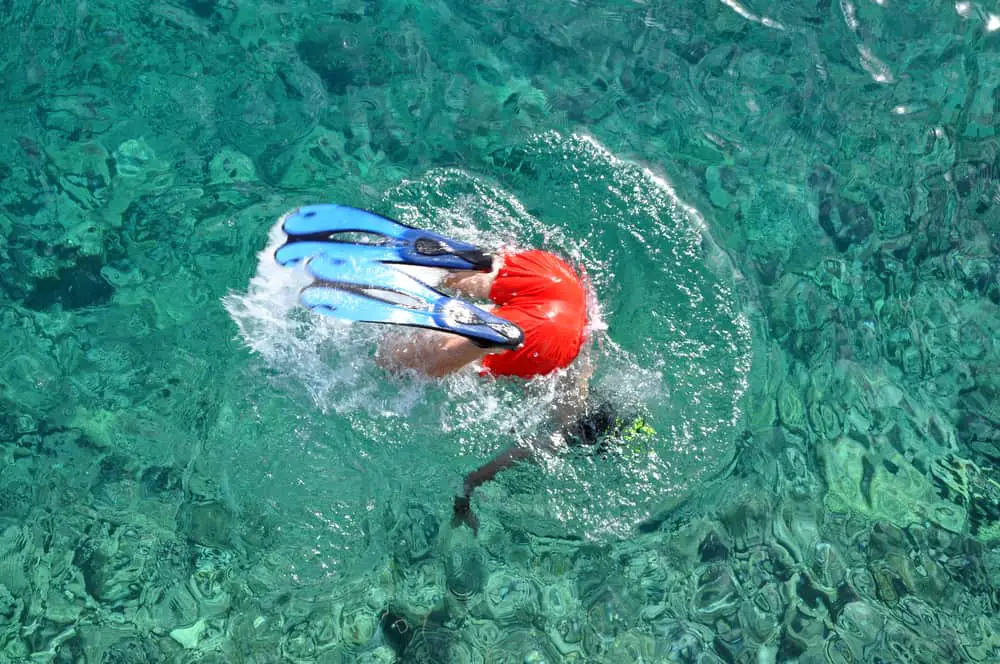 Can I Snorkel With My iPhone 11?
Yes, you can snorkel with your iPhone 11. But we don't advise taking it with you underwater while it's bare and defenseless. It's better to be safe than sorry, which is why you should consider buying a phone case.
Remember: The iPhone's water resistance was tested under laboratory conditions. This means they used pure water during tests. Apple did clarify in a press release that spilling soda or coffee on your phone won't harm it, but there were no guarantees made about saltwater or chlorinated water. In addition to that, the water-resistance decreases as your iPhone ages.
Can the iPhone 11 Pro Take Pictures Underwater?
The iPhone 11 Pro, much like the iPhone 11, is water-resistant. The only difference is you could submerge the Pro 13 feet underwater, while the iPhone 11 only tolerates a depth of 6.6 feet.
So yes, you can take pictures underwater using the iPhone 11 Pro. You'll especially enjoy it, considering the extra 12-megapixel (Ultrawide!) camera, which can capture broad underwater shots due to its 120-degree field of view.
Do You Need A Waterproof Hard Case or a Waterproof Bag When Snorkeling?
When looking for waterproof gear, you're faced when an option: Waterproof hard case, or waterproof bag?
It depends on your preferences. A waterproof hard case would securely slip onto your phone, acting as a protective coating. When used underwater, it'll allow you to take pictures and videos.
Meanwhile, a waterproof bag functions as a pouch for your phone. You can carry your iPhone in it and hang it around your neck. There are also floatable designs available, so you don't have to worry about your phone accidentally falling and slipping into the vast, scary darkness of the ocean.
If you're going to be taking pictures underwater, then you might want to consider getting a waterproof case. But if you prefer the security of having your phone around your neck, then you could hand over your trust to a floatable waterproof bag.
Best Waterproof iPhone 11 Cases for Snorkeling
With all the variety in the market, shopping can be confusing. Especially when it comes to something so precious like your phone. Here are some of the best waterproof cases for your iPhone 11.
Proshot Waterproof Case
Easy to use, this waterproof case certainly won't be a hassle when you're underwater. Here's a surprise: It can go down up to 50 feet. It has a floating hand grip as well, so you can put your clumsy self's worries to rest.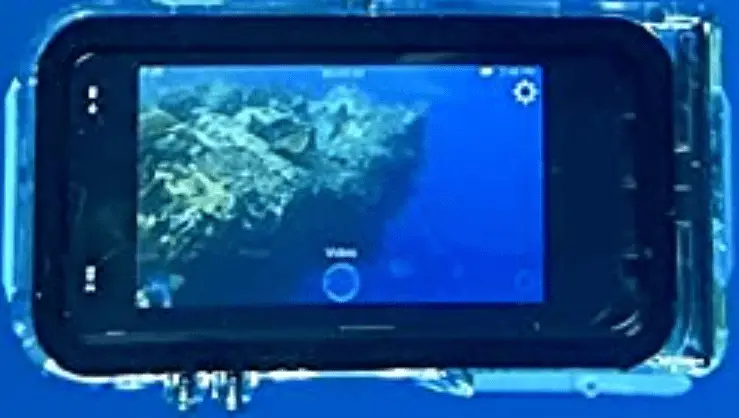 Thinking about taking pictures? Well, this case has got its own camera app: 'ProShotCase.' You have to keep one thing in mind, though. The iPhone touchscreen won't work underwater, so you need to use ProShotCase for photography. But you don't have to worry since all videos will be saved directly to your camera roll.
Here's a tip as well: For the best underwater filming experience, use the underwater mode. This will disable your touchscreen, but it'll also allow for an incredibly smooth underwater filming experience.
AquaTech AxisGO iPhone Case
This iPhone case was made with snorkeling in mind. It can go 33 feet deep underwater. And it won't prove a challenge for your family to use either since the setup is so easy. You have to note that it's a bit clunky though, so handling may not be as easy if you have small hands.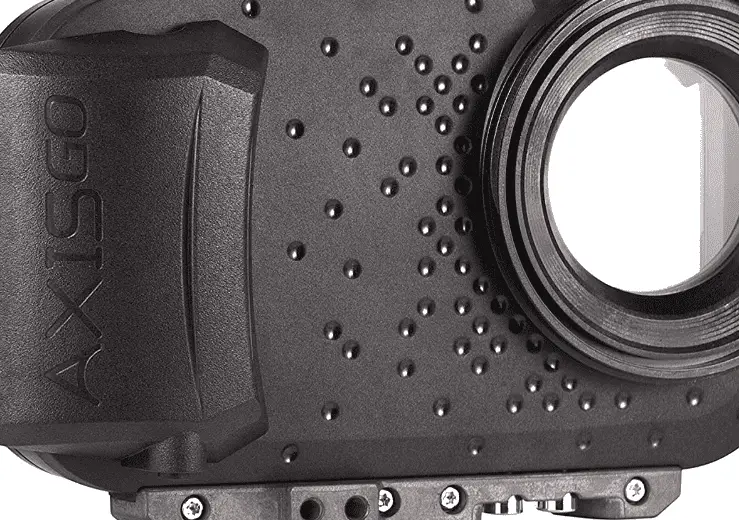 The great thing about this iPhone case is its live feature. While underwater, you can still stay connected to your favorite social media apps. You can even start a Livestream. Or maybe you'd like to surprise your friends instead? Well, with this iPhone case, you can video call them.
Here's something you have to keep in mind, though. The new 'Ultra Wide' lens on the new iPhone 11 isn't compatible with the AxisGO. To get the same 120-degree field of view, you might want to check out the AxisGO Ultra Wide-angle MK II lenses.
What Should You Consider Before Snorkeling With Your iPhone?
Hey, don't rush towards the water. Hold off putting on your snorkeling gear. There are still important things to prepare.
Backup the Phone
Don't panic! We're not telling you to bid your phone goodbye. We're just discussing safety precautions here. Hopefully, you won't lose your precious iPhone to the vastness of the ocean, but you should back it up just in case something happens.
There are two ways to backup your phone. One is made through iCloud, while the other is made through your computer. If you have enough space on your PC, then you might want to use it for backup. However, if you can't sacrifice the storage, then you should look into iCloud.
To back up your phone to iCloud, follow these steps:
Connect to Wi-Fi
Visit Settings
Go to your name on the screen
Visit iCloud
Visit iCloud Backup
Make sure you keep your phone connected to the Wi-Fi until the process is done
To back up your phone to your PC, follow these steps:
Connect your iPhone to your PC
Open iTunes or Finder
Find your phone on the PC
Wait until the process is done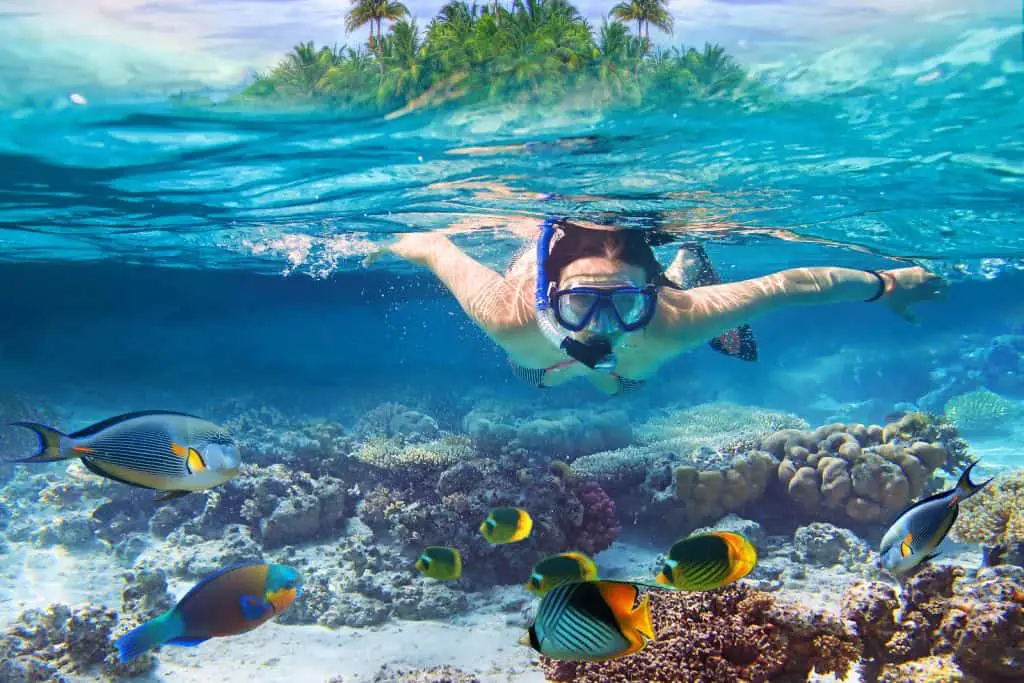 Fully Charge the Phone
When you're underwater, you're going to be busy. Your phone will use up a lot of its battery. So you need to make sure that your phone is fully charged before you go underwater.
The battery is especially important because there are snorkeling tours that go on for hours. You don't want your phone to die in the middle of shooting a video. And when you're turning on full brightness and taking videos, maintaining your phone's charge could be a real challenge.
Disable the Lock
If you don't do this, you may not even be able to take any pictures when snorkeling.
You need to disable your phone's lock before you go underwater. Any passwords need to go. Most waterproof phone cases automatically disable your touchscreen, so this means your smartphone is of no use when you're underwater.
Can you imagine how much of a disappointment it would be if you're unable to take any pictures underwater? That's why the next tip is so important.
Have the Camera App Started and Ready Before Getting Into the Water
Chances are your touchscreen isn't going to work when you're snorkeling, so you want to be prepared beforehand.
Before you dive in, open your camera app. Make sure it's ready for filming. Some waterproof phone cases like Proshot Waterproof Case have their own camera apps. These apps let you use the volume buttons as camera controls, and automatically save your videos to your phone's camera roll as soon as you're done.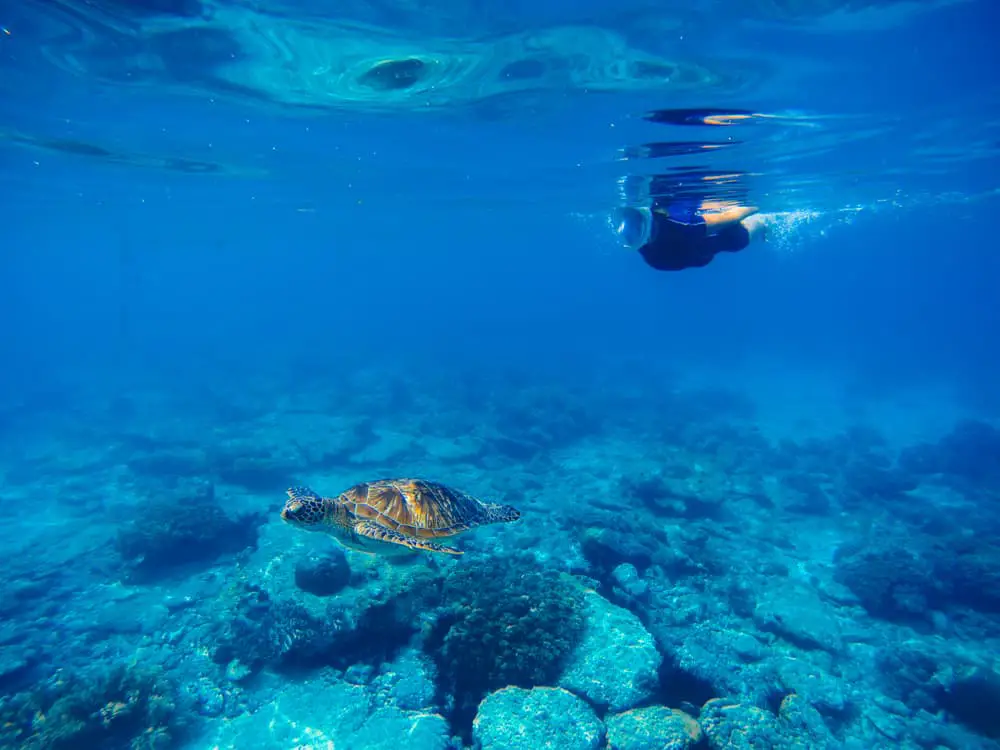 Secure the Case to Your Wrist
Imagine this scenario for a second. Your fingers slip, your phone falls. The shadowed depths of the oceans open up to swallow your iPhone 11. Scary, right?
This is where you have to take matters into your own hands (quite literally.) Some waterproof phone cases arrive with a wrist strap attached, so you can use it to secure your phone.
But if your case doesn't have a strap, you should examine it to see if it's mountable. If it is, then use the extra grip to attach a wrist strap. You can even attach a floatable hand grip if you want.
Is Using an iPhone to Take Pictures or Videos Underwater as Good as a GoPro Camera?
No one can deny the quality with which a GoPro camera can capture a live video. But is your iPhone 11 comparable? With a good waterproof case, it certainly is.
A GoPro camera shines when it comes to taking live videos. It's waterproof as well, with an ability to tolerate being 50 feet underwater.
With its 12-megapixel camera, the iPhone 11 is worthy of the GoPro comparisons. Its camera gives you a better focus on subjects, which will come in handy when you're trying to capture live fish.
Final Verdict
Don't rush off to the water just yet. You need to make sure you're getting those pictures. Have you decided on which waterproof iPhone case is right for you? The AquaTech AxisGO iPhone Case is an option worthy of your consideration. You can use it while live-streaming underwater.
Another option is the Proshot Waterproof Case. Easy to use, it's an ideal choice for those who aren't interested in social media apps while underwater.