Best Dry Waterproof Bag for Snorkeling
Snorkeling is a great recreational activity that more and more people take it up during a vacation on the beach. It's a great experience to see the world underwater through a snorkel mask.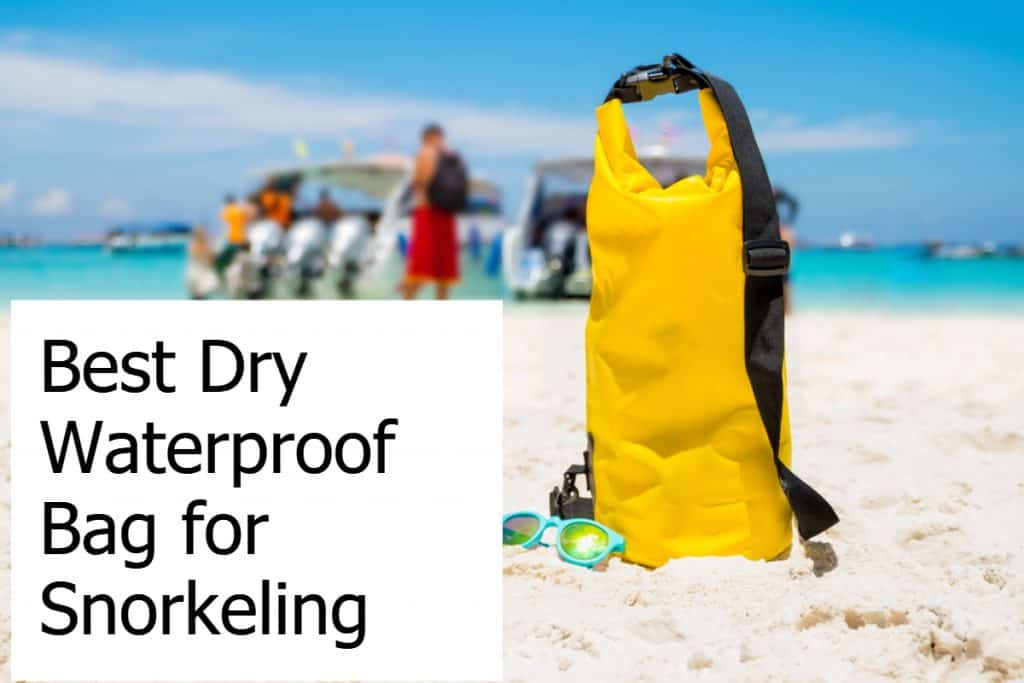 How to find the Best Waterproof Bag for Snorkeling
Unfortunately, some of the locations you might go snorkeling at areas that are not the safest. In such locations, you don't want to leave your valuables on the beach while you snorkel.
You don't want to leave your wallet, keys, credit cards, or cell phone on the beach with nobody looking after them. However, many of your valuables also shouldn't get wet so you are in somewhat of a dilemma.
Except certainly, if you have a waterproof snorkeling bag with you. In that case, you simply pack your valuables into the bag and take it with you on your snorkel excursion. Best of all, your valuables stay dry while being secure with you.
There are a few different versions of bags and waterproof containers you can choose from. You can even get dry backpacks for snorkeling in case you want to carry a few more than just the essential valuables with you.
Having such a dry bag makes sure that your possessions are safe with you.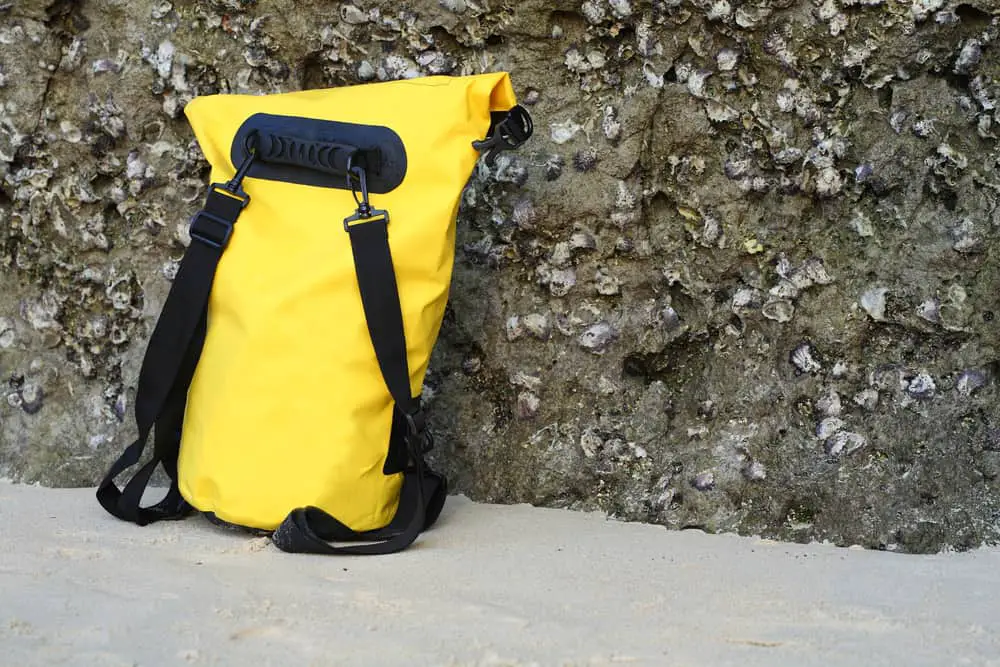 Important Factors to Look for When You're getting a Dry Snorkeling Bag
The following are the things you want to take into consideration when you're looking for a waterproof snorkeling bag.
Size
The size is certainly a very important factor. It needs to be large enough to keep the valuables you want to take with you.
The more items you bring with you the bigger bag you'll need. In some cases it might be enough if you have a waterproof phone case to just get your phone, a credit card, and your ID stashed into the dry case.
Durability
You will use the bag to keep your valuables dry and safe again and again. Don't get the cheapest bag that'll rip after using it two times! This bag needs to keep your possessions dry anytime you go into the water.
And it needs to do that reliably and for a long time. Cheap bags are made from thinner materials which means they can puncture more easily and as such won't last as long!
Seal
The most important thing you expect from the dry bag is that it keeps your items dry. The seal has to be watertight and it has to last (see Durability). Don't get sidetracked by getting a 'pretty' bag, get the watertight one instead!
Cost
Higher quality waterproof bags and containers are not cheap. Usually, you will get what you pay for.
If you go for cheap then you most likely will end up with a bag that is not keeping the water out reliably. Having to replace your cell phone or camera is certainly a lot more expensive than any dry snorkel bag could be!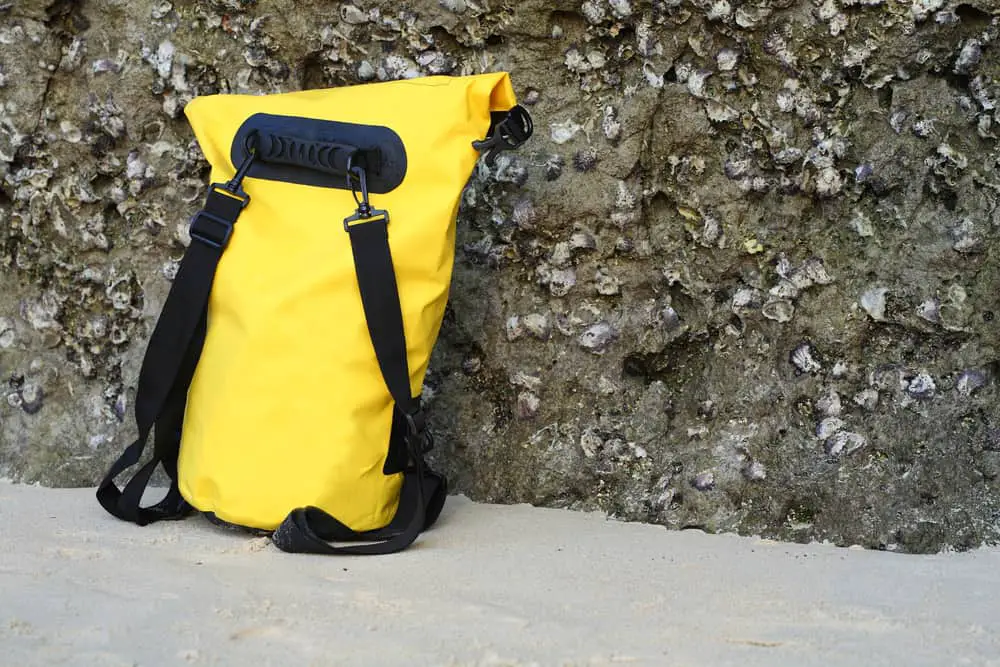 How is a diving compass different compared to using a compass on land?
Types of Watertight Snorkeling Bags
There are essentially two different types of dry bags for snorkeling. You can either get a flexible bag or a waterproof box/container.
Dry Snorkeling Bag
These are flexible dry bags made from plastic or rubber with a waterproof seal. Usually, the closure on one end of the dry bag is made so you fold it over several times and then seal it with a clip or a Velcro strap.
Dry Bag/Sack
These types of dry bags are often not completely waterproof if submerged in water.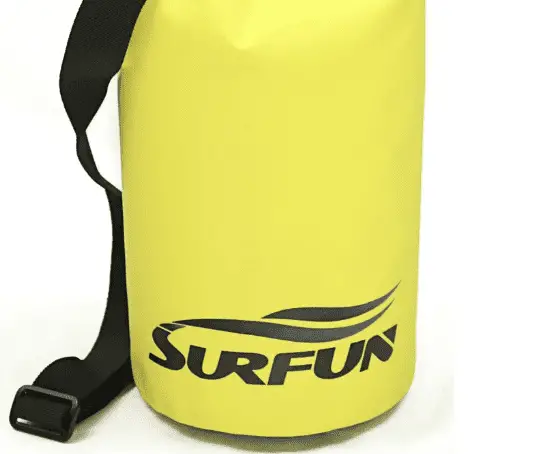 Waterproof Pouch
The other variant is truly waterproof snorkel bags. They have a watertight closure and keep your belongings like your passport dry while you snorkel.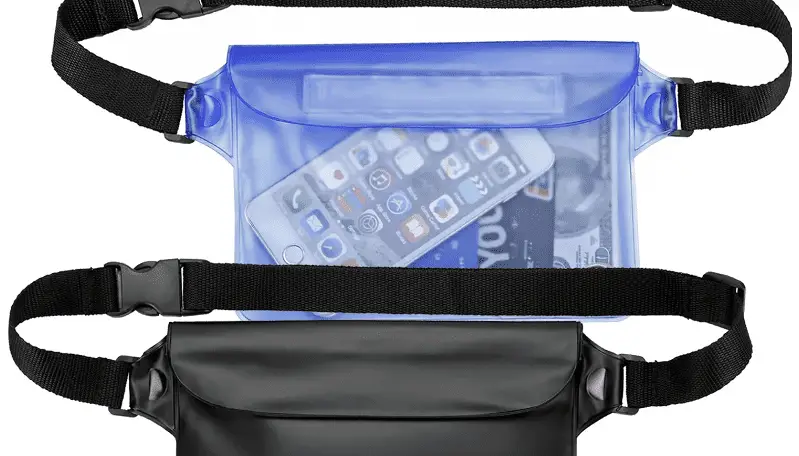 Waterproof Backpack
Lastly, you can also get a waterproof backpack. That offers the most space for your items and will need to get used to as you strap it over your back.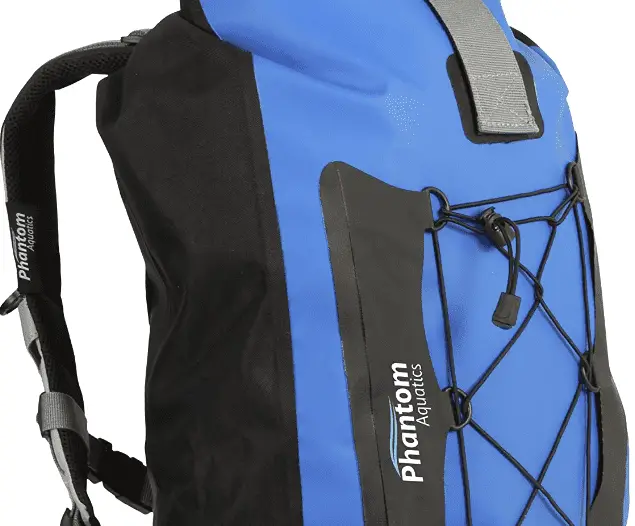 Waterproof Snorkeling Box
Finding a waterproof box is somewhat harder than you might think. Most of the boxes you can find are water-resistant but not designed to be submerged.
If you're only snorkeling without ever diving down even a few feet then this might be good enough. Pelican produces a whole lineup of different-sized water-resistant boxes.
However, if you want a truly dry box that can actually be submerged then the selection gets slimmer. A good box to have is the Scuba Choice Orange Dry Box. It's rated to be waterproof and dry up to 100 ft. you could even think of using it for scuba diving if you're not going too deep.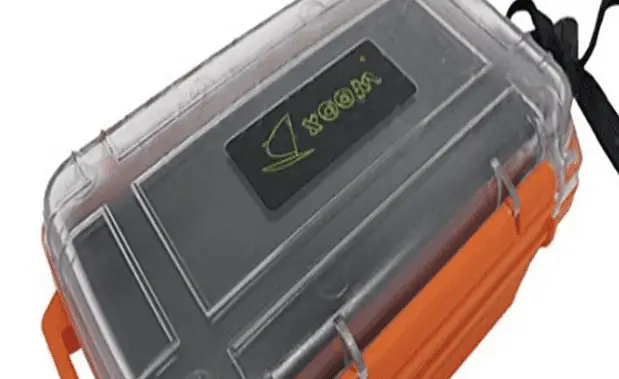 Another alternative is the Underwater Kinetics 206 UltraBox. It's rated to be dry down to 15 feet. That is enough for any snorkeling trip.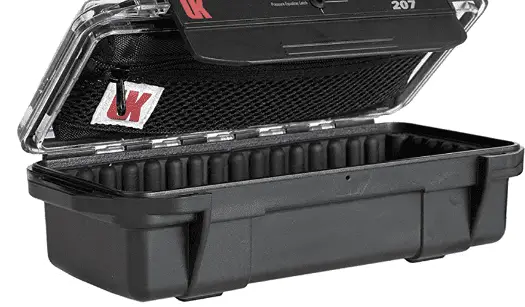 Conclusion
There's probably really no perfect solution for keeping all your valuables dry. A waterproof dry bag keeps your valuables pretty dry but due to the dry bags being flexible and as such the seal might not always keep tight to hold all the water back.
The better option is to use a container instead of a waterproof snorkeling bag as the seals are not flexible. They keep the tightest seal and everything stays dry.
During any trip make sure that the seals are clean of any dirt, hair, or other items before you close the box or dry snorkeling bag. A container that was dry a minute ago can flood the next time if there's anything preventing the seal from closing tight!
These dry bags and containers are not that expensive. It's best to put your cell phone, etc. into a waterproof container which you can then keep in a bag that is easier to attach to yourself or combine several dry containers in them. Even if you don't want or can't get a container then put your valuables in a Ziploc bag before putting them into your dry bag.
Lastly, get a container or bag that has a bright color. If you accidentally lose your bag in the water you can find and see it easier if it has some bright color like orange or yellow. Many of these bags and boxes do float and you will easily see them in case your connection to them opens up.
In any case, you want to test your bags before you put any valuables into them to avoid any surprises. When you get a bag then put it in the water and check that the inside stays dry.
If not then return it and get another bag. You don't want to find out that a bag is not really waterproof when you take your ruined cell phone out after snorkeling!