How Many Scuba Diving Certifications Levels are there that You need?
Pretty much anyone can become a scuba diver if they have the right gear, an ocean nearby, and are void of any serious medical conditions. However, before you get your underwater camera ready to capture the entire experience, there is one important thing left: every diver has to undergo some level of training and must receive at least a basic level of certification before they're ready to dive.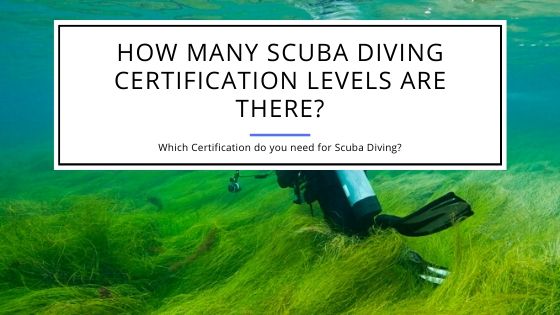 Moving forward from the basic scuba diving certification, there also specialized courses for cave diving, shipwreck diving, and well, you get the picture. The certification level you need to reach depends on the type of scuba diving you want to do.
Do You Need To Be Certified At All?
Before you put on your gear and jump into the water, remember that this isn't a Disney movie and you're not a mermaid (or a merman) and you have lungs and not gills. You need to obtain at least a basic Open Water certification before you can scuba dive. Many divers will then work on the Advanced Open Water Diver cert as their next level.
In fact, initially, you'll need to study the theory of scuba diving before you're even allowed to get in the water.
What Are The Different Scuba Certification Levels?
Although there are many different scuba diving certification levels, they are divided into two main types: recreational and professional.
Recreational Scuba Diving Certification
Here are the recreational diving certifications offered by PADI from the most basic to the advanced levels. NAUI and SSI, as well as other scuba diving organizations, have similar certification levels that roughly match the PADI certifications below.
PADI Scuba Diver (Junior for Children)
This certification is for those scuba divers who have limited time for the activity. Completing the certification will allow divers to reach a maximum depth of 12 meters (40 feet). At this level, you can't go scuba diving on your own and need to be accompanied by a professional dive instructor at all times (a dive buddy doesn't count).
Open Water Diver (Junior for Children) – OWD
The Open Water Diver certification level teaches you how to manage your gear and move around comfortably underwater. Once you've completed the PADI Open Water Diver certification level, you can scuba dive independently with your dive buddies. You don't need to be accompanied by a professional once you achieved the PADI Open Water Diver level.

The maximum depths allowed are:
18 meters (59 feet) for adults
12 meters (40 feet) for children- children with this certification will still need to be accompanied by a scuba-certified adult.
Advanced Open Water Diver – AOWD
The Advanced Open Water certification is pretty similar to the OWD with the main difference being the maximum depth you can reach. The limit for the Advanced Open Water Diver certification has been increased to 30 meters (100 feet).

The Advanced Open Water Diver certification level is what most recreational divers work towards. This level allows you to perform deeper dives and gives you the background and education that you need to safely dive anywhere in the world. If you're looking for a path to navigate then take the PADI Open Water Diver course followed by the Advanced Open Water Diver certification level and you should be all set.
Rescue Diver Certification
The primary focus of the Rescue Diver level certification is on providing you with rescue skills. This will help you deal with underwater problems and emergencies (such as equipment malfunction) when you're scuba diving.
Master Scuba Diver
This is the highest certification level that a recreational scuba diver can reach. It includes specialty training for night diving, shipwreck diving, etc. Once you master 5 of these specialty dives along with the rescue diver course, you become a Master Scuba Diver.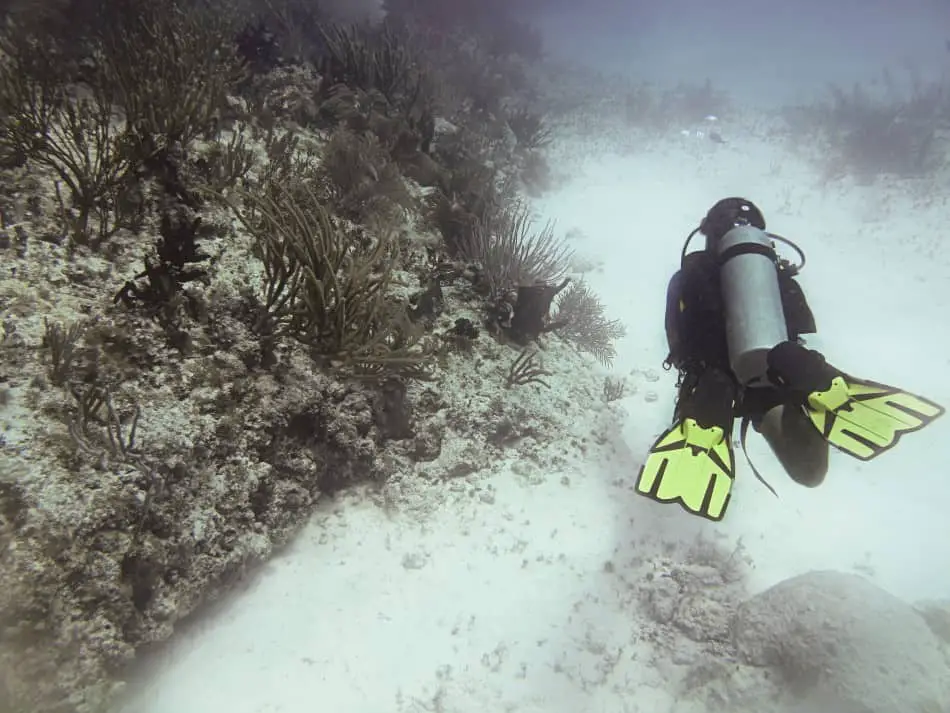 Professional Scuba Diving Certification
In order to become a professional scuba diver, you need special certification after becoming a Master Scuba Diver:
Dive Master
Completing the Dive Master certification makes you eligible for aiding dive instructors and becoming a group guide.
Assistant Instructor
Once you complete this level, you can assist dive instructors involved in training divers-to-be. You will be allowed to give theoretical classes on your own and can be used to assess the performance of students in surface exercises. However, at this level, you can't provide certification approval.
Open Water Scuba Instructor – OWSI
Once a PADI official certifies you as an OWSI (Open Water Scuba Instructor), you can teach, train, and approve different scuba diving certifications.
Master Scuba Diver Trainer
You can become a Master Scuba Diver Trainer in 2 ways:
Enroll in an MSDT course
Certify at least 25 divers and complete at least 5 PADI Specialty Instructor courses.
IDC Staff Instructor
An IDC Staff Instructor is somewhat the assistant of the Course Director. At this level, you provide theoretical and physical training under the Course Director's supervision.
Master Scuba Instructor
Once you've completed the Master Scuba Instructor certification level, you reach a whole new level. The requirements to reach this level include:
Issuing 150 PADI certifications at different levels
Teaching 10 "Emergency First Response" courses
Participating in 3 PADI seminars.
Course Director
The Course Director is in charge of training future dive instructors. This is the final level of certification for professional scuba divers offered by PADI.
What Are The Most Common Scuba Diving Certification Levels For Amateur Divers?
For those who have developed a recent interest in scuba diving, there are some common types of certifications:
Open Water Diver
This is the most basic level of scuba certification and it doesn't have any prerequisites except being over the age of 10, knowing how to swim, and being free of any medical conditions that prevent you from diving.
The course starts out with theoretical learning, confined water dives in swimming pools and finally, the open water dives. The course helps you figure out how to use basic scuba gear including your mask, regulator, fins, BCD and gas tank.
Scuba Diver
This course is a subset of the OWD and is suitable for those who are short on time. It provides just enough skills for short dives, up to around 12 meters deep.
Discover Scuba Diving
This course is ideal for those who are interested in scuba diving but not committed enough to obtain the proper certification level. The lessons are conducted in a pool, by the beach, or off a dive boat.

This course covers the basics about handling your scuba equipment underwater with ease, experience how scuba divers breathe underwater and just having fun in the water. it also includes an information session on the OWD certification for those who are interested.
All these courses are offered by PADI and you can cover the theoretical segment through e-lessons available on the PADI app.
Do You Need A Professional Certification?
You will need a professional certification in certain cases. This includes if you want to become a professionally certified dive instructor and if you're interested in specialty dives such as cave diving, cold water diving, deep diving, etc. The levels of professional certification have already been covered, but we'll walk you through some specialty certifications as well in case you're interested:
Adventure Diver– ideal for those interested in underwater photography, diving in dry suits, and exploring marine life.
AWARE Shark Conservation– find out more about the importance of sharks to the ecosystem and what you can do to protect them.
Coral Reef Conservation– a theoretical training session, similar to the Shark Conservation one.
Cavern Diver– you'll learn about the equipment needed for cavern diving and experience exploring caves firsthand.
Night Diver– the ocean is even more magical at night than it is during the day. The Night Diver course will help you obtain the certification needed to experience this magic.
Ice Diver– if you love a little thrill and adventure, you'll want to enroll for the Ice Diver Certification. Not only do you get the chance to swim in freezing waters, but you also get to see marine life few people have ever had the opportunity of witnessing.
There are many other specialty courses that help you explore the depths of scuba diving. If you're interested, you can contact PADI to find out about a particular course you're in search of.
How Long will a Scuba Certification Last?
If you are certified through PADI, your scuba certification will not expire. Even if you have an OWD, you're certified for life. However, if you haven't dived for a long period of time, it's recommended that you refresh your scuba skills through Review and ReActivate classes at PADI or any other refresher course offered by your dive institute.
Are there different Certifications between the US and Europe?
While certain certifications are restricted to the region you obtain it in, certification from renowned institutes such as PADI are valid anywhere across the globe. Generally, dive institutes have to meet ISO standards to be internationally certifiable.
Once you're certified, you'll receive a card (resembles an identity card) that will signify where the card is valid. Wherever you dive, you will need to show your card first.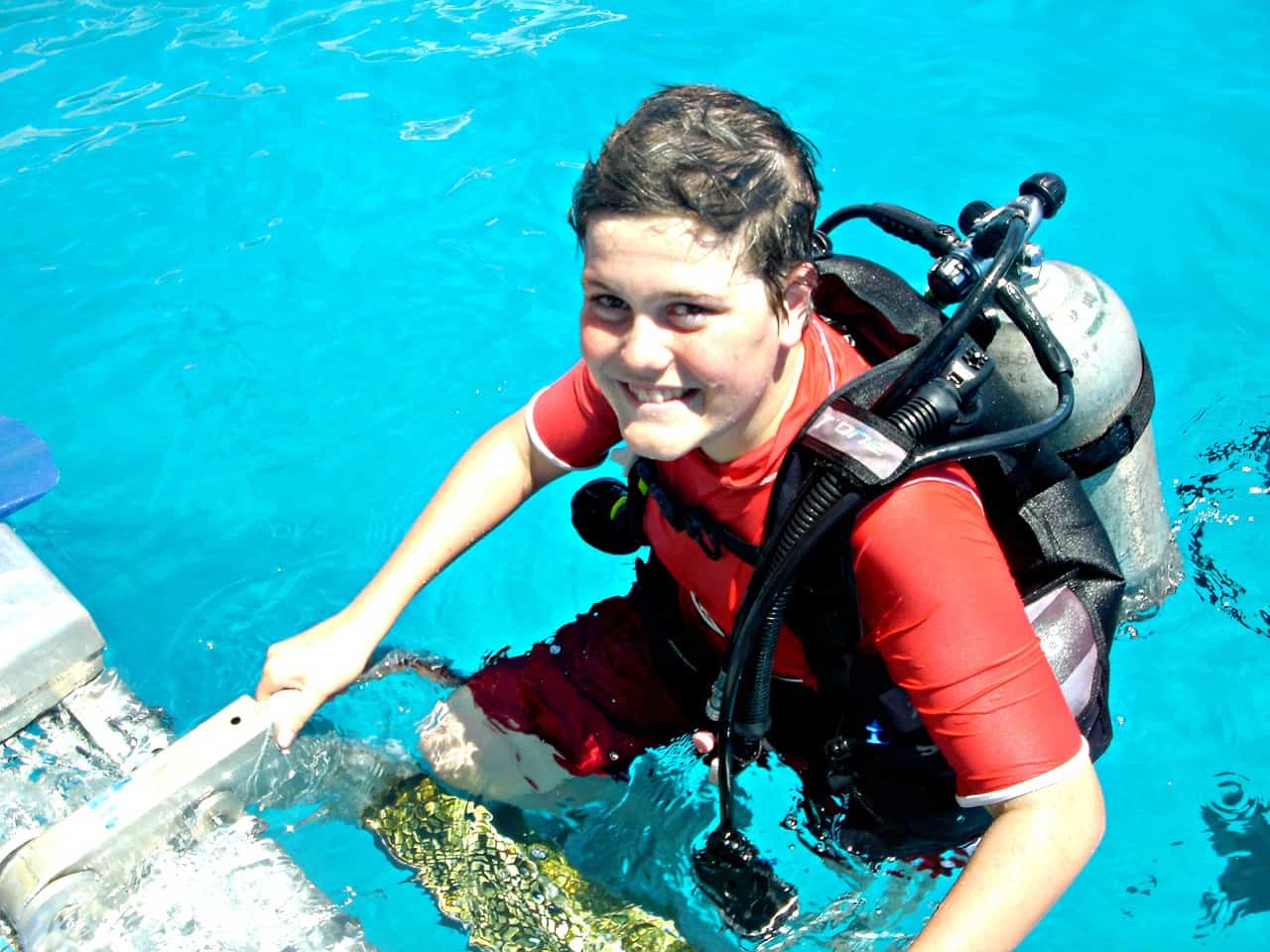 Do Children need Certification?
All scuba certifications, even the most basic ones such as the OWD require you to be at least 10 years of age or older. However, there are some courses designed for children who are even younger:
Bubble Maker Program
The Bubblemaker program lets children have fun in the water. For children who are 8 years old and above, the course provides scuba gear for them to breathe underwater and lets them swim in shallow waters. The maximum depth that can be reached is 2 meters (6 feet) and training includes the use of children's scuba equipment.
In fact, for your water-loving children, you can even throw a Bubblemaker party to get the fun started.
PADI Seal Team
For children who are 8 or older, the Seal Team program includes fun sessions known as Aqua Missions where children can take pictures underwater, explore shipwrecks, learn about specialty diving, etc. once you're old enough for actual scuba certifications, your Seal Team credits will provide you with an advantage when you reach OWD level.
In short, yes children do need certification, and if they want to pursue scuba diving professionally, they will need to be 10 years old or more. Even at this point, they will receive junior certification and can only be professionally certified once they cross the age of 15.
Final Thoughts
At the end of the day, before you can actually scuba dive, you need at least a basic level of training. If you just want to experience it as a once in a lifetime thing and just want to see the bright corals and marine life, basic certification is sufficient.
If you want to do something more exciting like shipwreck diving, you'll need professional specialty certification.
If you want to turn your scuba diving passion into a full-time career, you'll need to cover a number of levels of professional certification until you become a Course Director.
Basically, any type of scuba diving requires certification, but the level of certification depends on your level of interest in the sport.