Storage and Travel Bags for Scuba Gear
You finally made the big investment and bought your own scuba gear. The only thing left is trying to decide how you're going to store your gear or transport it. Diving gear by itself is very expensive and needs to be taken care of. So, what are the best ways that you can transport your diving gear?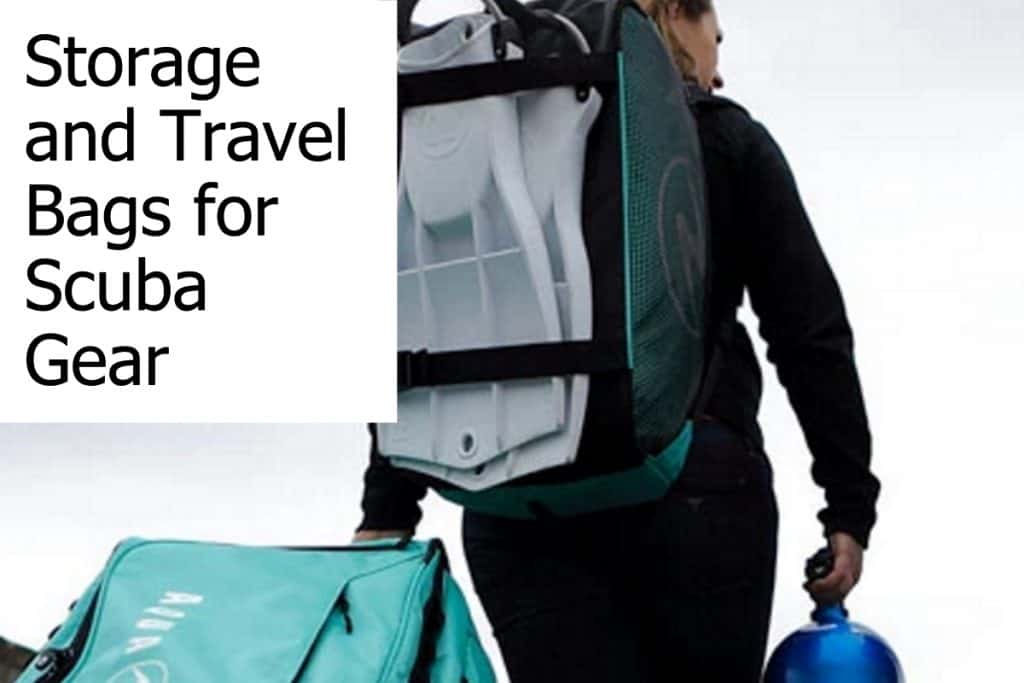 There are three basic types of scuba bags. You have your backpack style scuba bag, roller style scuba bag, and the duffel bag.
Each of the different styles of scuba bags has its own advantage and depending on your preference you may choose one over the other. We'll take a look at each style of scuba back to see the advantages and disadvantages of each.
Backpack Scuba Bags
These backpack scuba bags are designed to be carried on your back just like they sound. They have several different options for backpack-style scuba bags. Some of the scuba bags come in mesh, while other scuba bags are designed to be dry bags.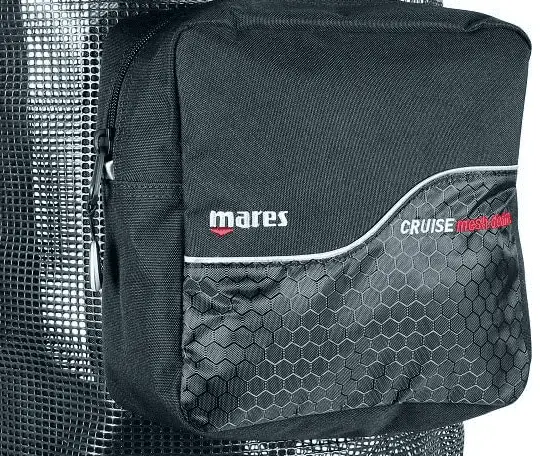 If you plan on doing lots of diving, then a mesh-style scuba bag will be fantastic for on the boat activities. The mesh allows your gear to dry out and doesn't keep the seawater inside the bag allowing it to mildew or mold.
Mesh bags are typically cheaper bags and can range anywhere from $30-$100. Unfortunately, these mesh-style bags can be a little flimsy and are not ideal for travel in a cargo hold of the plane.
The more durable backpack-style bags that are designed for travel are going to be more expensive because they feature either a hard exterior or a thick canvas. These bags will typically have multiple compartments for you to store your various gear. Oftentimes these travel bags have special sized areas for fins (Choosing the Best Dive Fins for Travel), but they will not have enough room for BCDs – Best Travel BCD's For Your Next Trip – Reviews and Buying Guide.
Roller Scuba Bags
They look like typical suitcases, roller scuba bags are ideal for travel. However, they have larger compartments designed to house your fins and scuba gear. Because the roller bags are designed for travel, they are much more expensive than a mesh backpack style back. A durable roller bag will range in price from $200-$400.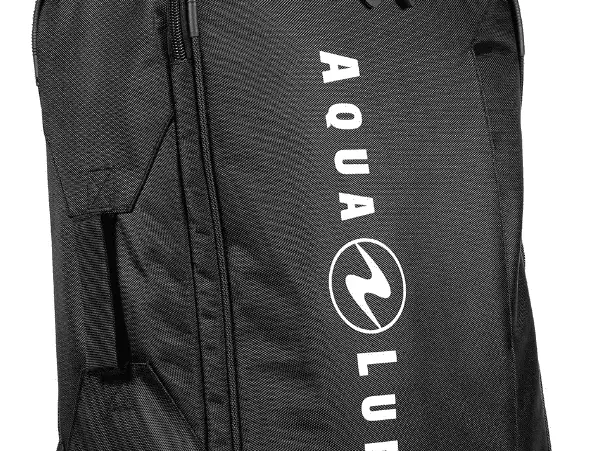 Many of the higher-end roller bags will also function as a backpack. This can be great for people who want to have one bag for all their diving needs. Some dive boats do not allow roller-type bags on deck so this may be an issue if you cannot retract the wheels.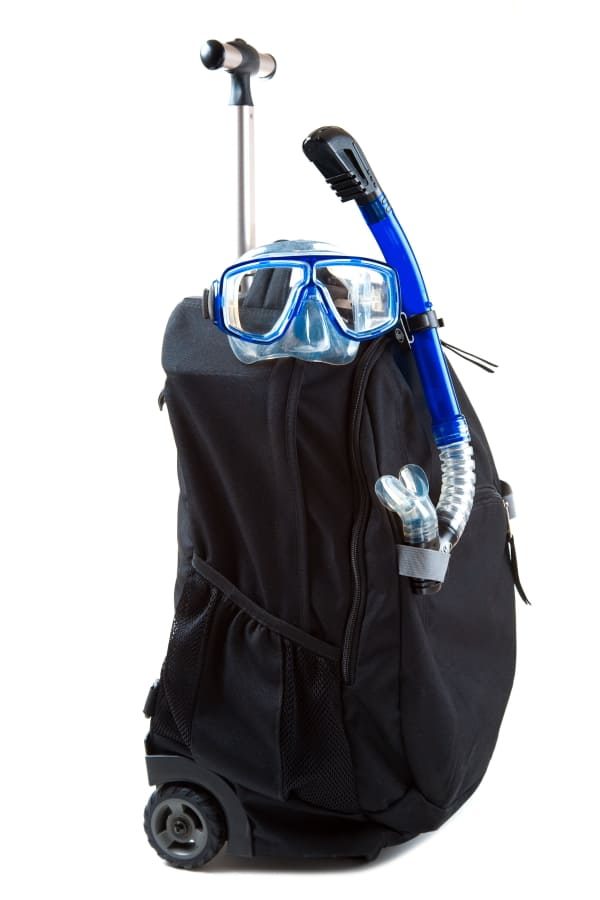 Duffel Bags
Typically offering more room than any of the other scuba bags, duffle bags can be a great option for a scuba bag. They are long and feature more cubic feet of storage. Because they don't have special compartments all of your equipment will go into one space. This may mean you need additional bags or boxes to store things like goggles and computers.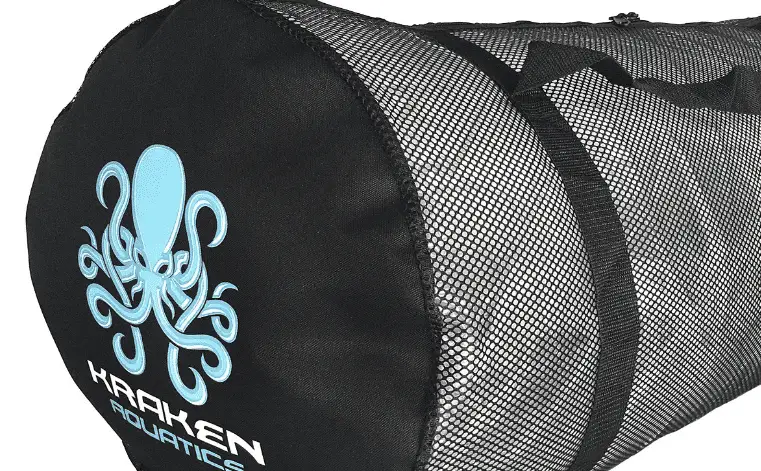 You can get duffel bags in mesh, dry bag, and hard canvas. They're very versatile and can serve any purpose that you need.
Many people get duffel bags to use on the deck of a dive boat while using a roller bag for travel. Duffel bags are good for travel if they're made of canvas or other sturdy material. Mesh duffel bags would not be appropriate for cargo hold transport.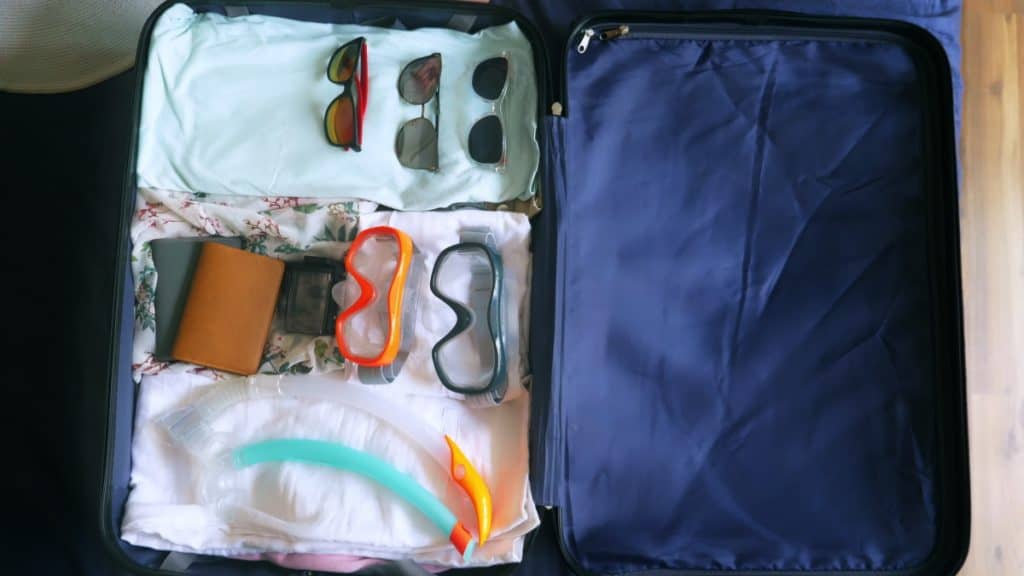 Special Considerations
Many airlines charge an additional fee for luggage over 50 pounds. If you put all of your gear into one bag, you are likely going to have an overweight bag. The overweight fee on a bag is usually more than an additional bag fee. For this reason, it is good to consider having multiple bags or specialty bags for your scuba gear.
There are specialty bags that are designed to protect your regulator. These bags will have a protective casing to keep regulators safe. Often times their round so that you can coil the hose and prevent it from kinking.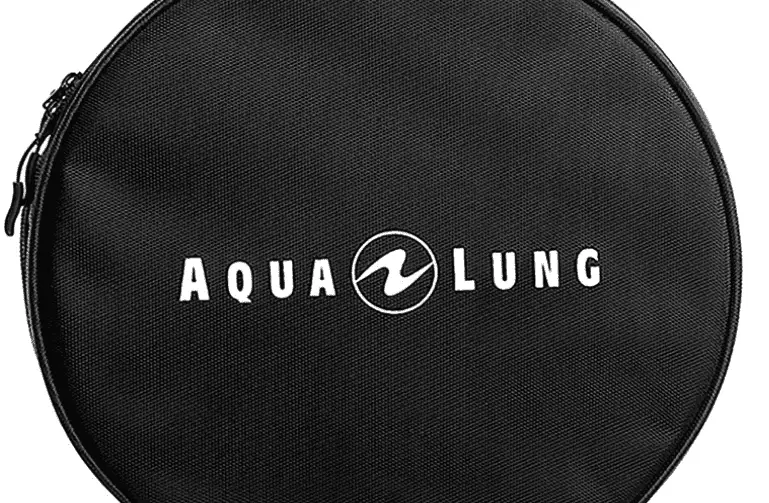 In addition to regulator bags, you can find weight carry bags. These weight carry bags are designed to house all of your weights and typically have double-stitched straps to prevent tearing.
If you do travel with your weights, you should consider having your own weight carry bag. That way your bag is not overweight and you don't risk damaging your other equipment. Many dive resorts and shops do allow you to have free weight rentals so this may be something you can skip unless you do a lot of individual dives or shore diving – What is Shore Diving? – Considerations for Shore Divers.
Dry bags are another excellent option for people who are scuba diving. Dry bags allow you to keep important equipment like phones safe from the water. You can also keep things like your snacks and other items in your dry bag. There's nothing worse than reaching for your phone (Waterproof Cell Phones and Scuba Diving) or a granola bar on a dive boat to find that it has been drenched in seawater.
While you don't need specialty bags, they can be useful to have to help you organize your gear. If you skip out on all of the specialty bags, you should still consider getting a dry bag. Having a dry bag is one of the best things you can have on a dive boat.
When choosing your bag consider your travel, your personal ability to lift, and your budget. Ultimately your scuba bag is going to be about personal comfort and organization style. Choosing the right bag for your scuba gear and travel needs may take a little research but knowing what's available will help you start your search.