Best Scuba Diving in the Galapagos Islands
Located on the Equator, the Galapagos consists of 13 islands and 7 islets, making it an interesting travel destination. For many years, before the Galapagos became populated, they were a sanctuary for marine and land animals that have evolved over the years and become a delight for biologists and scuba divers alike.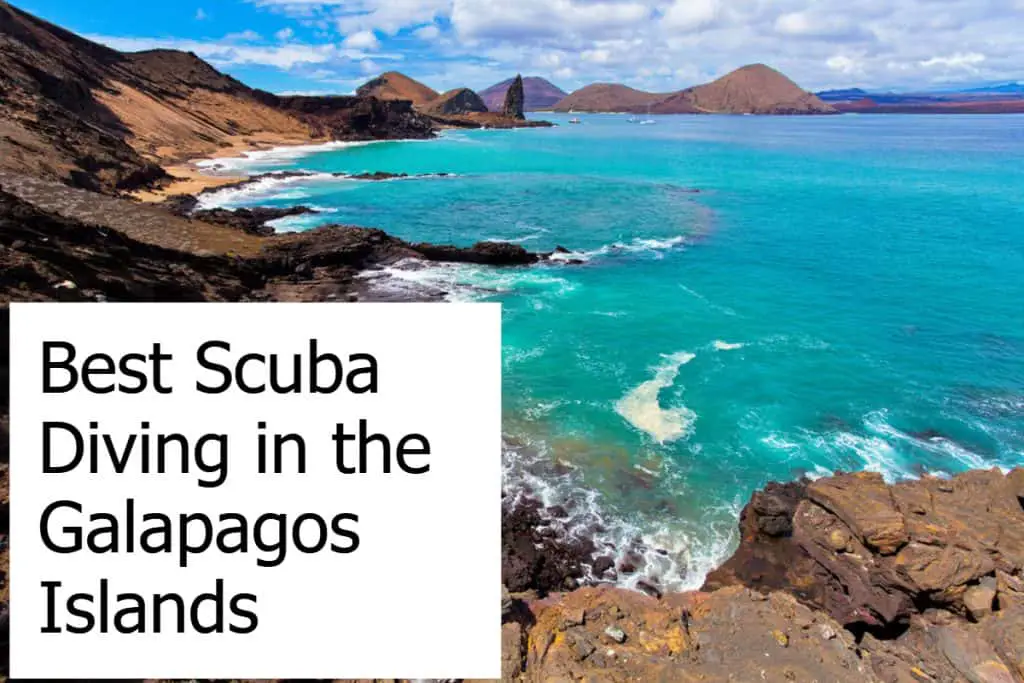 The island is populated by a few locals and has a marine reserve and a national park. It is officially recognized as a part of Ecuador, with most of the population speaking Spanish. Over the years, it has become popular for dive vacations due to its extensive display of incredible marine life.
Why Dive In The Galapagos Islands?
There is plenty to explore in the Galapagos Islands, both on land and underwater. The region is famous for its Blue Footed Boobies and massive Galapagos Tortoises. Apart from that, one of the islands, Santa Cruz, hosts a mangrove forest and a flamingo lagoon. It is also home to the Charles Darwin Research Station (globally famous biologist). You can enjoy a boat tour of all these incredible places.
If you're focused on what's under the water, the marine life is incredible (discussed in detail in the "What Aquatic Life Can You Find" section). Some locations like Academy Bay have calm waters, ideal for beginners, while other diving locations can be a bit challenging and are better suited for intermediate and advanced divers.
Is It Good For Beginners To Dive In The Galapagos Islands?
There are some dive sites in the Galapagos that can be a bit challenging, so it's ideal for divers to at least have an Advanced Open Water Diver Certification. Some other certifications that will help divers in this region include:
Although some dive sites in the central island are suitable for Open Water Divers, most of the locations with the best marine life are best for intermediate and advanced divers. Many of these locations have cold water with strong currents and average to low visibility. Divers need to be skilled in dealing with water currents and may need to hold on to large rocks while some large waves pass.
The average level of visibility is 10-21 meters (33-70 feet), but this may vary if the water is rougher than usual.
Is It Easy To Get There?
To get to the Galapagos Islands, you'll initially need to travel to Ecuador. From there, you can fly from locations like Quito and Guayaquil to one of the islands like San Cristobal. There are a number of flights to these islands daily, and they last around 3 hours. Air tickets from Ecuador to the Galapagos may go up to around USD 500 or less, depending on the season. Traveling to other islands can be done by sea.
If you're traveling to a number of different dive locations in the Galapagos Islands, just keep track of the time interval between your dive and air travel to avoid getting the bends.
Are There Good Dive Sites For Families?
There are a few dive sites in the Galapagos that are suitable for beginners. The majority of the locations with the best marine life are meant for intermediate and advanced divers. If you have a family of ocean lovers, this is an ideal travel destination. There are also plenty of snorkeling opportunities, both from the shore and from a liveaboard.
What Aquatic Life Can You Find?
The marine life in the Galapagos is incredible. From marine iguanas and fur seals to penguins, every dive is a unique experience. Apart from these, there are manta rays and tuna fish. The Galapagos Islands are also particularly famous for their large number of hammerhead sharks that can be observed from nearly all the dive locations in this region. Some other shark species commonly found in this region include blacktips, white tips, and the occasional bull or tiger shark. Sea horses, dolphins, and seals are also seen frequently.
Apart from some incredible marine creatures, these waters are rich with mangroves, coral reefs, and other interesting underwater plants.
Best Scuba Computer for Beginners – Buying Guide and Reviews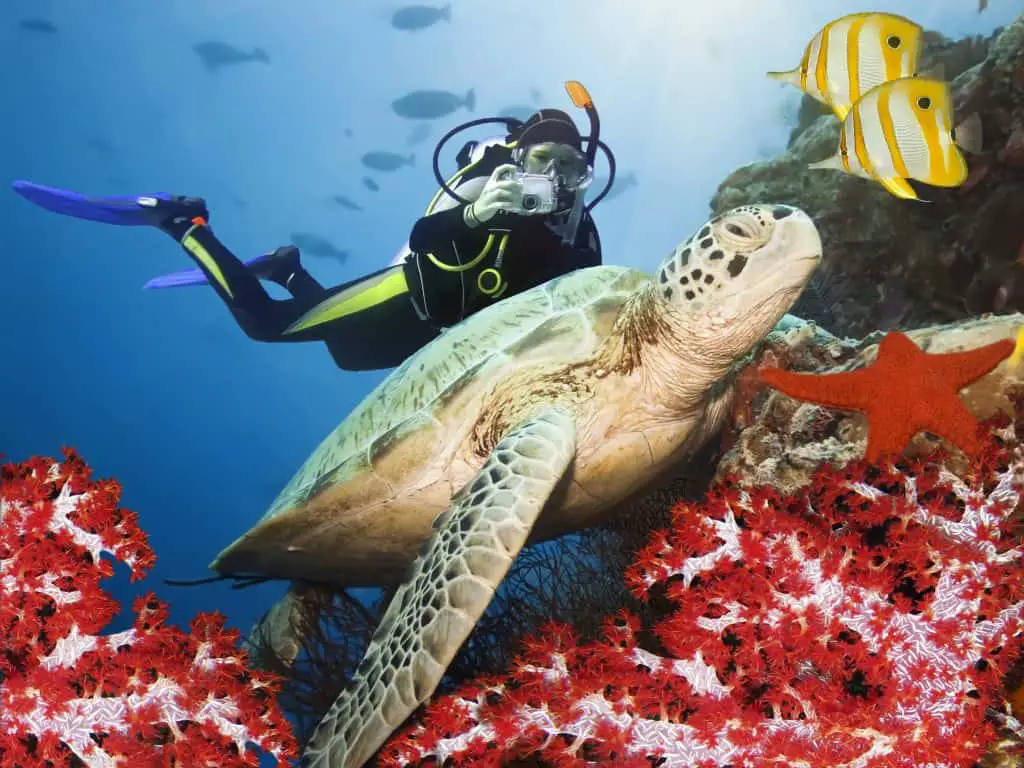 Best Scuba Diving Destinations in the Galapagos Islands:
From family-friendly destinations to dive spots for pros, there is plenty to explore in the oceans of the Galapagos Islands.
El Arenal, Darwin Island
This dive site is located around Darwin's Arch, a stone arch that rises above the ocean in El Arenal. With plenty of marine life like hammerhead, blacktip, and whale sharks, as well as big-eye jacks, you're in for a treat.
Although dives start at just 9 meters (30 feet), the strong current makes diving in this region suitable for intermediate and advanced divers.
El Arco, Darwin Island
El Arco is one of the top diving sites in the world. It's famous for its whale and hammerhead sharks, eagle rays, silky sharks, and the infamous Galapagos lurking in the waters. This dive location can only be accessed through a liveaboard. Many divers just stay in one place and observe marine life from their spot.
Shark Point, Wolf Island
There are quite a few dive sites in this region, which is located next to Darwin Island, but Shark Point is the most popular one. Shark Point is only accessible through a liveaboard. For most of the year, divers can have an unbelievable experience swimming alongside massive whale sharks. Apart from this, you can also see many hammerheads and Galapagos sharks here.
Shark point is strictly for advanced level divers due to limited visibility and very strong water current.
Cape Douglas, Fernandina Island
This spot is for advanced level divers who are certified in drift diving. In your drift dives, you'll see penguins, fur seals, marine iguanas, and the Galapagos sea lions.
With plenty of tropical fish in the waters, this location is also great for snorkeling, making it a great family spot. It's also a great place to observe mangroves and lava formations.
Pitt Point, San Cristobal Island
Located in the northeastern section of the island, this rocky dive site hosts schools of snappers, jacks, and grunt. The area is quite family-friendly with plenty of hotels and resorts.
Kicker Rock, San Cristobal Island
Kicker Rock is aptly named due to its shape that resembles a shoe. It is an ideal spot for both diving and snorkeling. Over here, you'll get to see large rays, surgeonfish, wrasse, sea turtles, angelfish, and Galapagos sharks. As you go deeper, you'll also get to see hammerheads. If you're lucky, you might even spot a marine iguana.
If you're traveling with your family, you can select a tour that takes you to snorkel or dive and also goes to Lobos Island to play with the sea lions. Diving here is suitable for beginners.
North Seymour, Seymour Island
Travelers usually opt for multiple dives in this region because of how much there is to see here. From yellowtail grunts to salemas to blue-striped snapper, you'll also find manta rays, marble rays, and eagle rays. Hammerhead sharks and marlins are also seen commonly. You may also run into the occasional blue-footed booby looking for food. This dive site is suitable for everyone, including beginners.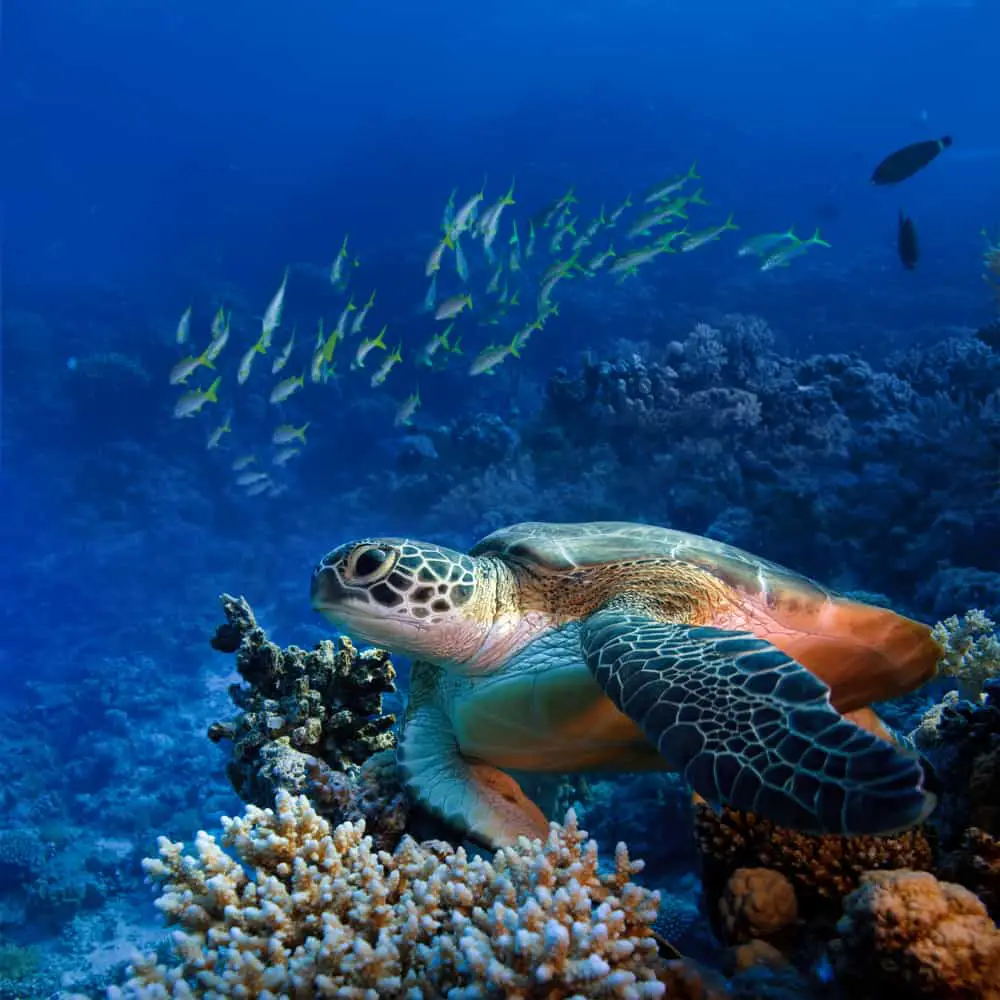 Camaño Islet, Santa Cruz Island
This calm diving spot is good for beginners. The waters are full of sea horses, sea lions, batfish, groupers, and even sharks. Sometimes, you may even run into a marine iguana. There is great visibility underwater, and the dives are pretty shallow. They start at around 10-15 meters (33-50 feet).
Gordon Rocks, Santa Cruz Island
Gordon Rocks is actually an eroded crater located in northeastern Santa Cruz. Although there are plenty of marine animals here, it is particularly famous for its hammerhead sharks. These sharks often get grouped together due to the strong water current, so you can swim up close to them.
Dive conditions in this region are a little tricky, and the current is strong, making the dive site suitable for intermediate and advanced divers.
Roca Redonda, Isabela Island
This unique diving site is at the top of an underwater volcano that starts from the ocean floor and emerges out of the water like an island. From barracudas to hammerhead and Galapagos sharks, there's a lot to see here. Sea horses and sea lions may accompany you when you're diving in shallow waters.
Punta Vicente Roca, Isabela Island
Punta Vicente Roca is a wall with numerous small caves off Isabela Island. The water here is quite cold. Dives start at around 12 meters (40 feet) and go down to 27 meters (88 feet). You'll find seahorses and frogfish here as well sunfish. Mola Mola are seen along the wall where they come to clean themselves. Penguins and sea lions also accompany you during your journey. This dive location is suitable for intermediate level divers.
Cousins Rock, Santiago Island
Located in northeastern Santiago, Cousins Rock has a dive site that includes terraced steps that go 40 meters deep (130 feet). These steps are also coated in black coral and attract hoards of seahorses. Other than that, you can also find white-tipped reef and hammerhead sharks, barracuda, moray eels, and sea turtles here. This region is suitable for intermediate level divers.
What Specific Gear Do You Need To Dive In The Galapagos Islands?
Obviously, you'll need basic scuba gear like your dive computer, tank, scuba mask, fins, and swimsuit. Apart from this, you'll also need extra gear such as:
A drysuit for diving in the colder regions of the Galapagos
Underwater camera
Full-body wetsuit for safe diving among the sharks – gloves and hoods are also recommended (sharks are attracted to color contrasts so make sure your entire diving outfit is the same color)
With the right gear and skills, your dives in the Galapagos should be an exciting experience.
Is It Dangerous To Dive In The Galapagos Islands?
Scuba diving anywhere in the world does involve some level of risk, but as long as you take the necessary safety precautions, you should be fine. In the Galapagos, this includes having the right certification and skill level, the right gear, and checking the water and weather conditions before diving.
The Galapagos are particularly known for strong water currents and relatively low visibility in the water, so just keep an eye out for particularly strong currents when you are diving.
Apart from that, the best dive locations in the Galapagos involve diving with sharks, which can be risky. You just need to be careful not to attract too much attention and have easy access to a safety point in case you run into a dangerous situation.
Final Thoughts
Diving in the Galapagos Islands is possible all year round, although it does rain or drizzle every now and then. Temperatures range from 71-85 degrees Fahrenheit, depending on where you are on the island. Visibility varies between 10-30 meters (30-100 feet) depending on the season and the plankton level in the water.  
The Galapagos are famous worldwide for their incredible sharks and are favored by advanced and professional divers globally.