Scuba Diving at Epcot Divequest – Worth a Dive?
Disney World is full of endless opportunities for never-ending fun and enjoyment. It offers a wide range of incredible attractions, ranging from golf courses and water parks to a variety of food and dining options.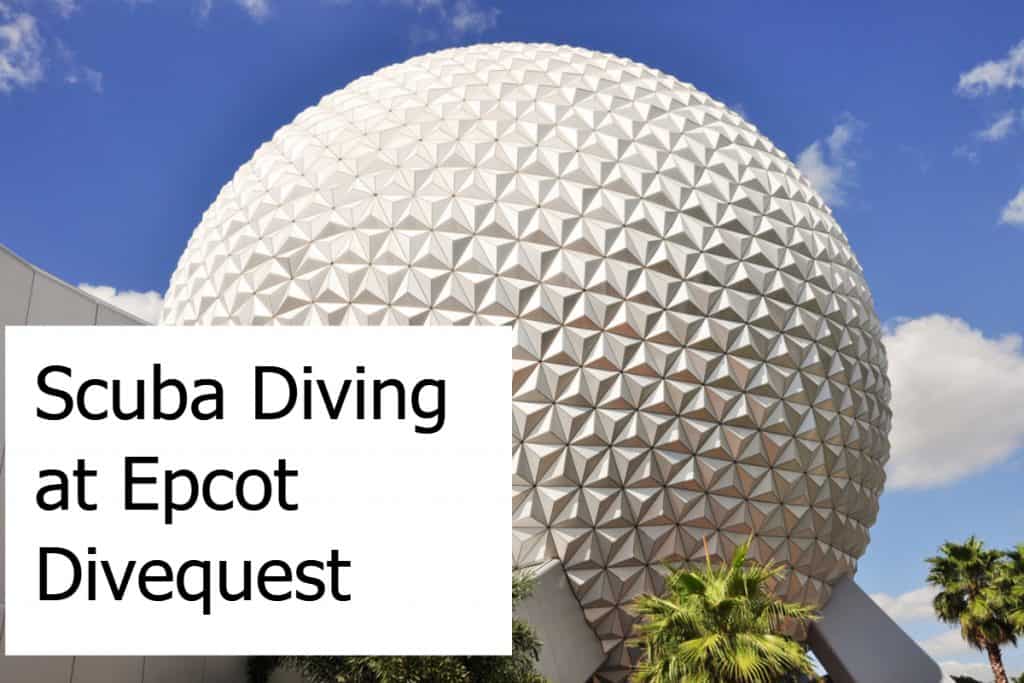 However, some of its top attractions are by far its four main theme parks: Magic Kingdom, Epcot, Hollywood Studios, and the Animal Kingdom. All four have their own unique features to offer to all the visitors and tourists that let you have an experience of a lifetime.
While all these theme parks are absolutely beautiful and grand in their own ways, Epcot Park really does stand out as it offers you a chance to go underwater, immerse yourself in the calm, blue waters, and dive with a range of stunning sea creatures.
The Epcot Divequest is one of the most exceptional things about Epcot Park, and if you have a knack for diving underwater and exploring the hidden world below, you will truly love Divequest.
Here's everything you need to know about scuba diving at Epcot Divequest. The information present in this blog post will help you decide whether it's worth it or not!
What is Epcot Divequest?
Epcot Divequest is the ultimate three-hour scuba experience by Walt Disney World, with unlimited visibility, calm and tranquil seas, and the most spectacular marine life. It gives you the opportunity of a lifetime to take a plunge in the Caribbean Coral Reef, which is basically a 5.7 million gallon tank with saltwater where you get to see, observe, and marvel at almost 6,000 incredible sea creatures!  The best part about Epcot Divequest is that it has absolutely clear waters that are void of any currents. This allows divers to get the most amazing views of numerous creatures just swimming away, such as sharks, sea turtles, eagle rays, and dolphins, to name a few.
The actual dive is for about 40 minutes, whereas the overall Divequest experience lasts for almost 3 hours, where you also get to tour all around this beautiful and massive human-made ocean.
The first part of the dive comprises of a short introductory video, followed by a tour of the facility plus the water filtration system, which has also been touted as the world's best filtration system.
Can You Scuba Dive at Epcot?
Yes, you can scuba dive at Epcot in its 'Divequest' scuba session that lasts for a total of three hours. You are provided with all the necessary equipment, and personal diving equipment is not allowed. All you need to take with you is a swimsuit, but if need be, you can bring your dive mask. The equipment provided includes the following gear: regulator, mask, fins, buoyancy compensator tank, and weight belt.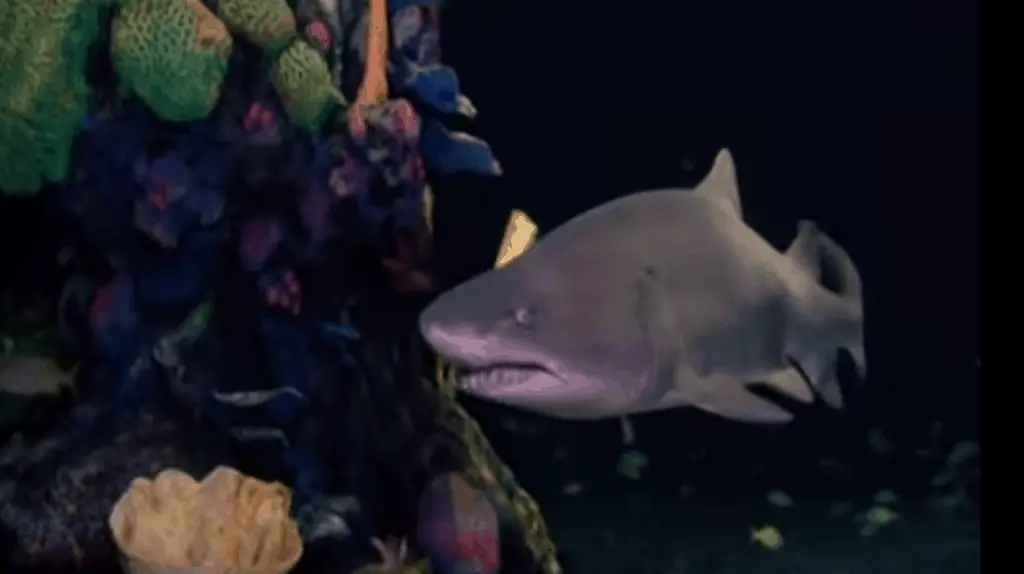 Reviews and recommendations on th best Scuba Diving Computers for Beginners
How deep is the Tank at Epcot?
The tank at Epcot is almost 30 feet deep and has a capacity of 5.7 million gallons. This kind of depth allows divers to roam around the full tank and also gives them a chance to interact with their family or other resort guests through the 56 giant acrylic windows that surround the tank.
How much does it Cost to Dive at Epcot?
The dive at Epcot is ideal for teens and adults, and it costs $179.00 per person for a total duration of three hours.
Is It Good for Beginners to Dive at Epcot Divequest?
The Epcot Divequest is a wonderful opportunity for beginners to kickstart their scuba diving journey. They have dive instructors there for your ease and convenience that give you all the safety instructions along with how to enter the water and swim with the wildlife. Another reason why it's good for beginners to dive at Epcot Divequest is that it is a fully-controlled tank, with all the safety measures and precautions well-in-place. On top of that, it has 100-percent visibility, so you aren't likely to get lost!
However, you must bear in mind that in order to dive at Epcot Divequest, you must be SCUBA-certified. It is also only open to age groups of 10 years and above.
Is It Easy to Get There?
Yes, it is quite easy to get to Epcot Park, but the journey depends on where you are staying in Disney World. You have access to several transportation options, which include buses, boats, Minnie vans, gondolas, monorail, and ferries.
Is it good to Dive for Families?
Epcot Divequest presents a great opportunity for families to dive into the vast, human-made tank with beautiful sea creatures. However, you must note here that the cost per person is a tad pricey. While the diving experience on its own is incredibly unique, and ensure that you're safe when you're on your drive, you should consider the total cost of this attraction if you have multiple members of your family who want to dive. Additionally, you have to be SCUBA-certified if you wish to participate in the Epcot Divequest.
On a brighter note, though, your family and friends can go to the observation deck and watch you dive through the big windows, which is also an experience of its own.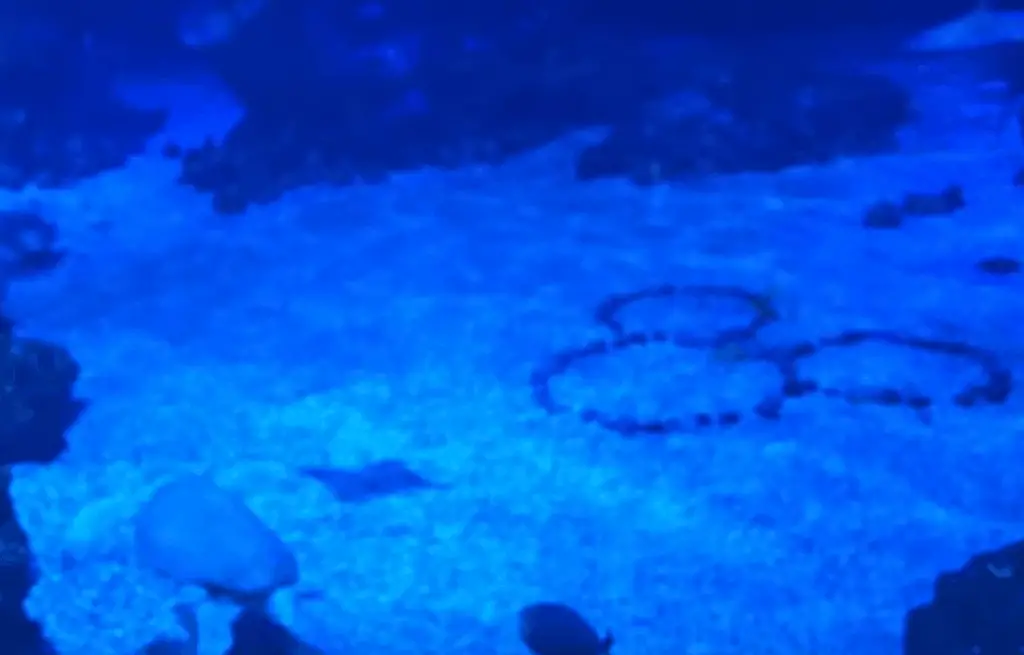 Important Things to Remember about Epcot Divequest
Before you head to Epcot Park for the ultimate underwater diving experience, there are a few essential things that you need to know regarding its policies, as well as other general information.
Firstly, to be able to participate in this Divequest, you must be SCUBA-certified and 10 years of age or older. In the case of participants who are between 10-12 years of age, they are required to be accompanied by a paying adult who must be 18 years of age or older.
You are supposed to take off all accessories before entering the aquarium, which includes all types of jewelry and wristwatches.
Personal diving equipment is not allowed for the Divequest since they provide you with everything. The best part is that their equipment is highly modern, updated, clean, and well-maintained.
The backstage area of the aquarium doesn't allow photography, so you must refrain from using your cell-phones, camera, or any other related equipment. However, there's no such restriction on non-backstage areas.
You should make it a point to check-in at Epcot's Main Entrance at least 15 minutes before the time mentioned for the start of the diving experience.
In case you have a booking but aren't able to show up on the due date, you will have to give up the entire price of the tour unless you cancel your reservation within a matter of two days.  
One-third section of the backstage area of the aquarium is partitioned off so as to prevent people from diving with the dolphins. This is mainly due to the fact that dolphins tend to get overly playful and can end up hurting themselves or other sea creatures.
When you enter the water, there's a cameraman who films you and creates a souvenir video for you. Although you are shown the video later after the tour ends, you are required to purchase a DVD if you wish to take the video back home with you. 
Final Thoughts
The Epcot Divequest truly sounds like an exciting and once-in-a-lifetime opportunity for all the scuba-enthusiasts out there. If you wish to explore the beauty of the calm blue waters and dive with a range of exotic sea creatures, this is a great option for you!
So, if you ever take a trip to Disney World, make sure to experience Epcot Divequest and have an experience of a lifetime!
Please use the image below to pin to Pinterest!