Indoor Scuba Diving Pools – Dive the Deepest and Largest Pools
Scuba diving is a great sport, but it can be quite challenging. Whether you're a beginner trying to get comfortable in the water, or a pro wanting to experiment (for instance, improving your air consumption rate), scuba diving in an indoor pool is a great option.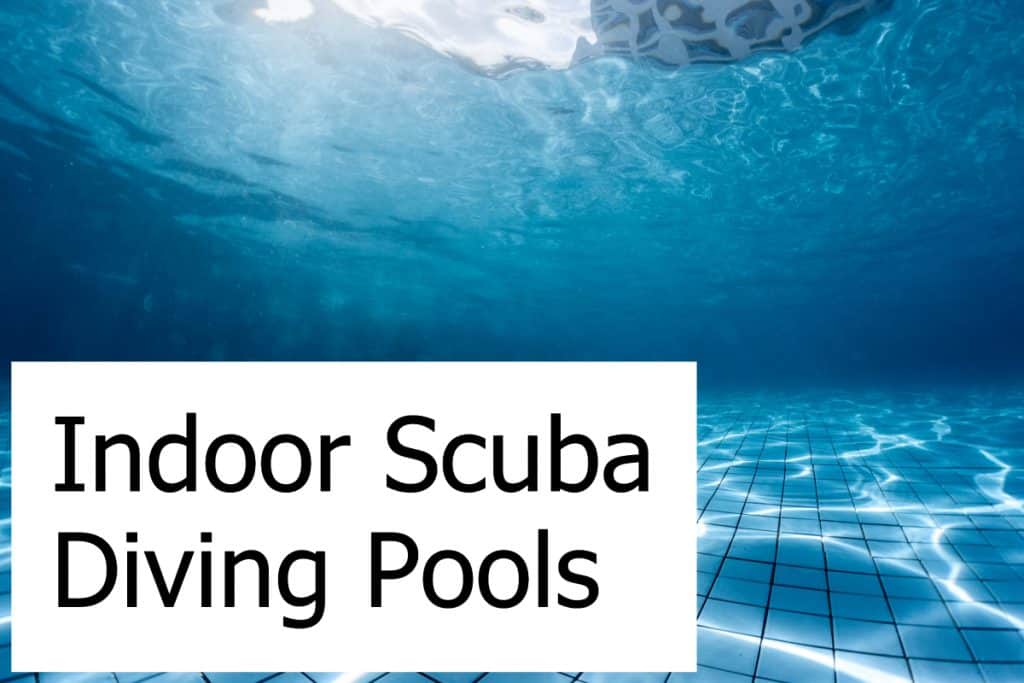 Why Dive in an Indoor Scuba Diving Pool
To dive into an indoor pool sounds pretty boring, right? There are no fish and no coral, and instead of staring into the endless depths of the ocean, you're looking at tiled flooring.
Don't confuse it with diving in a swimming pool though! Going scuba diving in an indoor pool like the Nemo 33 lets you dive down to depths of 113 feet. It's not the deepest pool in the world but it's certainly not a swimming pool!
There are many reasons why divers opt to dive in an indoor diving pool:
It's Too Cold Outside
In some regions, it gets so cold in the winter that it's not possible to scuba dive in the ocean. Divers who want to stay in shape and want to maintain the diving skills they've developed over the course of time may choose to dive indoors in the winter months.
You Want to Practice New Techniques
If you're a beginner and you're not too keen on the idea of going a few meters deep into the ocean, the swimming pool is a good place to start your scuba diving adventure. In fact, there are special courses where you can practice your skills in an indoor pool and engage in other water activities to make you feel more at ease.
Your Skin Can't Handle the Sun
If you have any allergies or your skin is too sensitive to deal with the sun, using an indoor diving pool will give you a taste of the real thing without having to see a paramedic.
You're Afraid of the Ocean
The ocean can seem like a scary place for some people. If you've ever been to the beach during high tide or when there's a strong wind blowing, you can see why. Going scuba diving in an indoor pool seems a lot calmer.
You can overcome those fears by becoming a skilled diver using an indoor diving pool. Once you're ready, you can take on the real thing and go scuba diving in open water.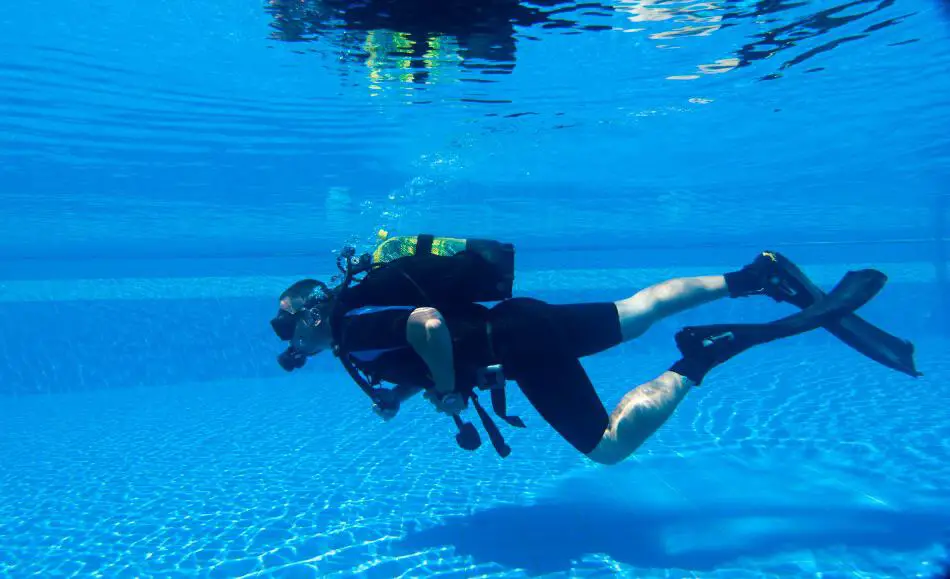 How Deep Can You Dive in a Pool? – How Deep is Nemo33?
A swimming pool for divers needs to have a depth of at least 7 meters for it to be a dive pool. Diving pools around the world are generally much deeper than that to give you the true scuba experience as if you were out in the sea.
Some Famous Pools for Divers all over the World
Here are some famous diving pools around the world:
The Blue Abyss in England- 50 meters
The Y-40 near Italy- 42.5 meters
Nemo33 in Belgium- 34.5 meters
TODI in Belgium- 10 meters
Abyssea Diving Pool in France- 20 meters
How Deep is the Deepest Indoor Scuba Dive Pool?
For many years, the Nemo33 used to be the deepest indoor pool in the world, but it has now been replaced by the new Y-40, which has a depth of 42.5 meters. The diving pool is also known as "Deep Joy" and features a tunnel you can walk through if you just want to visit and not dive.
In the future, should it be realized, there's also the Blue Abyss in England with a depth of 50 meters. This diving pool location is not scheduled yet to open anytime soon. You can stay on top of the development there at http://blueabyss.uk/
An Insight into the Nemo33
Nemo33 may not be the world's deepest diving pool, but it's certainly quite famous and it's located in Belgium. Nemo 33 is more than just a diving pool- it's an entire underwater complex complete with underwater caves and tunnels. In fact, if you don't know your way, around you can easily get lost in it.
The pool at Nemo 33 is 113 feet (around 34 meters) deep and can hold around 2.5 million liters of water! In order to reach the tunnels and the caves, you have to get right to the bottom. The pool has two stepping platforms at shallow intervals at around 16 feet and 32 feet before it opens up to its real depth. You better bring your dive gear like your computer to make it a fantastic dive down to the bottom!
Whether you're a deep-diver who wants to cave dive or a tourist who just wants to observe from outside, the pool is open to everyone. The pool contains a combination of natural and artificial lighting which constantly gives the pool, a warm, blue vibe.
There are even caves where divers can just stay put and breathe freely. The caves themselves are decorated to imitate the ocean with one cave featuring stalactites and another one with portholes displaying pictures of sea creatures. In fact, for everyone who receives their certification at Nemo33, there is a champagne toast in the third cave.
At Nemo33, you'll get the chance to obtain certification for open-water and professional diving.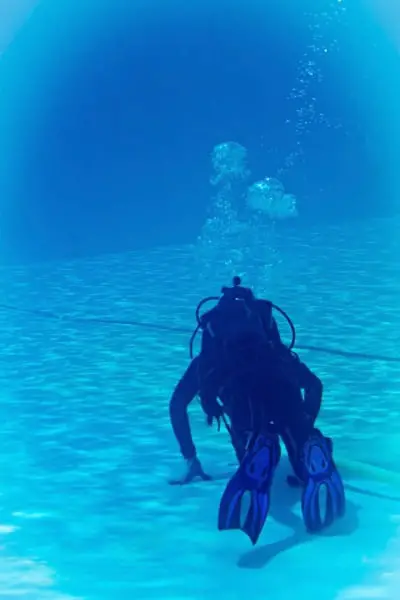 How Many Dive Pools are there in the USA?
There are 309,000 swimming pools in America with a very small percentage being dive pools. You can find dive pools in many places all over the world, especially in Europe. You just need to do a little research, sign up for classes and you're ready to get in the water.
How Much Does It Cost to Dive in an Indoor Scuba Pool?
Indoor scuba lessons are probably not as expensive as building your own dive pool, but they're not cheap either. You can find some dive courses, which start at around USD 200, but you'll need to add the cost of rented equipment to this as well.
However, in major cities such as London, New York, or Tokyo, the diving costs start at around USD 700-1000 and only go up from there.
If you want to attain proper diving certification, even if it's basic open-water certification, the fee starts from around USD 600 and more. This will generally include the cost of any dive tanks being used, but the rest of the equipment is an additional expense. In many scuba diving pools, you can get certified for PADI or SSI certifications.
Diving in an indoor pool may be expensive but it's worth it if you're otherwise not able to dive anywhere close in the outdoors. It's also something that not every diver experiences and a completely different underwater adventure!
Can You Build Your Own Indoor Scuba Diving Pool?
You've probably had many childhood fantasies of digging a hole in your backyard and filling it up with water and there has probably always been a parent or someone telling you that it doesn't work that way. Well, it's possible to build a diving pool on your own property. It's not the same as building a swimming pool so there are more money and construction effort involved.
Of course, you won't be digging it yourself, you'll need to hire a contractor. And you'll need a million dollars or two to actually fulfill your dream.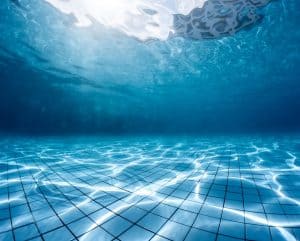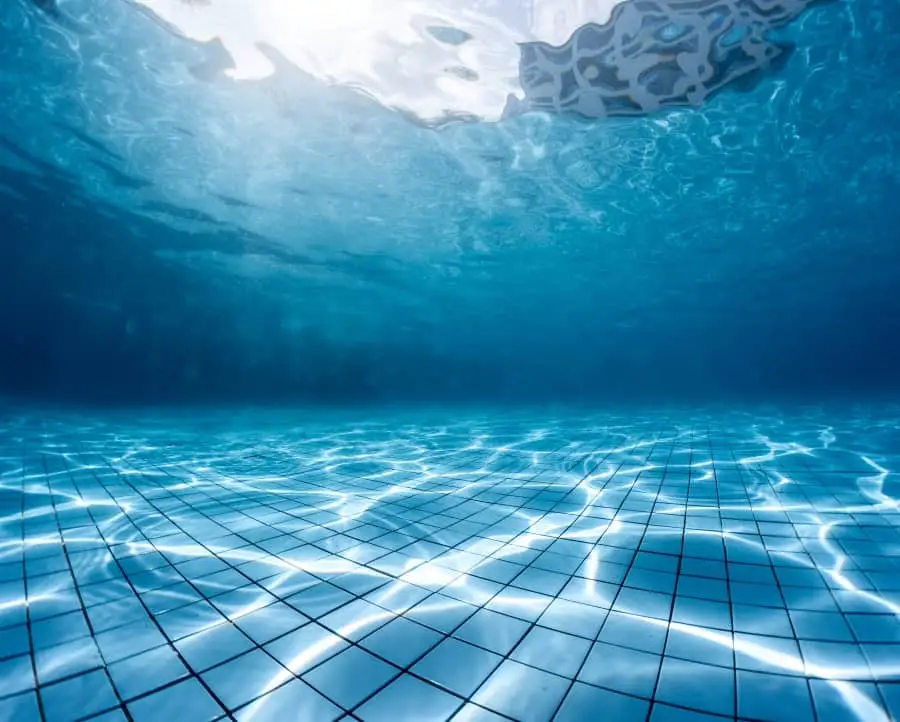 It sounds crazy but it's actually been done by someone in Utah, who built a pool 8 meters deep in their own home, just so they could scuba dive without having to travel for it!
The pool also features a water slide, a paddling pool, waterfalls, and of course, the main diving pool. Essentially, you need to own a large-sized property and have a lot of money in the bank and then you're ready to build your own diving pool.
Diving Indoors Can Be Fun!
While you don't get to experience the ocean waves and the whimsical feel of being deep in the ocean, diving in an indoor pool is a great stepping stone for the real thing. You can opt to be the diver that goes underwater indoors in the winter if you don't want to miss out on the adrenaline rush of being underwater. You can combat any fears you have about diving with some test dives underwater in swimming pools.
Consider dive pools to be the first step you take towards entering the aquatic world as well as a fun adventure for experienced divers. Pack your equipment (mask, fins, tank, etc) and jump in the pool for a nice deep dive in warm water.