Best Scuba Diving in Aruba
Aruba lies in the southern Caribbean area and is one of the three ABC islands. It is an independent country and has around 100,000 inhabitants.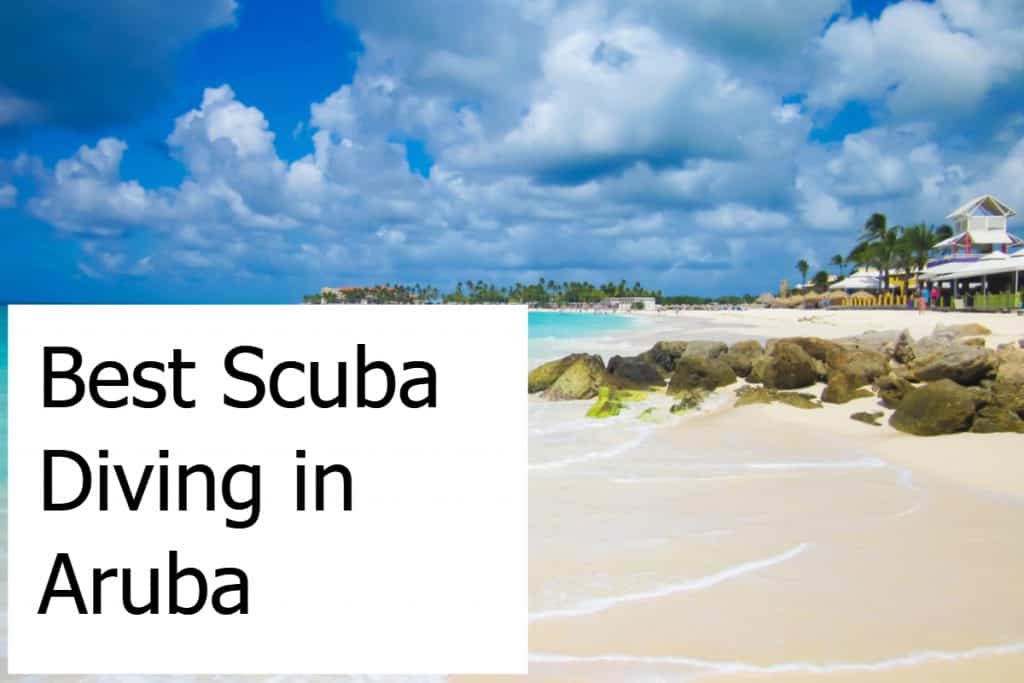 The country resides within the Kingdom of the Netherlands and is 33km (21 miles) long; it's small enough to ensure that you will never get lost. The weather of the island is usually sunny and warm, perfect for a getaway vacation. In 2017, Aruba hosted around 1.1 million tourists, making it one of the most popular tourist destinations in the world.
It is also home to some of the most exciting scuba diving locations in the world. Here is everything you may need to know about the best scuba diving in Aruba.
Why Dive In Aruba?
The best scuba diving in Aruba consists of fascinating coral formations and spectacular shipwrecks. The destinations dominate the protected southern and western coasts of Aruba. All of the dive sites are at a close distance from some of the best hotels on Palm Beach. If this wasn't enough, the island is also home to a stunning, rich marine life. You will be able to reach the dive sites easily since there are plenty of boat services that make travel convenient. Even reaching off-shore reefs is easy since boat travel is a common form of transport there.
You will have access to over twenty diving sites run by different dive operators in the region. There are also plenty of scuba diving classes that you can take if you are a beginner.
Is It Good For Beginners To Dive In Aruba?
There are plenty of scuba diving sites in Aruba that are perfect for beginners. Most of the scuba diving locations aren't that deep, ranging around 40 feet deep. Aruba is also known for the calm, serene water with low currents. This makes it the perfect location for beginners to dive in. The underwater realm is gentle and has plenty of exciting marine life that people can remain entertained without too much adventure.
The island is also equipped to handle beginners. There are plenty of scuba diving operations that offer classes and support.
Is It Easy To Get There?
Aruba is a Caribbean island located right outside the hurricane belt, which means the island has great weather all year around. What this means to you is that you'll never have to suffer through any flight delays or cancellations due to the weather.
The state-of-the-art international airport of Aruba, Queen Beatrix International Airport, receives thousands of flights yearly. You can get single-connection and frequent nonstop flights from most of the major cities in the US. Daily flights are also available from some of the major hubs around the world.
The best part is that most South American, European, Caribbean, Canadian, and American citizens don't need a visa to enter Aruba. You can check whether your country doesn't need a visa to enter Aruba here.
Are There Good Dive Sites For Families?
There are diving sites for people of all levels and ages. Even children from ages 4-7 years can scuba dive safely with scuba tours such as Snuba Doo underwater adventures by De Palm Tours. There are plenty of water sports opportunities for the elderly as well. Aruba is fun for the whole family.
What Aquatic Life Can You Find?
Interesting coral formations are found from shallow water depths of 20 to 100 feet, with little or no current and flat surface conditions.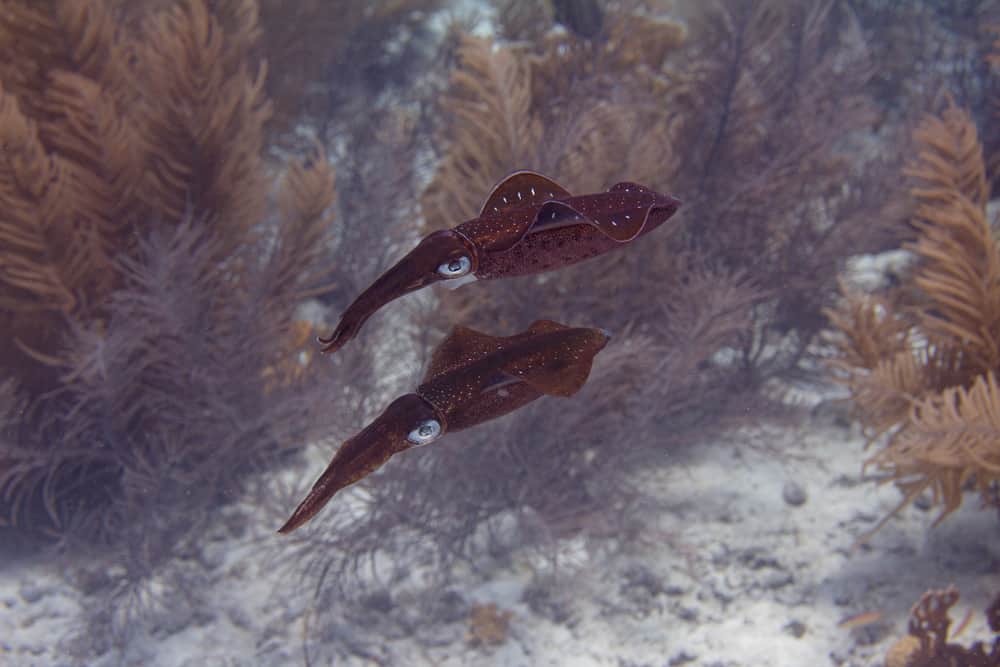 Best Scuba Diving Destinations in Aruba
Aruba is known for its rich marine life, amazing coral formations, famous shipwrecks, and awe-striking underwater territory. There are many dive spots that you can explore around the western and southern coasts of Aruba. Several healthy reefs are perfect for explorative scuba dives. Here are some of the most popular destinations.
Mike's Reef
Mike's Reef is a scenic area with clear, serene waters, making it the perfect untouched paradise for scuba diving. The reef became famous after Captain Mike Hagedoorn started taking people to it when he created the Tranquillo Aruba in 1977.
You can take a boat from Oranjestad to get to the reef. This takes around 45 minutes of smooth sailing till the dock of Mike's Reef. You can have fun drifting in the area – a kind of snorkeling invented by Captain Hagedoorn where drivers are propelled by the current instead of using their fins to move. You will be able to see a 100 ft deep ocean floor with thousands of multicolored and transparent marine creatures swimming through.
Antilla
The Antilla scuba diving destination is famous for the largest South Caribbean wreck. The Antilla was a ship made in 1939 in Germany and was confiscated by the Dutch during World War II. The German crew on board opened the valves of the ship so that it would sink instead of giving it up to the Dutch. The ship sank into the shallow 45ft waters, and most parts just lie right below the surface.
The ship has plenty of large components that you can explore. You can even see the dormant explosives that were used to make sure that it sank. There are some stunning tube sponges, coral formations, and a variety of tropical fish that you can see.
Pedernales Wreck
The Pedernales ship was another casualty of World War II. This Italian tanker was taken down by a German submarine and now lies in 25ft near Antilla. The Pedernales is around 26-30ft deep into the water, which makes it easy to explore while scuba diving. There is a huge array of life in the ship, such as octopi, groupers, silversides, angelfish, snappers, grunts, and moray eels. The calm waters make it a great spot for scuba diving.
Renaissance Island and the Barcadera Reef
Renaissance Island is popular because of the harbor reef that has a sunken tugboat and airplane wrecks in the area. The first twin-engine airplane with a pressurized cabin wreck can be found at a depth of 39ft. Hurricane Lenny of 1999 broke the aircraft into two, but there is still plenty left to explore. There is another airplane wreck just a few feet away that you can explore as well. The wreck has turned into an artificial reef full of amazing sights and things to see.
The island is owned by the Renaissance Resort, which is a perfect spot for tourists to stay at.
The Barcadera reef has a gradually sloping sea bed and is a healthy reef. Visitors can see star coral, brain coral, pillar coral, and amazing sea fans. The stunning marine life includes tangs, goatfish, schooling grunts, spiny lobsters, and green morays. At 45ft deep, you will even spot some gorgeous sea horses.
The Mangel Halto and the Hole in the Wall
The Hole in the Wall is an amazing dive location with several exit and entry points. You can get into the water from the beach or the jetty. Visitors are urged to dive at night since it is especially beautiful then.
The Mangel Halto is a bowl-shaped diving spot that has some remains of a tugboat lingering in the water. The narrow reef tract has a really calm underwater environment despite the currents on the surface of the water, making it perfect for diving. The beautiful shaded beach is also a great destination for picnicking and snorkeling.
Jane C Wreck
The 190ft Jane C ship was launched in 1959 and was used to ship cocaine and cement. Local dive operators in 1988 sunk the ship with the bow of the ship facing the Palm Island. The ship sits at 50-90ft deep in the waters and has become a great location for dives. Since it's close to the reef, it has a great thriving marine life residing inside. The coral growth is home to plenty of marine creatures and fish. You can explore the ship through the open cargo hull.
Reviews and evaluations to find the Best Full Face Scuba Diving Mask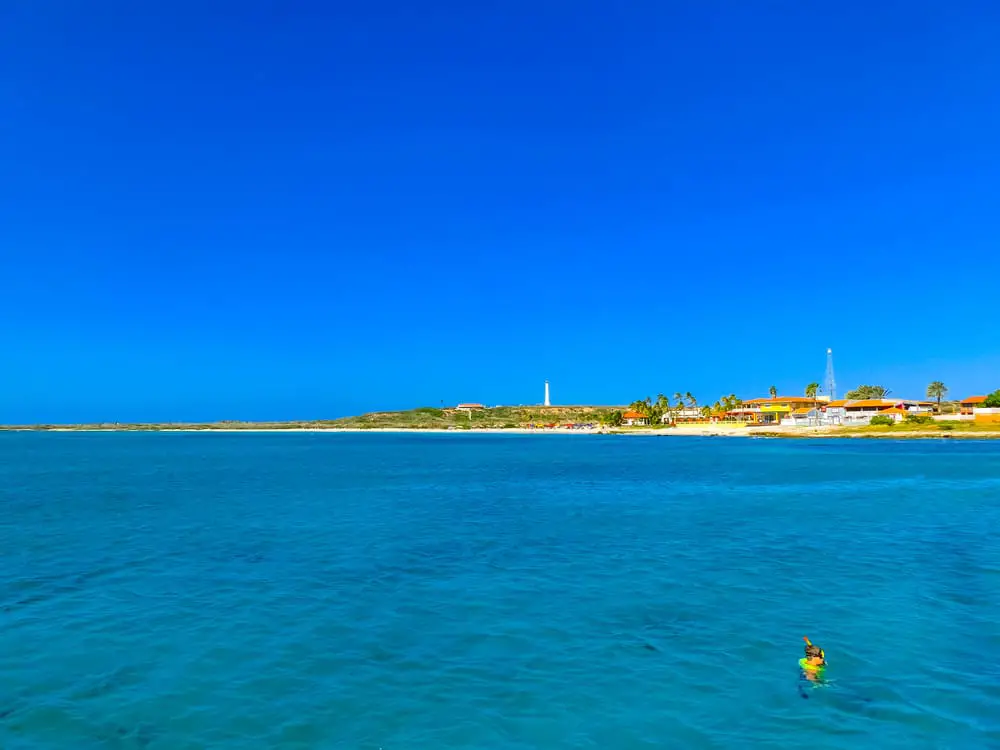 Serito Pinnacle
The Serito Pinnacle diving area is actually a well-kept secret between diving enthusiasts. This unspoiled portion on the southern coast is only accessible by private charter. It isn't really family friendly since there are no real facilities there. But, since there are so few opportunities to visit the Serito Pinnacle, it is truly a virgin paradise.
You will be able to relish in the strong current that has bought a diverse range of marine life. Visitors can see barracuda, jack, and even the elusive Manta Rays.
SS California
The SS California is often mistaken for the California that was famous for receiving distressed signals from the Titanic but never responded. The wreck is still unidentified but pretty interesting to explore nevertheless. It is especially ideal for underwater photography and lies 15-30ft deep into the water.
The SS California has occasional strong currents and lies on the southern side of Aruba. You will be able to see bull and hammerhead sharks if you venture deeper past the wreck.
Pet Cemetery
The Pet Cemetery gets its name from the pets buried there with handmade headstones and crosses. It lies on the east side of the Baby Beach and is a wide reef tract. You will be able to see several different species of the pencil and finger coral, staghorn and elkhorn coral, mustard-hill coral, and sea fans. The reef gets steeper and narrower as it extends past the Baby Beach. On this site, you will find a host of sturgeon, triggerfish, cowfish, gobies, and damselfish populations.
The Wall
The Wall is another perfect diving spot for tourists. You could dive at the Wall for days and even weeks and not see all the marine life in the region. The breathtaking reef is home to green turtles that tend to lay their eggs there from May to August. Other gorgeous visuals include groupers, moray eels, gorgons, and burrfish. There are also plenty of coral formations such as flower coal, star coral, ribbon coral, and black coral. The beautiful marine life at the Wall includes porgys, damselfish, and jackknife fish. It is definitely a one-of-a-kind sight to see!
Star Gerren
The Star Gerren wreck is also known as the Cinderella of Aruban wrecks because it is often overlooked due to the more popular Antilla wrecks. The ship was purposely fully sunk in 2000 and is a 300-foot ship that lies upside down in the water. It lies in 40ft deep waters near the high-rise beach of Hadicurari. It was sunk intentionally after a bout of engine failure and other issues. It is an impressive artificial reef that has become home to yellowtail snappers and silversides. You also be able to see big spider crabs and barracudas.
The Star Gerren is accessible by boat and is a really great place for exploration. It is a great spot for non-skilled and skilled scuba divers alike.
Debbie II Wreck
The Debbie II is a 120ft fuel barge that was purposely sunk in 1992. It acts as a great artificial reef with a widely spread brain and leaf corals. It is visited by lobsters, barrel sponges, and different schools of fish. You can even spot rays of sea turtles passing by. It lies in 70ft of water and is definitely a great diving spot.
The Debbie II wreck is strategically sunk right in front of Palm Beach High-Rise hotels.
Finger Reef
The Finger Reef is named after the amazing finger-shaped corals at the center of the island. The spot is recommended for more experienced divers since it has strong currents. There are great opportunities to dive deep since the water goes from 40-130ft deep. You will be able to see great sea life, such as soft and hard corals, rays of sea turtles, and stunning schools of fish.
Mas Bango Reef
The Mas Bango Reef is known for its conserved, beautiful sloping reef. It is covered by a gorgeous array of soft and hard corals that are surrounded by smooth sand. It is southeast of the Finger Reef and starts off at a depth of just 5 feet, sloping down to 130 feet. You will be able to enjoy five islands of coral and see marine life such as tuna, mas bango fish, and barracudas.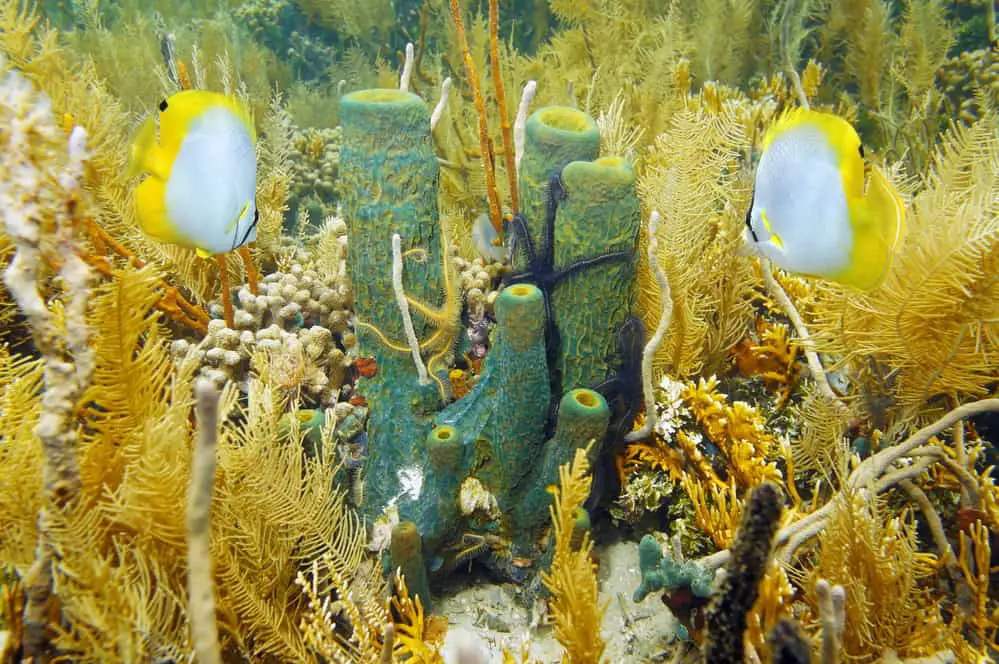 Kappel
The Kappel was positioned by JADS Dive Center next to the Mangel Halto Reef on the sandy sea ground and sunk in 2009. The ship rests at a depth of 35-45 feet and is a great location for beginner divers. You will be able to see plenty of juvenile fish, arrow crabs, green moray eels, and other underwater species.
What Specific Gear Do You Need To Dive In Aruba?
You can bring your own equipment if you like. Otherwise, every diving site does have all the equipment for rent with an additional cost or for no extra charge. You will receive a weight belt, weights, and tanks at every diving location. Most diving places renew their equipment annually and have top-quality equipment. If you aren't sure about the equipment, you can always ask the local guides and operations.
Many resorts and hotels in the area also lend snorkeling equipment to their guests. You can also buy or rent out your own equipment from local tourist shops. If you do plan on bringing your own equipment, you should check with the local diving facilities if they allow this.
Is It Dangerous To Dive In Aruba?
The short answer: no. If you are a beginner diver who doesn't want to deal with faster currents or deep diving, you can stick to the easier scuba diving spots on the island. There are also plenty of diving operations and schools that take you for diving. You will be accompanied by experts on such tours, which can make you feel safer. You can also get private snorkeling tours where the diving instructors can accompany you and give you their undivided attention.
The Aruba underwater realm is known for calm, serene currents that are really friendly to the divers. The marine life in the area is also safe, with no incidents to speak of in the history of Aruban diving. The climate of the region is also very stable, ensuring that you aren't adversely affected by storms or heavy rainfall while diving.
Final Thoughts 
Aruba is an amazing destination with gorgeous flora and fauna, hospitable people, top-notch hotels, and stunning scuba diving destinations. The island is centered on being a great destination for tourists and has plenty of family-friendly activities.
The best scuba diving in Aruba offers a memorable experience of exploring wreckages, interacting with beautiful marine life, and swimming along stunning coral reefs. The experiences that you will get from scuba diving in the clear, calm waters of the Caribbean island, Aruba, is one that you will cherish for eternity.
Please use the image below to pin to Pinterest!