Best Scuba Diving in the Great Barrier Reef
One of the greatest sights in the world stretches along the coast of Queensland, Australia, and is known as the Great Barrier Reef. This is the largest coral reef system on the planet. It runs for a long 1400 miles along the coast and is formed of 2900 individual reefs and 900 islands. No wonder it is on the bucket list for many scuba divers!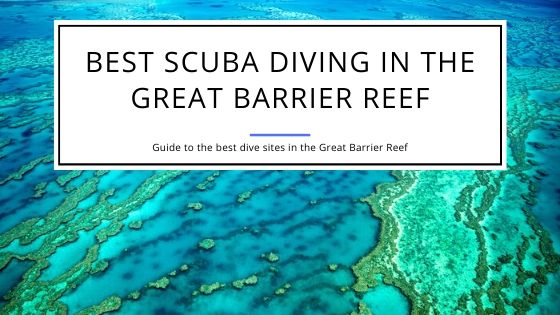 The Great Barrier Reef's beauty is so magnanimous; it was recreated in the movie Finding Nemo. This movie brought the bright colors and plentiful marine creatures to life in such a way that no diver can resist having a look at it in real life!
The vivid coral, the fast-paced fish and the vast abundance shown are a clear representation of what you can truly find in this underwater world.  Below, we will discuss the ins and outs of the Great Barrier Reef, as well as the best places for divers to visit!
Why Dive in the Great Barrier Reef?
This is the world's single biggest structure made up of living organisms. It is so gargantuan, it can be seen all the way up from outer space.
Its sheer size makes it a great place to visit as a diver; you are sure to see a variety of different sites within this single location. The Great Barrier Reef was named a World Heritage Site in 1981 and is also known as one of the 7 Natural Wonders of the World.
The reef is home to thousands and thousands of species of coral, fish and marine mammals. The sights make it a diver's paradise, where they can discover new sights at every corner of their dive.
Is It Good For Beginners To Dive in the Great Barrier Reef?
With popular scuba diving destinations like the Great Barrier Reef, you are sure to find all levels of dive sites spotted along the reef. Some sites only cater to advanced divers, but there are many beautiful and colorful locations for beginners to dive, and even snorkel.
One of the best places for beginners to dive or even a place where you can learn to dive in Cairns. There are plenty of dive schools with great instructors in the area. The site does not miss out on any of the reef's glory; you see the colorful coral, the bright fish, and even the occasional shark!
Is it Easy to Get There?
Yes. Australia has a large and thriving tourism industry, so it is very easily accessible. You can book a flight from practically anywhere to get to where you want to go. Hotels are also plentiful and you can get accommodation at every price range. Whether you are looking for a luxury vacation, or want to stay in hostels and are there purely for the dives, you'll be able to find the right place for you.
Are There Good Dive Sites For Families?
The reef offers many good dive sites for families with expeditions that can last between 3 and 7 days. There are family tours available from beginner levels up to intermediate. Australia's popularity with tourists and divers has made it well equipped with providing activities for families. It doesn't just cater to strictly divers, but also families and people on vacation that want to experience the Great Barrier Reef up-close.
What Aquatic Life Can You Find?
With it being one of the most complex ecosystems in the world and at such a large scale, the Great Barrier Reef is home to thousands of different flora and fauna species. The Great Barrier Reef gets its colorful look from all the beautiful coral and tiny fish that call it home. It is truly a breathtaking place to dive, especially in terms of the aquatic life around.
The reef is home to over 350 different hard coral species. Hard coral is what gives the reef its three-dimensional structure. These hard corals are what make the reef what it is; they are colorful and provide the base for the entire stretch.
Some of the coral species include bubble coral, brain coral, tabletop coral, mushroom coral, stag-horn coral, bottlebrush coral, and needle coral. Apart from hard coral, the reef is also home to a whopping 5000 different sponges; these sponges are essential to the reef's ecosystem, providing it with nutrients and recycling its waste.
If you're a fan of starfish, sea cucumbers and sea stars, you will love the variety of them at the reef. The Great Barrier Reef provides that perfect home for these creatures as they feed on the waste and help maintain the reef's ecology. Similarly, there are clams, oysters, cuttlefish and 10,000 other species of mollusks at the reef. Don't expect these creatures to be tiny and unnoticeable; the giant clam can weigh up to 500 lbs. The species also include many squid and octopuses.
When we talk about the fish species that can be seen by divers in the Great Barrier Reef, the options are bountiful. Over 1500 different species call the reef home; you can see everything from tiny clownfish and gobies to the large manta rays, tiger sharks and whale sharks.  The beautifully blue damselfish, electrifyingly bright wrasse and the unique tusk fish are the most common species found on the reef. There are also other species that can be seen; butterflyfish, triggerfish, cowfish, pufferfish, angelfish, anemone fish, coral trout, seahorses, sea perch, sole, scorpionfish, hawkfish, and surgeonfish, to name a few.
There are plenty of sea turtles that can also be seen hanging around the reef. The 7 specific species that frequent the area include the leatherback turtle, hawksbill turtle, flatback turtle, Pacific Ridley turtle, loggerhead turtle, and the green turtle. Unfortunately, though, they are all classified as either venerable or endangered.
If you're into spotting even larger animals, the reef is also home to dozens of species of dolphins and whales, including the humpback whale and bottlenose dolphins. The sights don't stop there! The reef's large varieties of flora attract the mystical Dugongs. They are large, white puffy looking creatures that are related to the manatee.
Finally, be careful of but don't miss the beautiful variety of jellyfish that live in the area. There are over 100 different species of the stinging creatures that exist at the reef. They might be beautiful to look at, but be careful of their tentacles as a diver!
Best Scuba Diving Destinations in the Great Barrier Reef
SS Yongala
This wreck dive is of a steamship that lies 30m deep at the bottom of the reef. It is a bucket list dive for many experienced divers and is known as one of the world's best wreck dives. This passenger ship sank during a cyclone it encountered in 1911 near Queensland, Australia. In this unfortunate accident, all 122 passengers aboard the ship lost their lives.
The ship is a coveted dive site because of how well preserved and large it is. Not only do you get to explore the greatness of the wreckage, but you are going to see a large variety of marine life in and around it. Divers can expect to see Giant marble rays, giant groupers, barracudas, sea snakes, turtles, and eagle rays, just to name a few.
Level of Expertise Required
This site is for advanced divers.
Ribbon Reefs
The Ribbon Reefs are made up of 10 individual reefs that lay at a remote outer area of the Great Barrier Reef. The reefs are relatively shallow with a range of 5m and 30m of depth. The most popular reefs amongst divers include reef no.3 and reef no.9, but the Ribbon Reefs offer 25 different dive sites along the 10 reefs.
The reef can be accessed through liveaboards from Cairns. Once you get there, you can see many different marine animals; some have become so used to people visiting that they are known as domesticated. You are likely to see groupers, cod, bream, colorful reef fish, and individual reefs are even home to golden sea snakes and even the occasional shark.
Level of Expertise Required
Ideal for divers of all levels.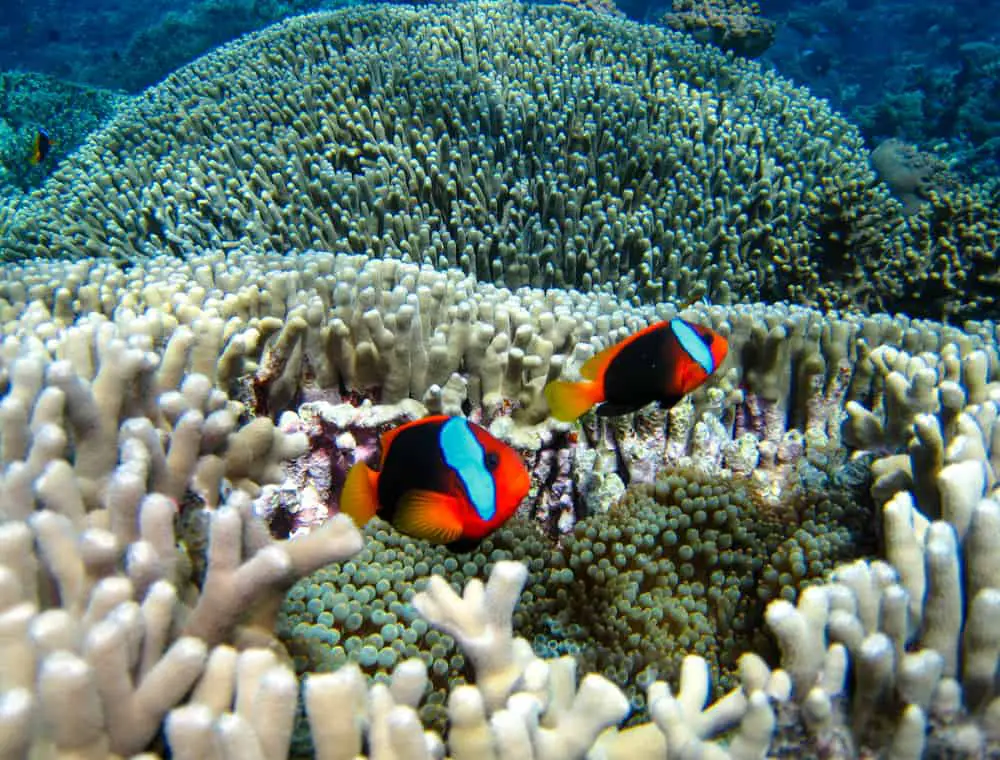 Osprey Reef
This isolated reef is known for its stunning visibility and uncaged shark dive opportunities. The reef covers an area of 195 sq. km and can be anywhere from 5 to 40m deep. However, the drops at this site can go as deep as 1000m, which is why this site isn't suitable for new divers. The reef itself offers 15 different dive sites, each made up of unique caverns and trenches. It is a fun and challenging dive for an experienced diver that wants to test their skills.
Level of Expertise Required
For expert divers.
Heron Island
This gorgeous coral cay lies 50m off the shore and offers over 20 different dive sites. All the sites are less than 25m of depth, which makes it a great place for new divers to get the Great Barrier Reef experience. The cay is known for its guaranteed turtle sightings; with over 4000 green and loggerhead turtles residing there, you are guaranteed to see at least one!
You can either choose to stay at a dive resort on the nearby coast or then liveaboard to the site. There are, unfortunately, no day trips available to the cay.
Level of Expertise Required
Great for new divers.
Lady Elliot Island
Lady Elliot Island is a coral cay in a Great Barrier Reef that offers more than 20 dive sites with depths ranging from 10m to 30m. You can take a boat from the main island to the dive sites to experience diving along with manta rays and green sea turtles. Much like Heron Island, the only way to access the site is by staying on the island and taking a boat to the cay.
The coral cay is located 56km from the mainland and the reefs around Lady Elliot are in immaculate condition. As a special surprise at this site, you might encounter a whale since the island is close to a continental shelf.
Level of Expertise Required
All levels of divers.
Hardy Reef
Hardy Reef is a popular dive site because of its location and accessibility. It lies near Airlie Beach and is easy for anyone staying in the area to get there. A pontoon at Hardy Reef makes the dive even more popular; it gives divers the opportunity to step right into the water to discover the world underneath. While at Hardy Reef, you are likely to see groupers, turtles, batfish, surgeonfish, reef sharks, angelfish, barracuda, gropers, and coral trout.
Level of Expertise Required
Good for all levels.
What Specific Gear Do You Need to Dive in the Great Barrier Reef?
It is very unlikely that you will be traveling with a bag full of heavy diving gear. Lucky for you though, Queensland is equipped for its fair share of scuba divers that frequent for their chance to dive in the Great Barrier Reef. You are most likely going to be able to rent any of this equipment very easily. With each location, your guide will be able to tell you what equipment is absolutely necessary, but here is a list just in case:
Compulsory Gear for Regular Dives
Additional Gear for Wreck Dives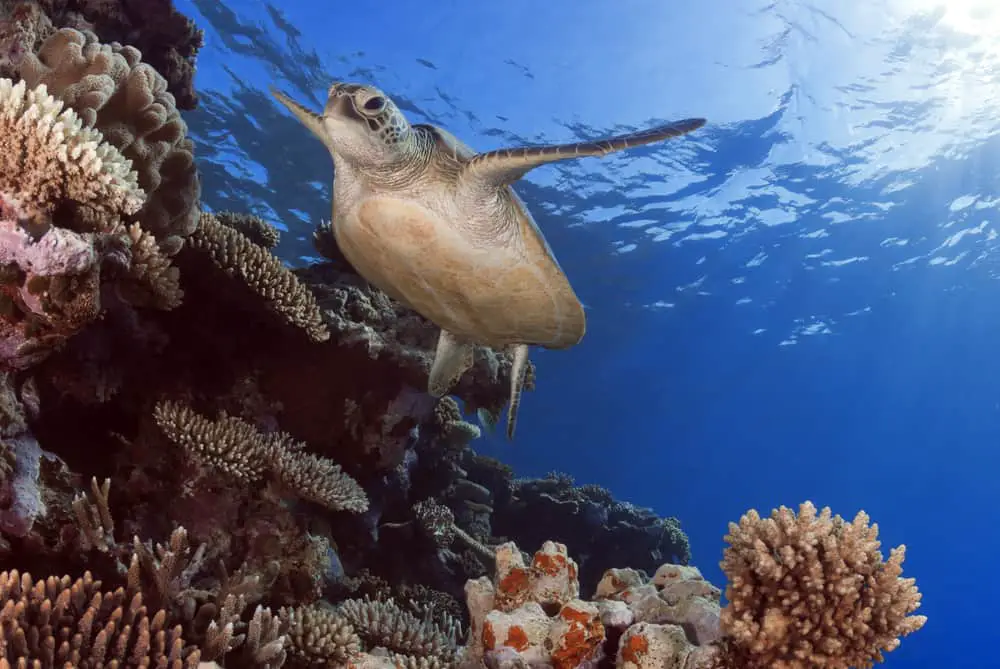 Is it Dangerous to Dive in the Great Barrier Reef?
Depending on the dive and your level of experience, the danger associated with these dives varies. All dives should be done with some level of precaution. Experienced trainers on-site can guide you through the dangers of each dive individually. Wreck dives should be approached with an extra level of caution and should only be entered by experienced divers. 
Final Thoughts 
Who doesn't want to experience one of the 7 Natural Wonders of the World first hand? Get up close and personal with bright, vivid corals and vibrant reef fish, while still getting the opportunity to see bucket-list marine creatures like whales, sharks, and dolphins. The Great Barrier Reef is just that; great!