Mares Puck Pro Plus Dive Computer Review
Mares refreshed the successful Puck Pro with the updated Mares Puck Pro Plus. We are highlighting the new features that were introduced in the following review. Has Mares made one of the best entry-level diving computers even better?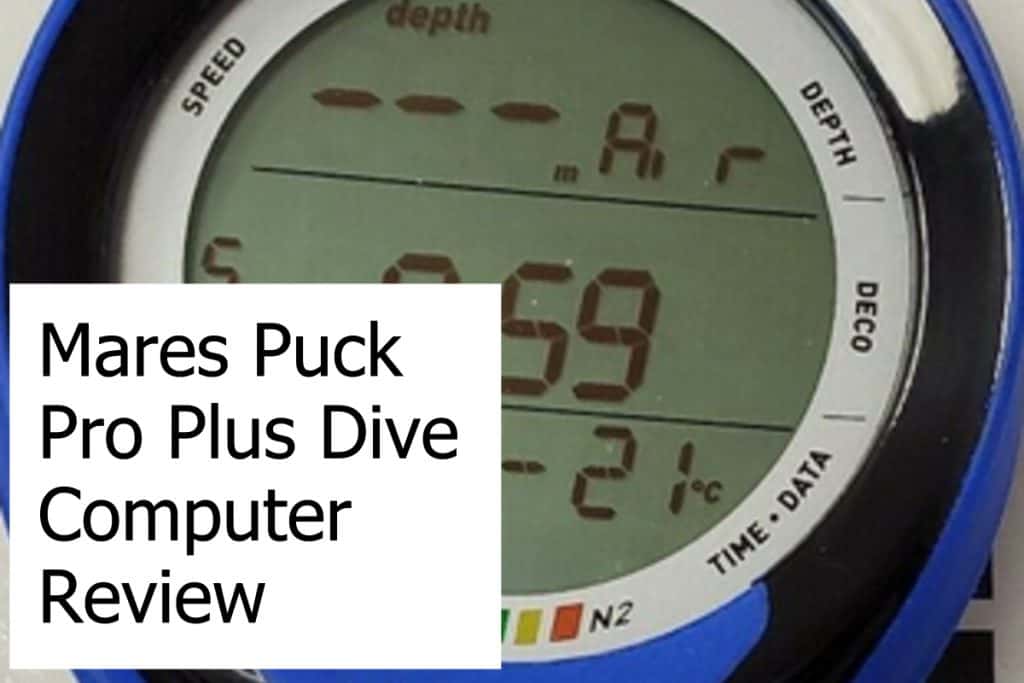 Review of the Mares Puck Pro Plus
With most of the technical capabilities that have stayed the same, we invite you to check out the in-depth review of the Mares Puck Pro to get detailed information on both dive computers.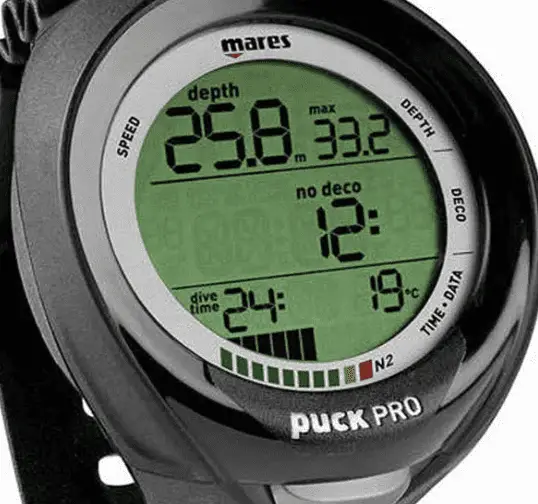 Mares Puck Pro vs Puck Pro Plus
Mares introduced the Puck Pro Plus a while ago. It slowly made its way into the online stores and is available online and at local dive shops everywhere.
One thing upfront – whether you just finished your dive training or you are a seasoned diver and you are looking for a simple entry-level dive computer then definitely have a look at the Plus model as it'll be your partner and safety device for years to come.
Differences between the Mares Puck Pro and Pro Plus Diving Computers
Many divers asked what the differences between the Puck Pro and the Puck Pro Plus are. There are not enough (or any at all) that would make you dump your Mares Puck Pro dive computer for the Plus model.
Cosmetic Differences in Display and Layout
The first difference that is obvious is the slightly redesigned device itself. The bezel looks a little different.
The bars for the N2 meter look different and the display segments have clear labeling on the frame around the glass. Other than that, most of the colors are gone (for now) and you can get the Plus in black or black and white.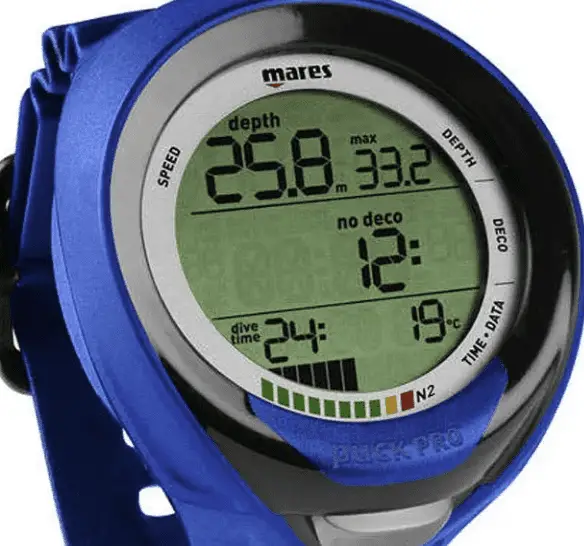 Single Button Navigation on both Mares Wrist Dive Computers
Navigation on the Puck Pro Plus and the Pro are handled through an intuitive and simple single button. There's no difference in the handling of both models besides the color change on the one button itself. Both scuba diving computers are ready to have their firmware/software updated whenever Mares provides such an update.
The few optical changes mentioned above would not have justified Mares to change the naming and to introduce the Pro Plus as an evolution of the Pro. Let's dive a little deeper to see what else has changed.
Technical Specification Comparison
The technical specifications between both entry-level dive computers stayed the same. And that is a good thing. The Puck Pro dive computer offered the features you would want from an entry-level dive computer. The same is certainly to be said for the Puck Pro + – Click here to find the best beginner dive computer!
Bluetooth on the Mares Puck Pro Plus Wrist Dive Computer
The major news for the Pro Plus is that it can manage to connect to your smartphone or computer through a Bluetooth clip connector. There are no more cables needed to download dive log data to your phone, tablet, or computer.
Technical Changes under the Hood
The Plus has seen more upgrades with regards to the connectivity and adaptability. The firmware can easily be updated, data exchange even with your smartphone is easy and straightforward.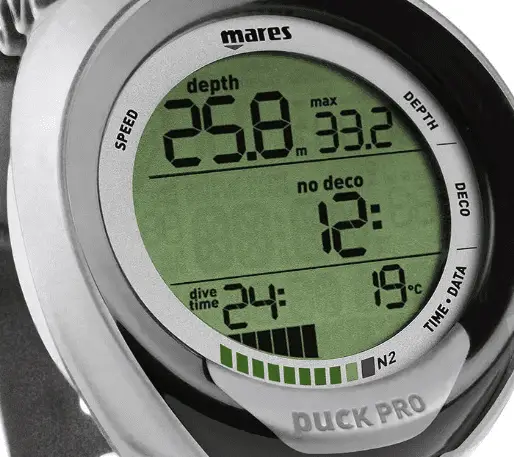 The dive log has a size of 36 hours which is sufficiently large to keep on the dive computer itself until you have a chance to send it to your PC or smart device.
Even the maintenance aspect has seen a positive change. The battery can easily be changed by you which saves a ton of money and time compared to having to send it to an authorized dealer or service center.
Capabilities of the Mares Puck Pro Plus Wrist Dive Computer
The Mares Puck Pro Plus offers a sectioned, super-clear, and easy-to-read display. It's segmented into three lines to display all required information on the oversized watch.
It can handle three dive modes:
It is capable of dealing with different gas mixes that you can switch between as needed. The Plus model can handle the switching of gas mixes during a dive with oxygen levels up to 99%.
Alarms can be set for the usual safety violations:
Ascent rate too high
Battery low
High pPO2
High CNS (over 100%)​
Technical Specifications
There have been really no changes between the Pro+ and the Pro. The specifications stayed the same and are shown below:
Max. Depth of 150 m (492ft)
Onboard dive log size of 36 hours
The sampling rate is 5 seconds
Navigation through a single button
Crystal clear mineral glass (scratch and break resistant)
Various audio and visual alarms
Air Nitrox setting up to 99% oxygen
Switch between imperial and metric display
A user-replaceable battery that is easily switched
Bluetooth connectivity through BLUELINK system
What Features are Missing?
The Puck Pro+ is a very capable entry-level dive computer. What you're missing compared to more sophisticated scuba diving computers is wireless air integration and a digital 3D compass to name a few.
None of those missing features takes away from the overall solid performance you get from the Mares Puck Pro Plus. In our opinion the downside is that it can't grow with your needs.
If you at one time would like to track your tank pressure through a wireless air integrated setup then this wrist computer will simply not do. At that time you will have to upgrade to dive computers that are one level up and offer these capabilities that you might desire as a seasoned scuba diver.
Where to Buy?
The Mares Puck Pro Plus, in the beginning, was not that easy to be found. Many online retailers specifically mentioned that it could not be shipped outside the EU. That was the case at the beginning of the introduction but is no longer true.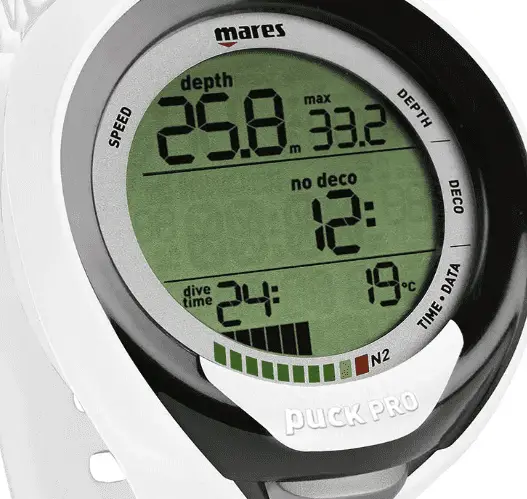 If you are in the US then your best bet on price and availability is to look online. You most likely will find the most color choices available on Amazon.
Conclusion
Mares will most likely slowly fade out the Puck Pro and replace it with the Puck Pro + as their entry-level diving computer. It is nice to see this dive computer make its way into the modern era of ultimate connectivity.
Being able to transfer your dive data wirelessly to your smartphone is a big deal if you are on a dive vacation. There's no need any longer to drag your computer along so that you can download the dive log before it gets overwritten. You can do that now through the Bluetooth interface and send the data to your phone.
Is it worth going for the Puck Pro Plus Wrist Dive Computer?
That alone in our opinion justifies buying the Plus model. However, if you have the Pro now then there's no reason to list it on eBay as long as you can live without Bluetooth connectivity. If you purchase a new scuba computer and have your eye on the Puck Pro then go for the Puck Pro Plus instead if you can.
The updated design makes the diving computer overall look a little more grown-up. The lack of colors will most likely be remedied by Mares over time but should also not be a reason why not to go for the Puck Pro Plus! It'll be your easy-to-use decompression calculator whether you dive Air or Nitrox for years to come.
Check out our other gear reviews, dive computer reviews, and equipment buyers guides at https://www.deepbluediving.org/category/scuba-gear/! We regularly evaluate the best scuba gear. Have a look!
Share It!
May we ask for a favor? If you enjoyed this review of the Mares Puck Pro Plus then can we kindly ask you to share it on social media with the image below? We appreciate your support!