Zeagle Ranger BCD Review
The Zeagle Ranger BCD is the most copied buoyancy compensator in history. It was the first to combine heavy-duty construction with the highest quality materials and packed weight integration and back inflation into the mix.
It's a very versatile BCD that you'll be able to use for pretty much any kind of diving.
While it's not overly heavy at 8.4 pounds dry, it's a little bulky. If you're looking for a travel BCD then this might not be your best choice. However, pretty much any other use you have for a BCD and this one fits the bill!
Zeagle Ranger BCD Summary
The Zeagle Ranger is a back-inflated BCD that offers a lot of adjustment variability to make it fit snug and perfect. Pricing is in line with other BCD's that offer similar features and capabilities.
What we like
Tremendous flexibility
Sturdy construction and highest quality materials
Many different configurations
Excellent integrated weight system
Two zippered utility pockets for storage
What we don't like
Somewhat bulky, not easy to travel with
Summary
The Zeagle Ranger BCD might just be one of the best back inflate BCD's you can find. It combines great materials with rock-solid design and superb weight management. 
There's really nothing to find that you wouldn't like on this BCD. The only exception is if you travel a lot. Then it might be a little bulky to carry around. Otherwise, you won't go wrong with this BCD!​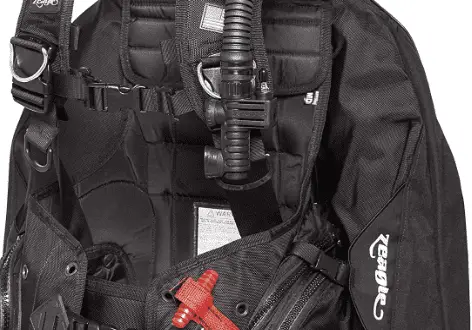 Overview and Review of the Zeagle Ranger Buoyancy Compensator
The Zeagle Ranger has no particular best use. It excels under pretty much any condition and can be set up and used for nearly any kind of diving.
Air Bladder
The air bladder is in the back. It can produce a lift capacity of up to 44 pounds. This is in line with what you can expect from a back-inflate BCD.
Integrated Weight Management with Ripcord Release
The standard weight system has pockets with a ripcord release. You can add 30 pounds of weights to the BCD with the ripcord weight system. Lastly, you also have integrated trim weight on the back. You can fill up the rear trim weight pockets with up to 20 pounds.
If you combine the ripcord weight system and the rear trim weight pockets you can potentially add 50 pounds of weights to optimize buoyancy when you dive.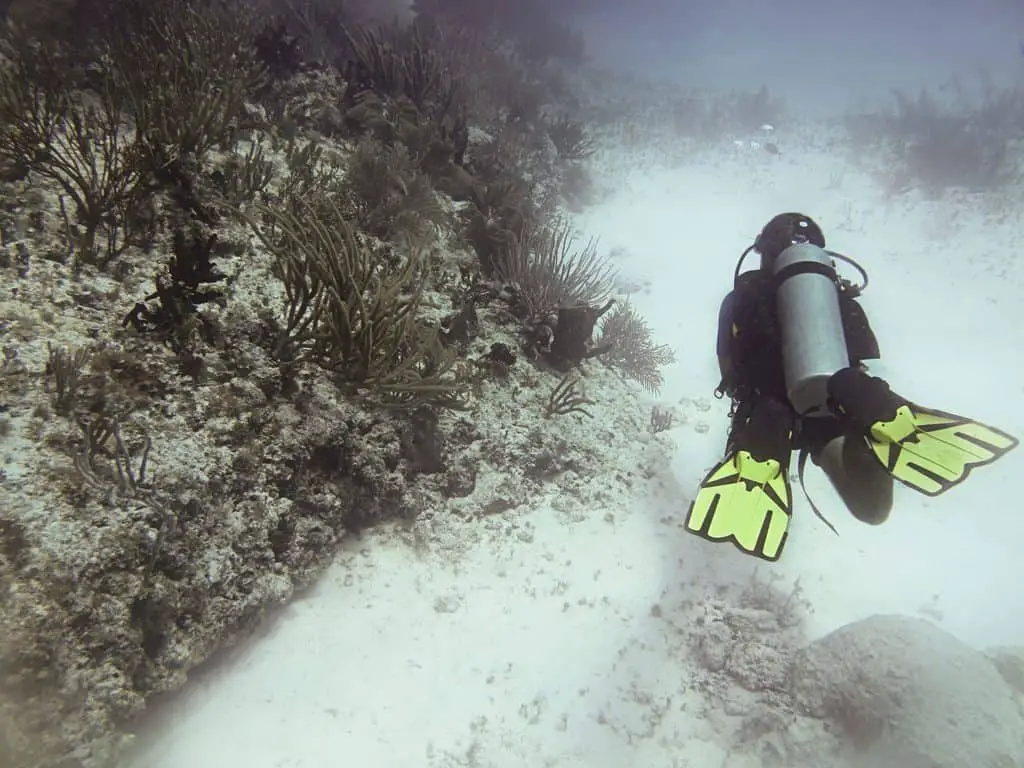 Storage – Where to keep all the Scuba Accessories
There's also a lot of storage space available in this BCD. The storage pockets are zippered and easy to reach. Additionally, you have six metal D-rings available to attach additional accessories.
Not the best to travel
This BCD has a lift capacity of 44 lbs. It weighs 8.4 lbs. dry. However, even though it's not that heavy, you can't fold it over or otherwise squeeze it into a travel bag easily.
This makes it hard to stuff the BC into a bag. You might be better off to look at other BCD's that are easier to travel with. Check out the Zeagle Scout or Aqualung Dimension as they are both more convenient to take on trips.
Technical Specifications
Back inflated BCD
Two side pockets with zippers
Six metal D-rings on shoulders and vest
Personal Fit System (PFS) with numerous adjustments through straps
44 lbs. lift capacity with a single bladder
36 lbs. integrated weight system
16 lbs. trim weights in back
Single or dual tank setup with 11″ grommets to mount twin cylinders
Inflation System of the Zeagle Ranger
The Ranger integrates the BX power inflation system from Zeagle. It's easy and reliable and considered one of the best inflation systems available.
Bladder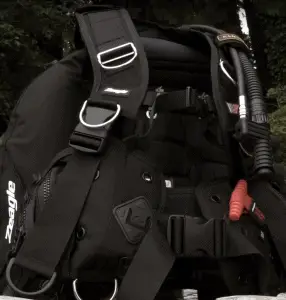 The single bladder is in the back and provides 44 pounds of lift. Many other BCDs do not offer the same lift for all sizes so for a small person this might end up being a lot of lift capacity.
The BX Power Inflator makes it easy to clean out the bladder. You can simply attach a garden hose and wash the bladder out.
Attachments for other Scuba Gadgets
You can easily attach the inflator system to your first stage regulator through the 3/8" low-pressure connector. It's a quick-connect system that makes it easy to attach and remove the inflation system from the regulator.
Storage

The Ranger has two large utility pockets on the sides. They close with zippers and are roomy enough to keep small dive accessories like dive lights, etc. in them.
You can additionally attach scuba accessories and gear at the various D-rings. The Ranger has 6 steel D-Rings for that purpose. Four of them are found on the shoulders and two on the vest.
Adjustments and Comfort
The whole BCD is designed for maximum flexibility. This is not only the case for the large variety of configurations (one or two bottles, setups for tropical or cold-water diving, etc.) but also to allow to fit the BCD to you like a glove.
Zeagle's Personal Fit System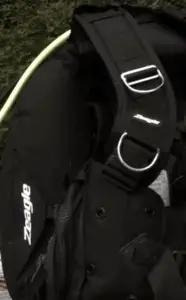 The Ranger has a Personal Fit System (PFS) that allows you to adjust pretty much any element of the harness and BCD until it fits you perfectly.
With regards to adjustments, it provides shoulder straps that can be adjusted, a sternum strap that is adjustable in dual positions, and an elastic cummerbund. All buckles have side releases where you simply squeeze to open them.
Where to Buy?
You will typically find the best selection for the Zeagle Ranger BCD online and specifically on Amazon. You'll be able to find different color setups and sizes based on your needs.
Buy as a package
At times you can also find combination packages of the BCD with an octo or a regulator. Check these out to save a bunch of money!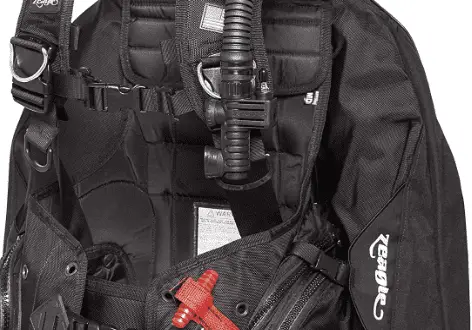 Customer Feedback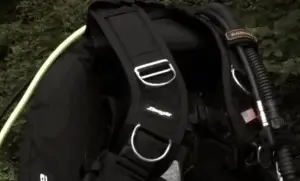 There is basically nothing negative being said about this BCD by anyone owning and using it. The only complaint you can find is that it is somewhat bulky and doesn't travel easily. 
Otherwise, divers are able to adjust it to their needs and body and it performs without fail. Positive remarks are always centered around flexibility and toughness.
Conclusion – Is it the Best Scuba BCD?
If you're willing to overlook the somewhat hard time you'll have packing the Ranger BCD by Zeagle for travel then you don't have to look any further. This is the BCD that others have to compete with.
The flexible setup allows it to grow with your needs over the years. And yes, it will be able to grow with you as it's built sturdy and with tough and high-quality materials. 
Start with a single tank setup and later switch to dual tanks. It also has many other configuration abilities that you will appreciate over the course of years to come.
Share It!
We would like to ask you for a favor. Can you please share the review of the Zeagle Ranger BCD on social media? We prepared the image below to make it easy for you to share on Pinterest. We appreciate your support!