Aqualung Dimension i3 BCD Review
The Aqualung Dimension i3 is not the newest BCD on the market. It's been around for a few years now but it still is one of the best and most reliable BCD's you can find.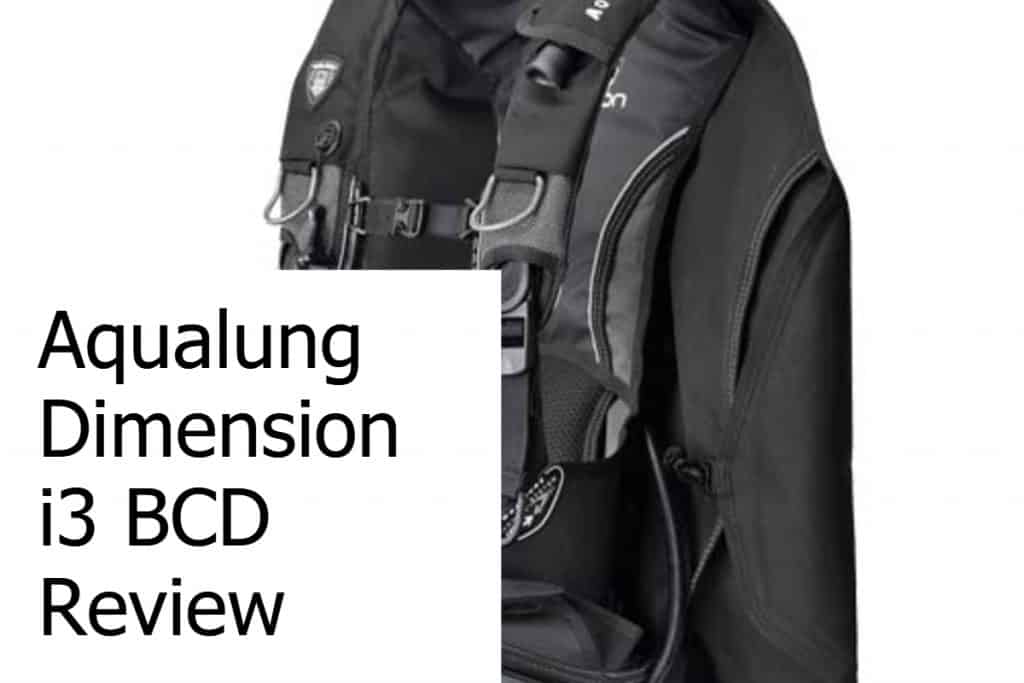 The Dimension i3 is a back inflated BCD. It's pretty light which makes it a good choice for traveling with it. It features the i3 inflation system which allows you to use a small lever to inflate or deflate.​
Aqualung Dimension i3 Review Summary
The Dimension i3 is a BCD with a back inflation system. It's easy and simple to use and provides good features like the i3 inflation, straps that are easy to adjust, etc. Pricing is in line with other BCDs of that quality and style.
What we like
What we don't like
Summary
The Aqualung Dimension i3 is as close to a perfect BCD as you can get. The i3 inflation system is easy to use. The adjustment capabilities on this BCD allow you to find the best fit possible. The only downside is the limited storage space. That's easy to compensate by using attachable pockets.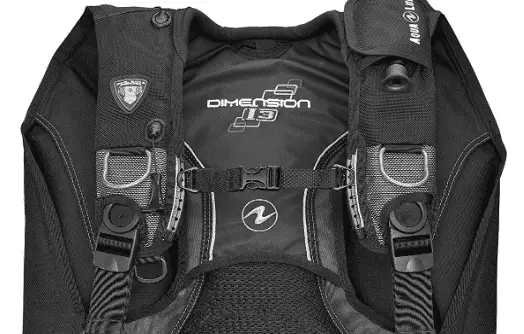 Overview and Review of the Aqualung Dimension i3 BCD
The Dimension series is very comfortable to wear and use. The harness system connects to shoulder buckles that swivel. These attach to a solid backpack with a lumbar support system that adjusts itself. Even years after it had been introduced you'll have a hard time finding a BCD that is more comfortable to wear.
Additionally, it offers a lot of attachment points as well as ditchable and tank band trim pouches. It does come with the SureLock II integrated weight system which had been recalled a few years ago by Aqualung. However, any BCD with this system that you can buy today is safe and had been replaced by the manufacturer.
A downside is that the BCD does not offer a lot of built-in storage space. You'll pretty much get one small pouch that closes with a zipper and one pocket with a Velcro closure.
Technical Specifications
Back inflate system
Lift is 35 to 40 pounds
Weight around 7 pounds
SureLock II integrated weight system
Up to 20 pounds of ditchable weight
Up to 10 pounds of weight that can't be ditched
The BCD also features an octo holder, an adjustable tank strap and a console sleeve. The harness offers various adjustment possibilities so you can make it fit perfectly.
i3 Inflation System
The i3 inflation and deflation system from Aqualung is one of the best systems on the market. It combines the inflator and deflator into a single lever. It's positioned to be easily reached and operated.
Putting the lever into the deflate position opens the exhaust valves which are designed to have a low profile. This allows the air to escape no matter what position you're in. The adjustments are sensitive enough to allow you to make very small corrections as needed.
It takes a minute to get used to the i3 system and the position on the BCD. However, once you have it, it's a much more convenient location and design than you've experienced with other BC's.
The oral inflator is positioned over the shoulder and needs a little getting used to. It comes with a long hose. If you leave it out the hose floats and ends up being in the way. Storing during a dive is somewhat cumbersome. For recreational diving that shouldn't be a problem as it's not meant to be used regularly during a dive.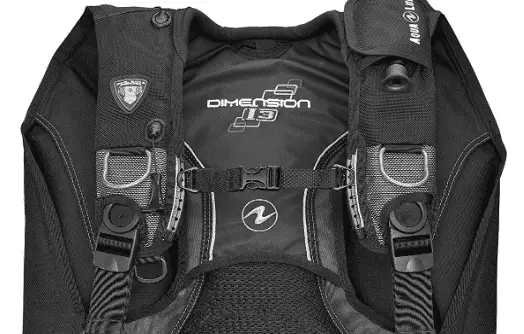 Scuba Diving Gloves – Essential Facts You Need to Know About Diving Gloves
Storage
Storage is somewhat limited with this BCD. You have two pockets which are on top of each other. The other side of the BCD is holding the i3 inflator which results in there being no space on that side.
There's a small pocket that closes with a zipper. It's unfortunately really too small to be used for anything reasonably sized.
The second pocket closes with a Velcro strap. It can fold up if not used so it won't be in the way. It's larger and can even be used to put extra weight into it. However, consider that the pocket is on the side and if you put extra weight into it you won't be evenly balanced underwater.
The BCD makes up for the lack of pockets by offering four D-rings which you can use to attach external pockets and gear to. The pocket for the octo is easy to use. It keeps the octo safe and prevents it from coming loose.
Lastly, the BCD offers a console sleeve on the side of the BCD. It helps you to keep your console with the gauges tight to the jacket so they stay in reach.
Adjustments and Comfort
Comfort is another area where this BCD shines. It is easily adjusted until you have it fit perfectly. All adjustments are in the right places so it's easy to use and setup. The chest strap is attached through a rail system. You can move it up or down until it sits in the right spot. The waist strap easily adjusts to fit your body and sit tight.
The jacket is light which makes it even more comfortable to wear and use. Additionally, it makes it a great BCD for traveling.
One thing you need to get used to with this BCD is that the tank strap is very low around the tank. Much lower than with most other BC's. Make sure not to place the strap too high or you'll have the jacket to get bunched up and you won't get a comfortable fit. Positioned correctly, the BCD will fit like a glove when all other adjustments are set.
The shoulder straps connect with a swivel. This allows for easy rotation and helps to situate the harness and jacket. The tank valve strap on the back is also used as the handle to carry the BCD.
Being a back inflate BCD it does take a while to get used to if you're used to a jacket BCD. It is different to handle when you're out of the water as the bladder on the back will push you forward. It makes it harder to stay upright in the water due to that. Underwater that's no problem and most divers do prefer the back inflated BCD due to the support it provides.
Where to Buy?
You can find the Aqualung Dimension i3 online or at your local dive shop. You will usually find a broader selection of sizes, colors and scuba packages online.
You can find scuba packages that include consoles, regulators, octopus, dive computers, etc. Check out the various packages to save a bundle and get a great set of gear!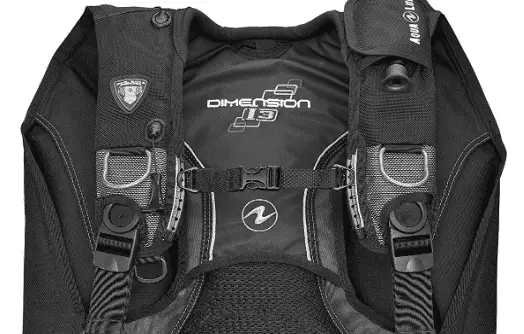 Customer Feedback
Customer reviews anywhere on the internet are overwhelmingly positive. It's basically impossible to find a negative review for this outstanding BCD.
Conclusion
The Aqualung Dimension i3 is a great BCD. Short and simple. It's not perfect but you'll have a hard time finding one that fits better.
The good things definitely outweigh the disadvantage of having such small pockets. You can easily get around that by using attachable pockets.
Other than that you will have a hard time finding a better back inflated BCD on the market. Even after being on the market for years it still is one of the best BCDs you can get.