What is a Save-a-Dive Kit?
When it comes to diving, there's an old saying that seems particularly fitting:

Hope for the best, but prepare for the worst.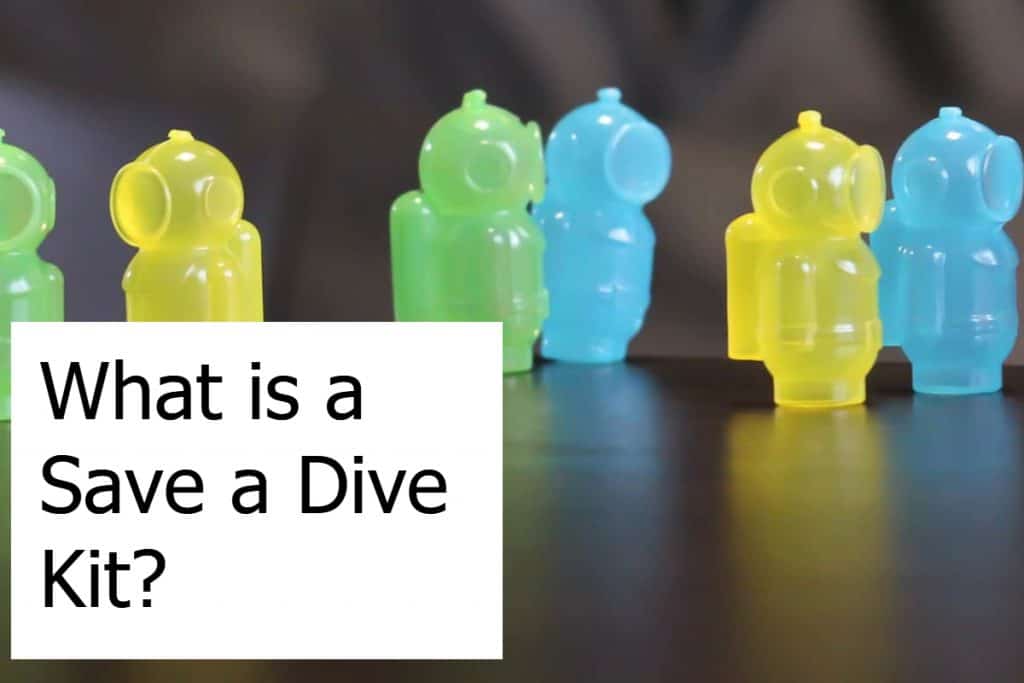 Because, inevitably, something is bound to go a little wrong: the lens will pop off your underwater camera, your fin strap will snap, or your brand new mask will mysteriously spring a leak (and sometimes all of the above!) And while you can't plan for each and every mishap, there is one way that you can alleviate some of the pressure when you're on a dive trip.

It's called a save-a-dive kit.

This package of backup supplies can really help you out when you're on the dive boat and you realize that something is missing, broken or otherwise off. It's a little bit like making sure that you have a tool kit in the trunk of your car.

You may never have to use it, but if you're ever unlucky enough to break down miles from civilization, you'll be really glad you took the time to pack it.
Do you really need one?
If you are new to diving and plan on going on a dive trip with a company, you probably shouldn't worry too much about putting together a save-a-dive kit. Diving companies who specialize in excursions will have plenty of their own supplies to make sure that you only have to focus on enjoying your time underwater.
Same items for beginners vs. experienced divers?
On the other hand, if you're a more experienced diver using your own supplies, you should definitely have a save-a-dive kit. You really don't want to be that person on the boat that is asking if anyone has an extra fin strap. At least not more than once.
Building your own kit
So what exactly goes into a save-a-dive kit and how can you tailor it to your specific needs? Well, here are a few suggestions from some seasoned divers.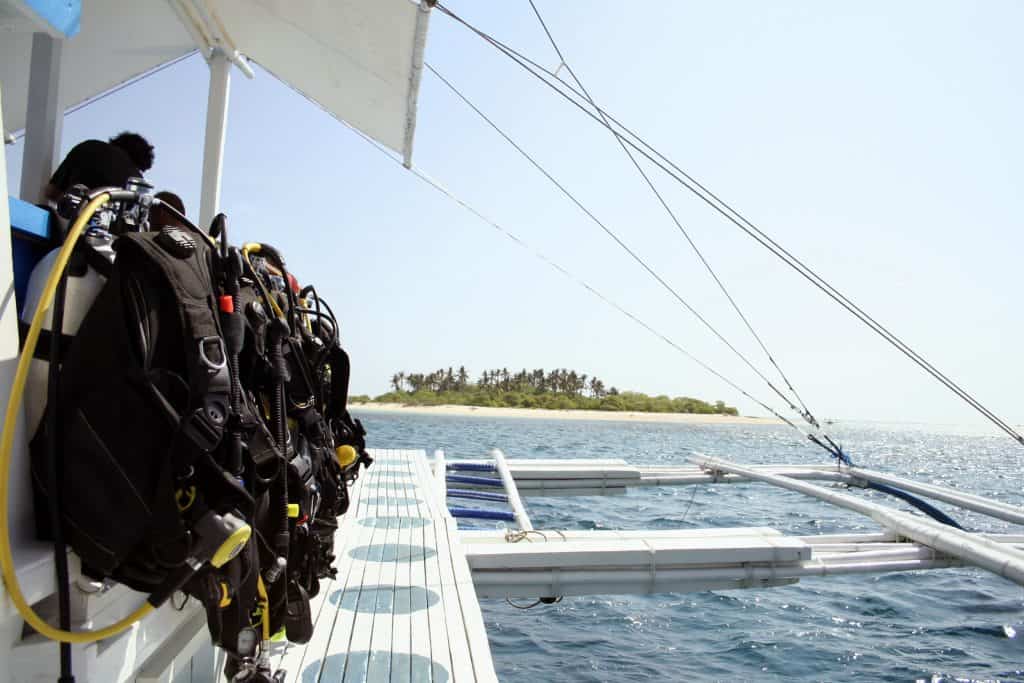 What do you need to put into it?
The basics

There are a few key items that you'll find in every diver's save-a-dive kit. Here are just a few:
Mask and fin strap replacements
Mouthpiece
O-rings (plenty of them, and in different sizes) and o-ring tools – since there are so many pieces of equipment that use o-rings, like your regulator, underwater lights, tank valves, and underwater camera housings, it's a great idea to have a good amount of extras
Zip ties, bungee cords, and duct tape – for repairs and creative solutions to tricky problems
Carabiner or other clips
First aid supplies – waterproof bandages, disinfectant, motion sickness pills, and ibuprofen
Batteries – for devices like your dive computer or underwater camera
Some elementary tools, like a wrench or screwdriver
Wetsuit or drysuit sealant or glue
Wax for sticky zippers – you can buy diving specific wax or use beeswax or candle stubs
Add what you need
Obviously, what you choose to put in your save-a-dive kit is going to require some consideration. Because although there are a few recommendations that you can get from other divers about what makes a good dive kit, your specific list should reflect your set of equipment and needs.

Maybe your save-a-dive kit includes extra contact lenses, for example, or a de-fogging agent. That said, having some of these universal items can also come in handy for your fellow divers (after all, scuba diving is never an individual experience).

Being able to share a much-needed zip tie with a buddy can really go a long way towards making everyone's trip more enjoyable and relaxed.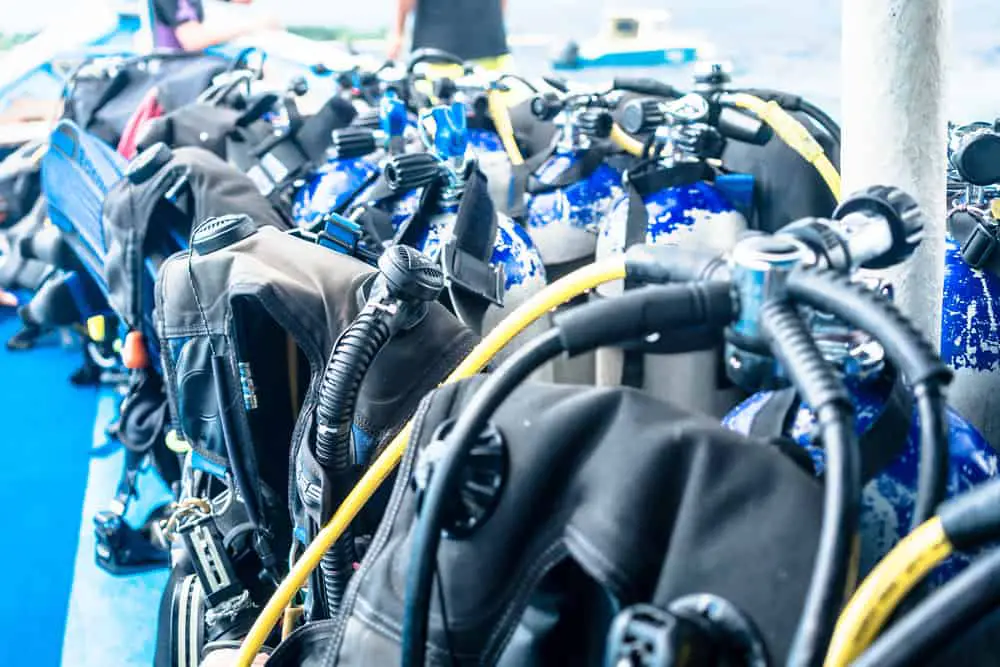 What else should you consider?
Speaking of your diving companions, you may want to collaborate on the save-a-dive kit before you start packing. You and your buddy will inevitably be sitting down to go over the dive plan, so why not also ask what extra supplies he or she will bring so that you can both lighten the load?
What are the essentials?
Of course, there are some things that you should both bring with you, like mask straps and mouthpieces. Yet others, like duct tape, can be the responsibility of only one person. This is especially helpful when you plan on diving with the same person for multiple trips.
Choosing the right container
Once you've got the list of supplies that will go in your save-a-dive kit, it's time to find the right container. One mistake that many divers make is buying the container beforehand and changing the supply list to fit in the box. That method leads to compromises that you just don't want to make, so it's best to buy the container afterwards.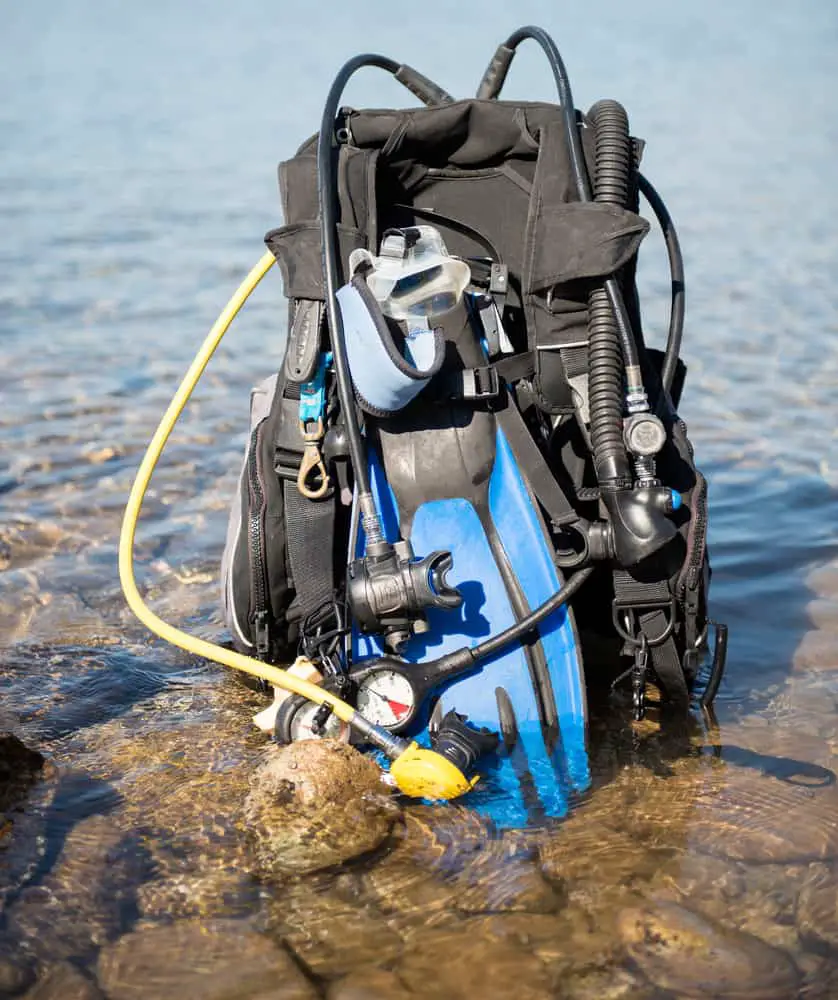 What you're looking for is something waterproof, clear, and sturdy. You don't want something that is going to pop open if it gets jostled around in the boat, and a clear case will allow you to easily see what you're missing.
Use Dividers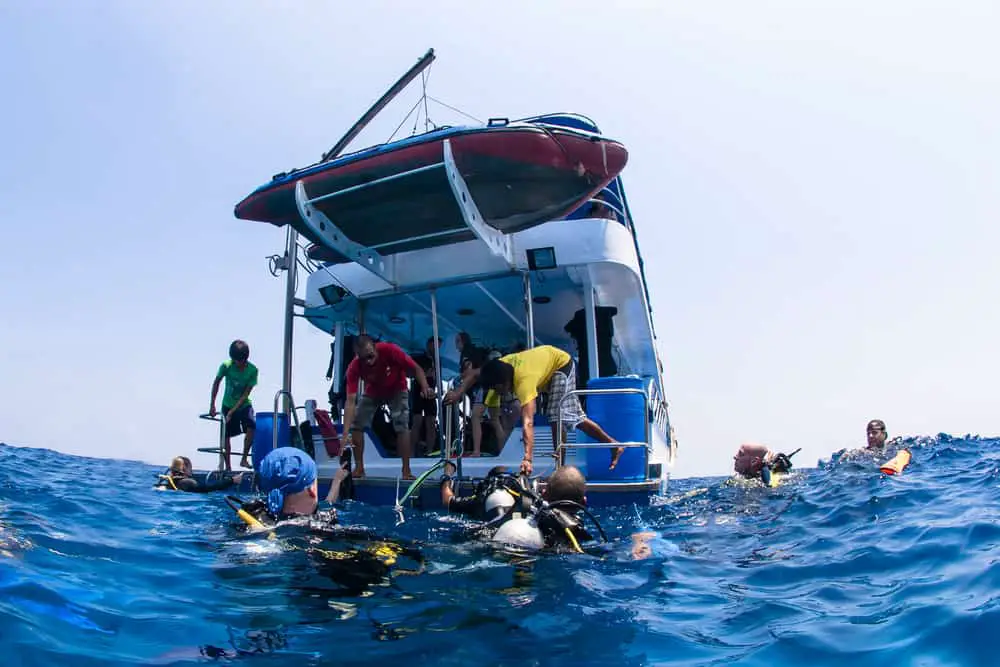 Another tip: get a bag or container with dividers. When you find yourself in a frustrating situation out at sea, you don't want to add to the fire by having to dig through a disorganized box of supplies. Instead, invest in something like a tackle box for fishing that has separate compartments.
Consider buying a prepackaged save-a-dive kit
These have gotten more popular recently because they just make diving a little easier. The only drawback to buying one online is that you can't really customize it for your dive. If you buy one, you'll still have to create your own list and crosscheck it with what comes in the prepackaged kit.
Replenishing the supply
There is nothing more disappointing than thinking that you have a backup item and then realizing you forgot to replace it.

Every time you're getting ready for a dive, you should check your save-a-dive kit and make sure that used items have been replaced. And, if you've collaborated with a dive partner, it might be a good idea to remind them of any used supplies, as well.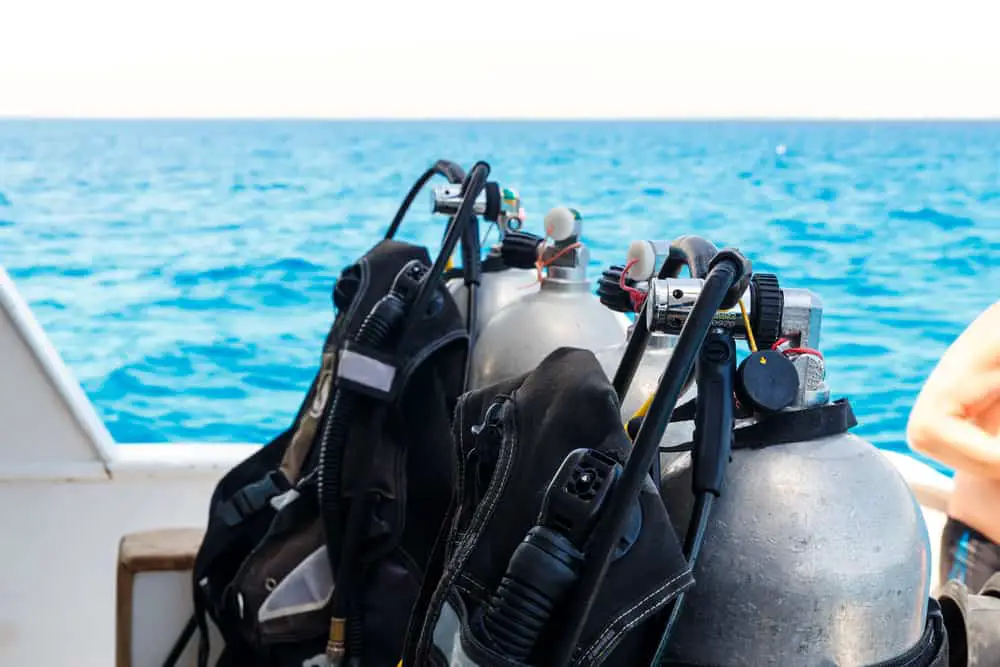 And there you have it​
With just a little bit of planning and prepping, you can arrive on dive day a little more relaxed and confident. Not only will you be able to help out a buddy in need, but you'll also have the peace of mind that comes with having a backup plan.
Pin It!
If you liked this post then can we ask for a favor? Can you please pin it to Pinterest by using the image below? We appreciate it!