How Deep can you Dive with your GoPro?
The GoPro video cameras are the dominating action cameras available. They are waterproof and make it a great choice for scuba diving. Yet, how deep can you dive with your GoPro camera?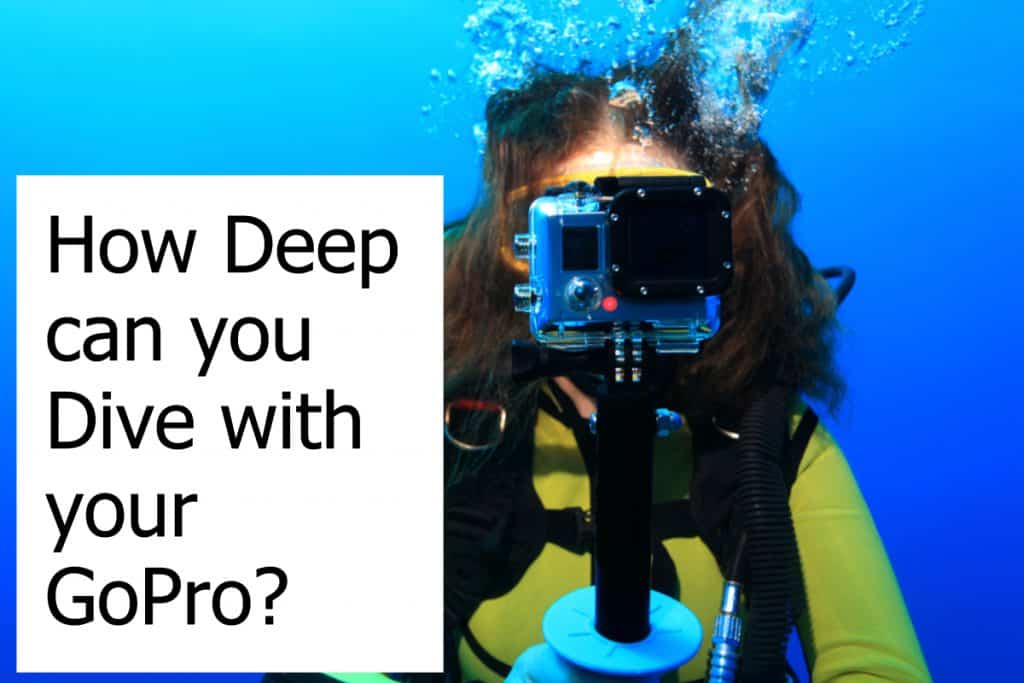 Diving is a complex sport that requires precision, skill, and confidence. It is extremely important to be prepared, in all ways, before embarking on an underwater dive journey. Having the proper gear is a part of that necessary preparation.
Divers, most times, desire to carry a camera on their dive. Although it is not of absolute importance, it is an item that helps divers make lasting memories. The GoPro camera is one camera option that can be used for diving. This camera has been around for quite some time and is an excellent source for imaging.
History of GoPro 
The GoPro camera company was introduced in 2002 by a man named Nick Woodman. The first camera opened up in 2004 at 35mm and has grown ever since. The GoPro Camera Company has boomed since its original opening in 2002, creating a large group of followers.
The purpose of creating this camera was to have a better way to film adventurous activities. Nick is a surfer, skier, and motorsport enthusiast and he wanted a better way to film his adventures.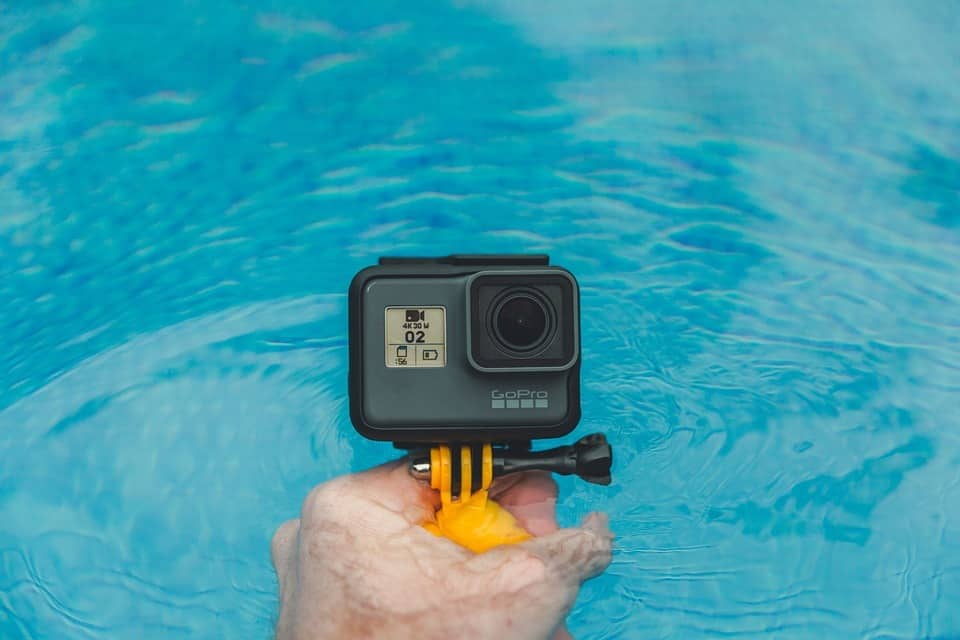 The GoPro was created specifically for this reason and it also came with a wristwatch. His camera started from supplies of old wetsuits and plastic, and it eventually advanced and became highly technological. This company has grown tremendously and is quite well-known throughout the world, today.
GoPro is, now, an international company that is available in over 100 countries and it have sold over 26 million cameras. The passion of this camera company and the passion of their adventurous users bring thrill, inspiration, and celebration of life to reality.
Depth-Rating of the GoPro Camera
Depending on which GoPro camera you purchase, the depth you can dive to and specifications will be different. GoPro, now, has many different models that are on the market. These models are the Hero Black 7 and 8, and the Max. You can at times also find older models like the Hero Black 5 or 6, and the Fusion.
The design of each camera is different, but each camera has waterproof technology for going deep. The Hero Black 8 and 7 have a waterproof design that lets the camera go up to 33 feet deep (10 meters). The Max model does not have the capacity to go that deep but can reach up to 16 feet deep (5 meters).
Due to this, GoPro cameras have built-in technology for going underwater for long lengths of time. When you go diving, you will want to decide how deep you are going, what your goals are when you are diving, and why you are carrying a camera with you.
The waterproof technology of the GoPro camera helps divers of all capacities. If your camera bursts or breaks when you are diving, GoPro will exchange the camera at no additional cost, presenting you with a brand new one as well as backed up iCloud data.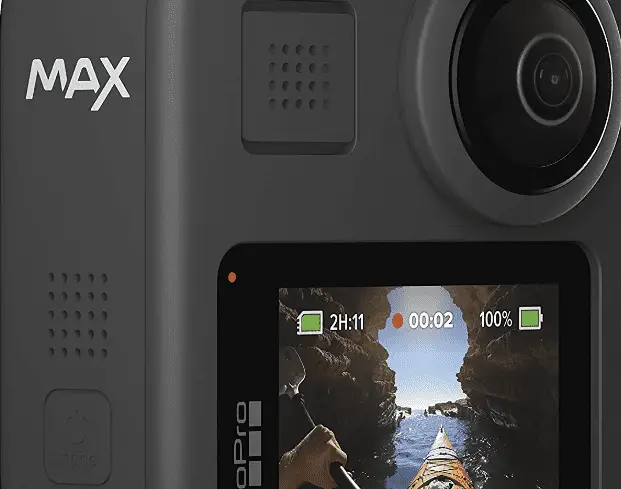 Alternatives to GoPro
When you are planning to dive, you should first decide where you are going and what you want to see. This will determine how deep you go. When people begin to dive, they will usually not surpass 33 feet.
Yet, if you become more advanced or continue diving and want to take your skill further, it is possible to go beyond 33 feet deep. Due to this, it is important to decide what your diving goals are and then you can determine if it fits in the range of the GoPro. Through research, technology, and change, this camera remains as one of the top leading underwater cameras.
There are a few alternative cameras and each one goes a certain depth. Most camera companies have underwater options, such as Canon, Olympus, Sony, and Nikon.
There are many companies that have waterproof technology that let their cameras range up to 130 feet underwater and some even surpass 130 feet. Most of these cameras need housing to go this deep to remain waterproof.
A few popular models to consider are the Canon Powershot ELPH 300, the Nikon D810, the Panasonic LUMIX DMC-LX100, and the Sony Cyber-Shot DSC-RX100. Each model goes to a different depth, but all of these models have the capacity to go to 130 feet and some of them, such as the Nikon D810 and the Panasonic LUMIX DMC-LX100 have the capacity to go over 300 feet, ranging around 330 feet.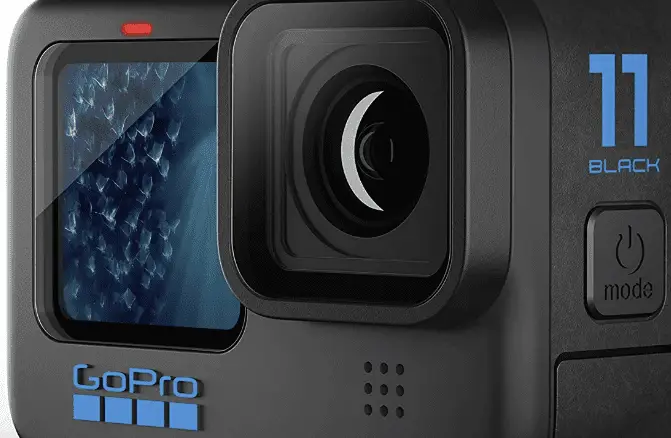 Best Scuba Dive Computers for Beginners – Buying Guide and Reviews
Evaluation of GoPro
The GoPro is a camera for the adventurist who wants to enjoy their life and capture it all at the same time. If you are going diving at a beginner level, the GoPro is the perfect camera. It is compact, well-designed, and helps capture life's exciting moments without even trying.
The products of GoPro are designed to keep things contained while being reckless, and even if your camera breaks or bursts, GoPro will still replace your camera. This camera is recommended unless you are out for something more professional and in need to go a lot deeper than the GoPro camera offers.
Conclusion
Diving is a complex sport and its adventurous thrill attracts people from all over the world. Whether you are going to have fun with your friends or to practice your diving skills, you will not be disappointed. Capturing your dives and playful moments underwater is an amazing attraction, and if any camera does it right, it would be GoPro.