Suunto Issues Recall on Wireless Tank Pressure Transmitter and POD
Suunto announced a recall of their wireless tank pressure transmitters and tank POD's.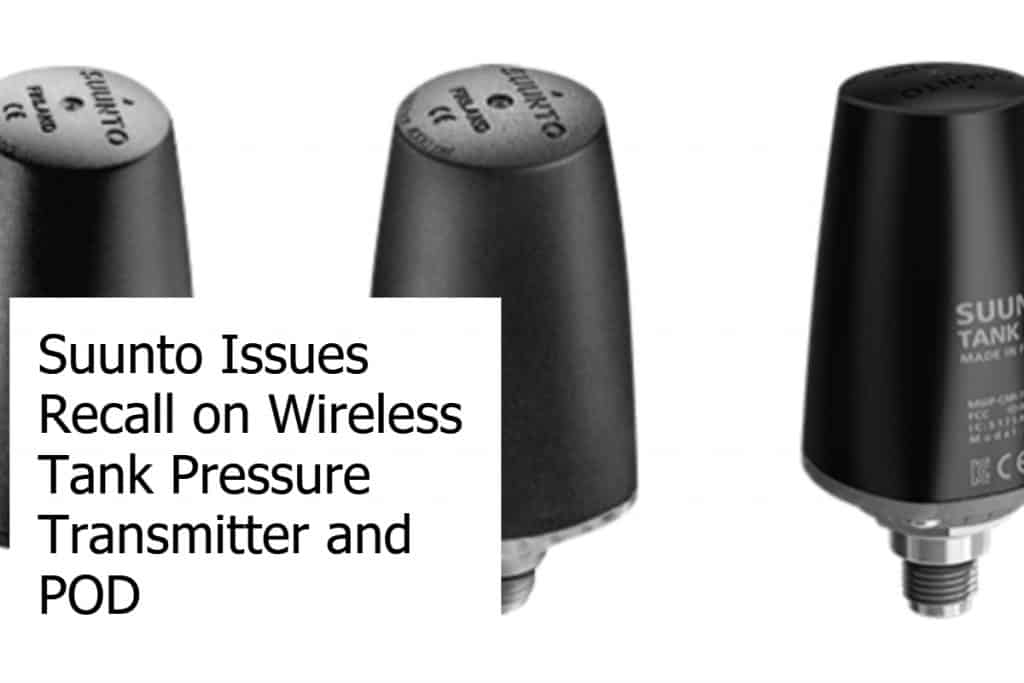 Based on the statement from Suunto they have found a potential safety risk with these transmitters.
The statement specifically mentions that in two instances the exterior case of these transmitters broke during pressure testing on land. This could lead to the case breaking during a dive and rendering the transmitter useless.
Here's the exact wording from Suunto:
"…In two reported incidents, the exterior case of a Suunto Wireless Tank Pressure Transmitter has failed during regular dry land pressure testing. Although extremely rare, this represents a potential risk of injury due to the risk of bursting."
Specifically, the following devices are affected:
Suunto Wireless Tank Pressure Transmitters (SS019098000 and SS005397000)
Suunto Tank POD (SS020306000)

The tank pressure transmitters are used for the air integration capabilities of the dive computers D4i, D4i Novo, D6i, D6i Novo, D9, D9tx, DX, Vytec, Vytec DS, Vyper Novo, HelO2 and Vyper Air dive computers. The Tank POD is used for the EON Steel scuba computer.
If you own any of these transmitters or POD's then stop using them until you had a chance to bring them to an authorized Suunto dealer or service center. The devices will be inspected and upgraded so that you can safely use them on a dive.
As part of the upgrade, Suunto will open the device and change the battery, O-rings, and plastic casing. There will also be two additional safety parts delivered to you that will help to reduce the pressure in the transmitters/PODs. The upgraded devices will be marked to indicate that they are safe to use.
Specifically, Suunto states:
"…We will also change the battery of your device free of charge in connection with the process. You will also receive a one year warranty from the date of the inspection of the affected product.

…

After the upgrade, the products will be marked with a small circle mark indicating the products are safe to use.

…"
All the details and official information can be found on Suunto's recall page. The Q&A page provides you with additional information on the recall.